As your family grows and life circumstances change, you may find yourself in a need of extending your current home. A room addition is a great way to expand the useful space of your dwelling, and it also saves you from the hassle of moving to a bigger house or constructing a new one from scratch. 
The best thing behind home additions is that you can attach virtually any type of room to your existing ground-based property, including a new kitchen, one more bathroom, a garage, a sunroom, and even a second or third story. With a fully licensed and experienced home addition contractor in San Diego like Groysman Construction, you can be sure that a new room addition will fully match the existing building in terms of structural safety as well as style and aesthetics.
Why Room Addition?
Room additions and home extensions are far cheaper and less time-consuming than building or buying a new house, but the benefits they drive are impressive.
Valuable space. Adding a new room or second story will provide you with extra space to fit your lifestyle. For instance, you need a study to work from home. Or, if you are a craftsman or artist, you may require a workshop where you can create your masterpieces in peace and silence. Having a baby may translate into a need for getting a new cozy bedroom for them.
Boosted market value. Potential buyers love it when the property has enough square footage. If the room addition project is done as it should, your modified home can become more valuable and attractive if you decide to sell it.
A new stream of income. You can add new space to your house and then rent it out for extra cash. Home additions make a special sense in areas popular with tourists as well as cities with lots of universities and colleges.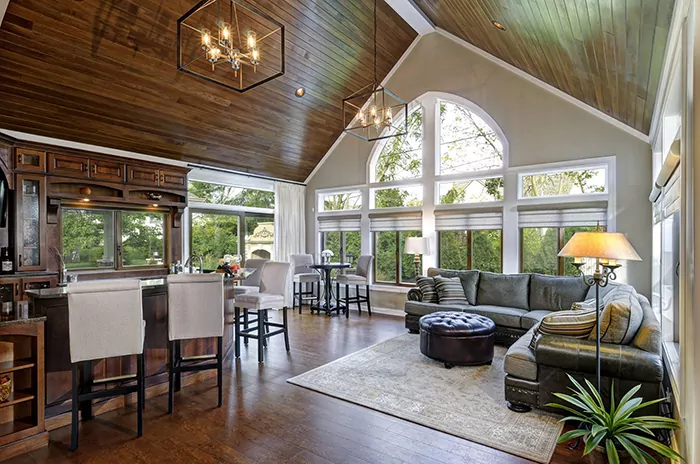 Unused space gets helpful. Every house has premises that are not used to their full potential. A room addition allows you to turn unoccupied areas of your house into living spaces. For instance, the attic can become a stylish lounge zone, or a basement can be transformed into a modern private entertainment room.
How Much Does It Cost To Add A Room In San Diego, California?
A precise answer to this question cannot be given as too many factors kick in when it comes to adding new space to your today's house in San Diego, Ca. The project's cost will ultimately depend on the type of room to be added, the scope of work, construction materials to be used, as well as specific requirements and expectations of the customer.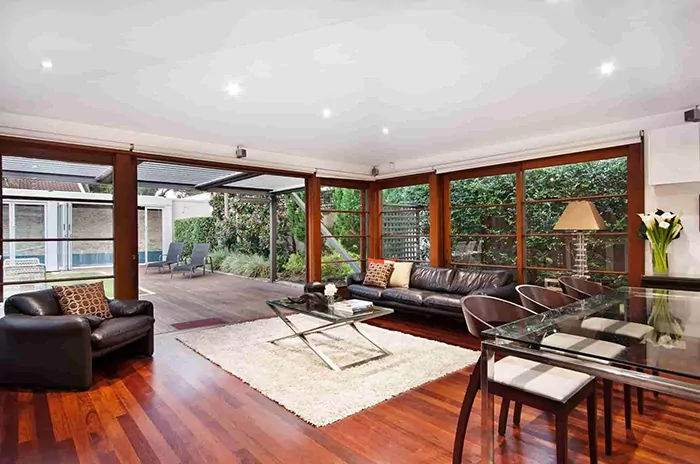 The average cost of standard-grade home additions and extensions in San Diego, California looks like the following:
Garage addition: from $250 per square foot
Sunroom addition: from $250 per square foot
Home addition: from $450 per square foot
Kitchen addition: from $350 per square foot
Bathroom addition: from $350 per square foot
As the market situation is constantly changing, you should not take these very approximate prices of home additions in San Diego, Ca, for granted. Each home remodeling project is unique, so your best bet is to reach out to a trusted general building contractor to schedule a free consultation and get a detailed project price quote.
What Questions Should You Ask Yourself Before Opting For A Room Addition?
Whether you want to extend up or out, there are always some things you want to consider before adding a room to your home.
How much can I afford to spend on a room addition?
Given the statistics above, room additions in San Diego are quite pricey ventures. You may end up spending a hefty chunk of change on that, depending on what you need and include. Every home extension project starts with contacting a trustworthy home remodel contractor like Groysman Construction and scheduling a plan estimate with them. Once you have a quote, you can know for sure whether your bank account can effectively handle this investment.
Are there any building requirements I must stay compliant with?
Your locality may set specific building requirements and restrictions you must be aware of before you get down to expanding your house in San Diego. You will have to do some legwork and inquiry county offices about building (and home extension) rules in your area.
Keep in mind that, even if you have much land, it may not be fully suitable for home extensions, and for a good reason.
For instance, the buildable plot of your land may be reduced by county authorities to ensure the fire safety of your house and/or the property of your neighbor.
Or, the local government may give you less space for building to protect the aesthetics and overall style of the neighborhood.
Your area may also set height limits for residential constructions, which might hinder you from adding a second story to your San Diego house.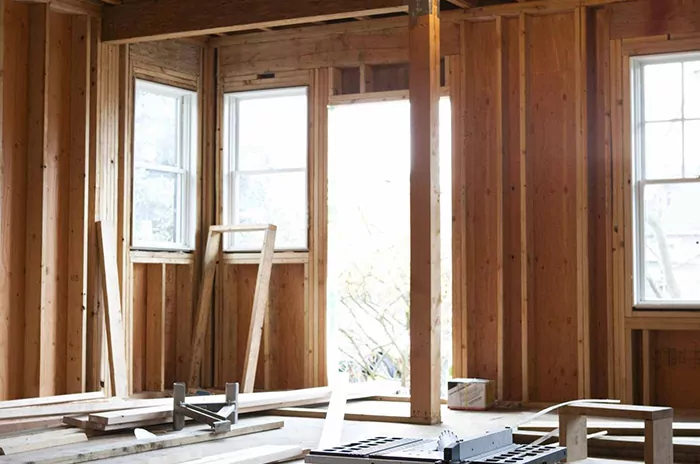 Expanding up or out?
Adding a new floor may be more cost-effecting than building out as such work does not involve excavation or foundation works. At the same time, extending up might require the enforcement of load-bearing structures of your home, which is also quite complicated and requires lots of architectural work. Still, building out may promise good returns on investment as a detached room can be used as a garage, a home office, a sunroom, or a guesthouse.
How a room addition will affect other parts of the home?
Get ready that room additions might end up with modifications and remodeling to other units of the house as well. For instance, adding a second floor will translate into the need of finding extra space to place a staircase, or extending a bathroom will result in relocating the laundry room.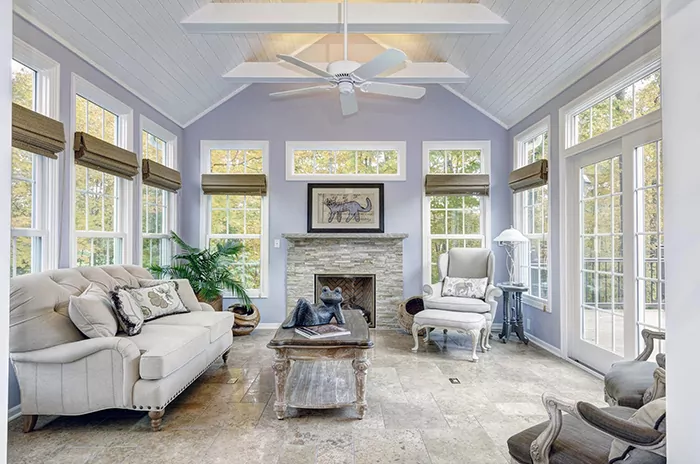 With all necessary modifications, the final cost of home additions in San Diego may ramp up.
There is no absolute answer to the question "How much does an addition cost in San Diego?"
A home addition contractor cannot tell you a medium room addition price without seeing your property and having a clear idea of what you want to achieve.
To determine the price ranges of your specific home extension project, you want to contact a professional home remodel contractor in San Diego and schedule a consultation.
Groysman Construction is a leading residential construction contractor in San Diego offering all types of home improvement services. From bathroom remodels to kitchen overhauls, from living room additions to second-floor extensions, from new garage building to new home turnkey constructions with everything in between, we can address all your house renovation needs with ultimate expertise and know-how. Contact us today for free onsite estimation and start turning your home into your dream.