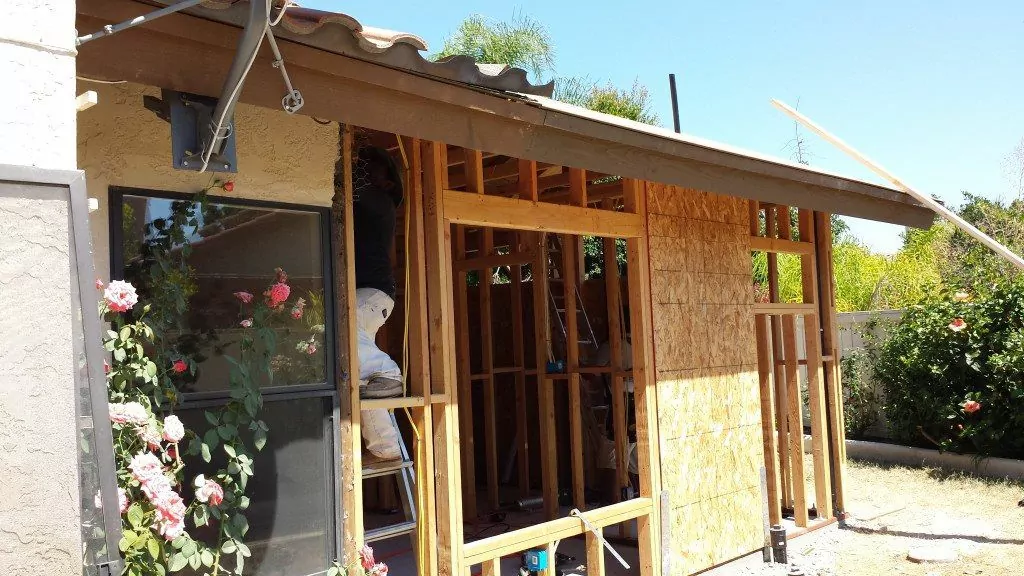 ROOM ADDITIONS IN SAN DIEGO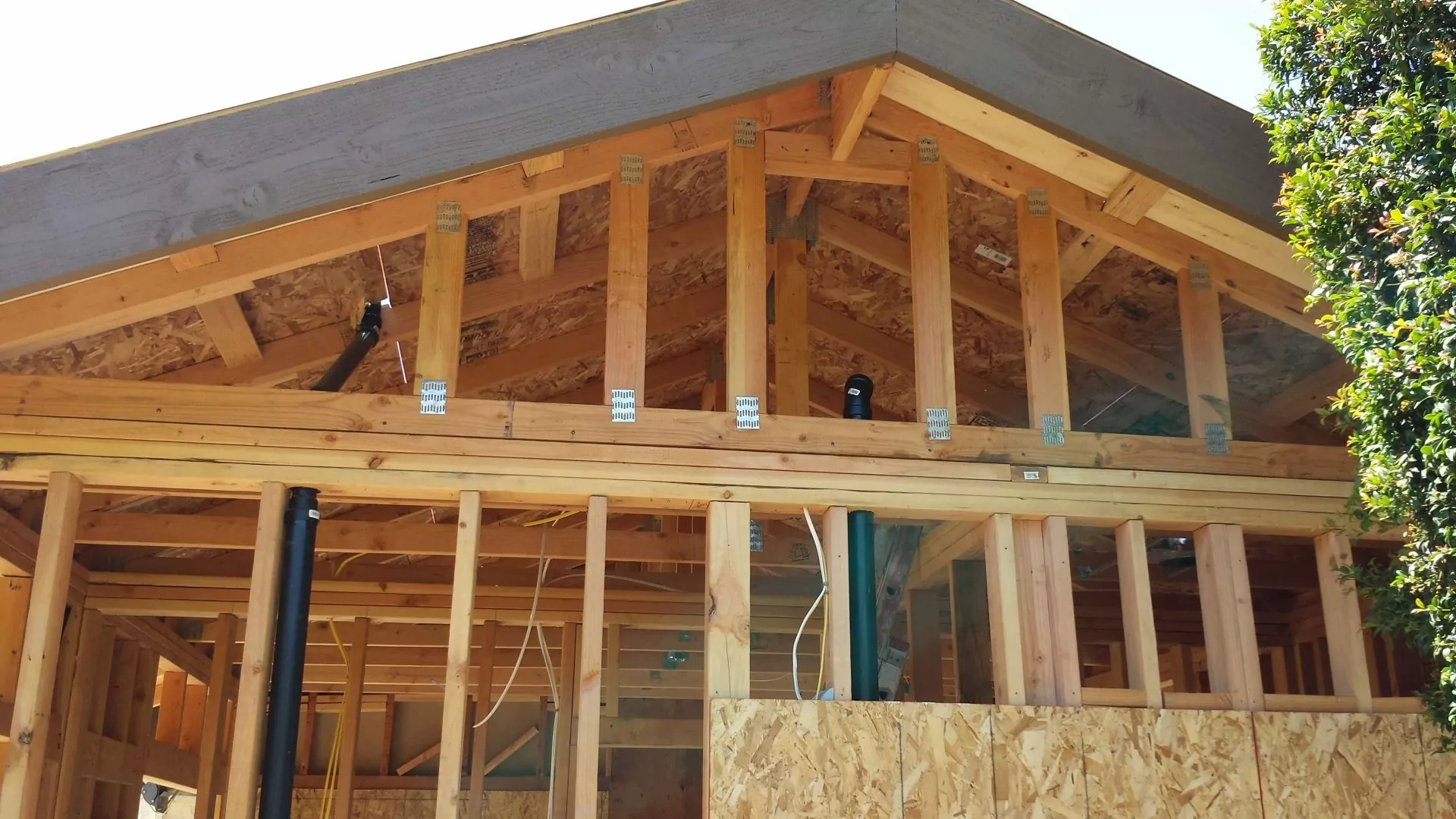 ROOM ADDITIONS IN SAN DIEGO
PROFESSIONAL AND BEAUTIFUL ROOM ADDITIONS IN SAN DIEGO
With decades of experience under the belt, Groysman Construction Remodeling Company handles ultimate room addition projects in San Diego and has never failed to translate clients' dreams into a spectacular reality. With customer satisfaction in our corporate DNA, we create amazing home add-ons and property extensions with the final product not reaching but exceeding all expectations. We strive to earn the title of the premier room addition contractor in San Diego not through a fancy play of words but through our actions, projects, and customer praise.
SAN DIEGO ROOM ADDITIONS MADE EXCELLENTLY
The crew of Groysman Construction Remodeling Company consists of genuine architects, designers, and builders whose craftsmanship and dedication to work make them the most welcomed room addition masters in San Diego.
Intending to top the ranking of the best remodeling companies in California state, we offer professional home additions and space remodel services which are second to none in the whole neighborhood:
Free estimation consultations and a transparent quote;
Obtaining all necessary city permits from municipal officials;
No need to move out of the home while we modify it;
No linkage to the season: we handle home additions in San Diego around the year.
While there are hordes of remodeling contractors in San Diego, only Groysman Company can handle superior room additions that correspond to all standards of legitimacy, safety, durability, and aesthetics.
HOW DO WE EXECUTE HOME ADDITIONS IN SAN DIEGO CA?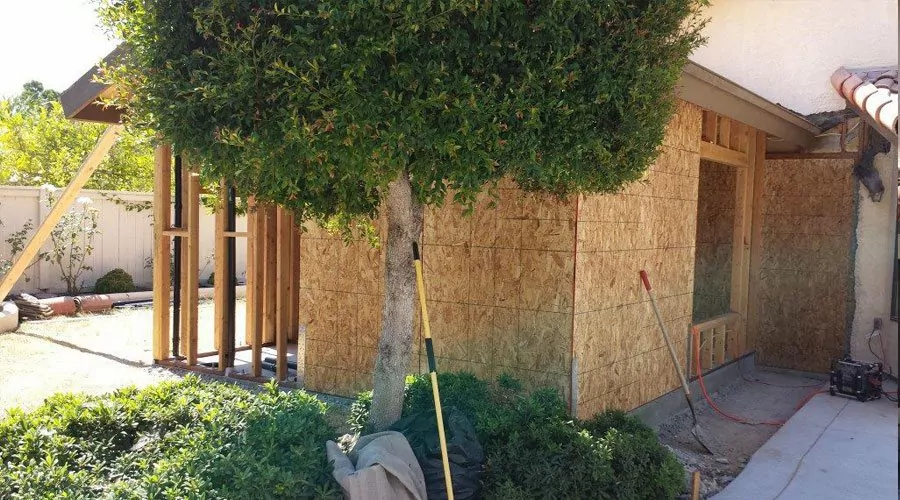 If you go for Groysman Construction Remodeling Company to implement your room additions plans in San Diego, you, a priori, bind your project to success.
Vast field expertise backed by excellent technical education and competence empowers our company to grasp the most challenging home remodel projects and always bring them to perfection.
We have ongoing partnerships with top-tier building materials suppliers serving southwest California, which means that we can get the best materials in bulk from them at a very affordable cost and have peace of mind that your project goes within your budget.
By having our own building facilities, we can build the structural components required for attaching a new living space to your house, thus accelerating the construction process.
The day after getting permission from the community government to execute room additions in your San Diego home, we will come to your place and demolish your existing roof with the least noise and fuss possible.
Then we will install all the prefabricated components, a roof over the room, lay the flooring coating, and animate the newly-minted quarters by mounting doors and cabinetry, as well as installing electricity, HVAC, and other life-blood applications.
Next, we will craft the ambience of your dream. At this stage, we execute interior works for a novel room, which include painting, finishing and decorating.
The final phase is deep cleaning and giving the last polish before you can start exploiting a new section in your home to the full.
And Presto!
Your novel room or second story addition is completed in mere weeks with no running from pillar to post from your side. You've got it right: the only moment when you'll be actively engaged in the jobs is sharing your ideas with our rep at the stage of design planning, and from there, your only responsibility will be to relax and wait until your home addition adventure is over. We promise the works will be completed in time and within the quote without any hidden costs or charges.
HOW TO PROCEED WITH A SECOND-STORY ADDITION IN SAN DIEGO?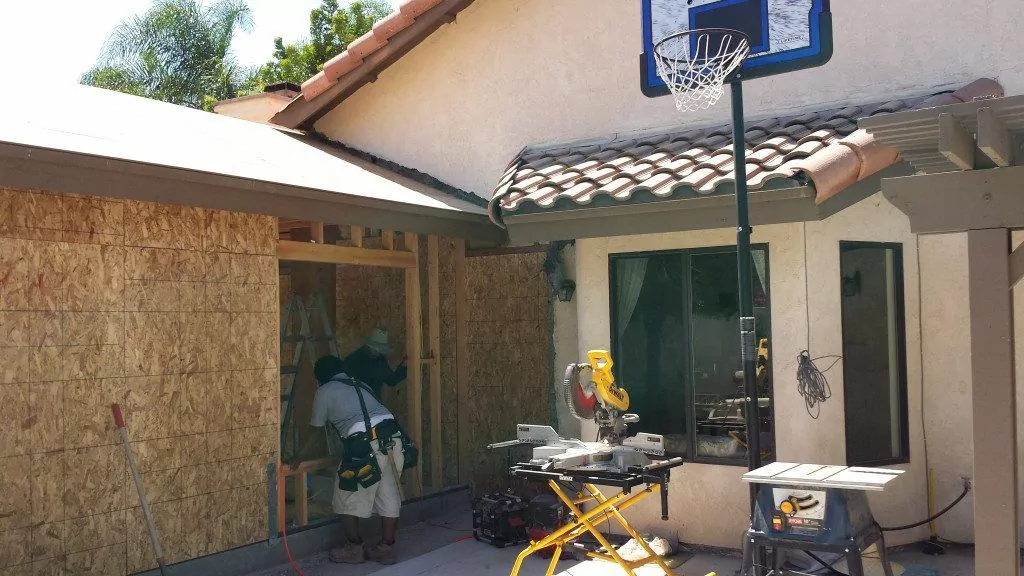 When you are planning a second-story addition to your San Diego home, you, probably, imagine it as just tacking on an extra level to your one-floor home. However, erecting an entire second story on top of your existing dwelling is a hard and complicated process with dozens of nuances and pitfalls. There are simple tips on how to start a second-story addition in San Diego and put the entire remodel project on a path to success.
Check out the rules and permissions for a 2nd story addition. Your plans on renovating your San Diego home with a second story might be nipped in the bud if the local council does not allow such type of extension. Municipals set loads of building standards concerning property lines, floor-area ratios, lot coverage, etc. It is also imperative to involve a professional home inspector to evaluate your house's foundation and overall structure. If the verdict says your ground floor cannot stand the extra weight, think twice about adding the second level to your property, or bring an architectural engineer to consult you on the ways of enhancing your home's construction so it can effectively support the second story.
Set ample budget for your second story addition in San Diego. Remember that adding a second level to a property is always more expensive than extending horizontally because such renovations involve mounting the stairs and, often, changing the function of downstairs rooms, which is quite expensive. Speak with a home designer or architect to give you a detailed quote on adding the second floor to your home, and then juxtapose it with your actual financial situation. Now answer yourself: can you afford such modernization?
Design it! If local municipals allow you to add a second story, and you have enough money to fulfil your plans, you can ask your designer to craft a detailed project of your home renovation.
Decide on a construction company. Ask your designer to recommend reputable and experienced builders to execute the elaborated plan at its best. Surely, you can find a constructor yourself but be careful when choosing: remodeling companies differ not only by pricing but by the quality and extension of the work not to mention their competencies and abilities to handle non-standard projects. Do not select a contractor based exclusively on the cheapest quote because the joy over a low price will never beat the joy over a quality result.
To stay or not to stay? Adding a second story to your San Diego property will have a ripple effect on you and your family. During the works, some sections of your home may become inaccessible while some communication systems (electricity, gas or water supply) may be shut down too for reasons of safety. Building another level will take some time, and you should decide before the whole renovation extravaganza begins: are you ready to live in the chaos for a month or so or it is wiser to find another shelter so that your daily life will not be ruined?
Job acceptance. The final step on your second-story project is a thorough inspection done not only by you but also by a representative from the local council to make sure a new living space meets all city codes.
WAYS TO GROW YOUR SAN DIEGO HOME
Lots of homeowners in San Diego hatch out home addition plans as a proven way to provide all family members with a separate living space and boost the property's market value.
Groysman is a reliable room addition contractor to handle all types of home extensions in San Diego and nearby areas.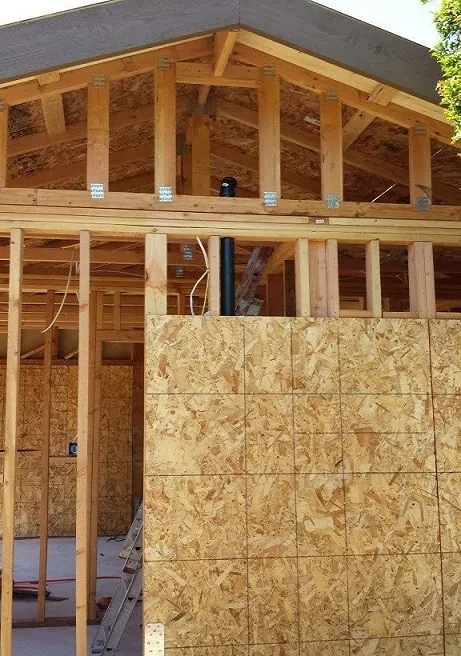 Our home addition services include:
Second-story additions – expand vertically by adding the second level to your home.
In-law additions – get a multi-room structure from one side of your house and enjoy the perfect fusion this duet forms.
Kitchen remodels – increase the metric area of your existing kitchen or rearrange the layout of your cabinetry for better functionality and easy traffic.
Bathroom modifications – enlarge your existing bathroom or entertain your household members with a supplementary sanitary area.
Living space addition – obtain a new great room, guest bedroom or master suite from one side of your house with roofing and siding seamlessly mingled in the current design.
Sunroom additions – if you don't need a full-size addition but still are craving a little nook to relax, an added sunroom gets you covered.
Garage manipulations – attach a garage to one side of your house or convert the existing garage into a living room, home office, music studio or working shop.
There are dozens of tactics on how you can renovate your house. The only limit is your imagination. Groysman Construction Remodeling Company is here to assist you with expanding your San Diego residence beautifully, effectively, and lawfully.
MEANINGFUL SAN DIEGO HOME ADDITION DESIGNS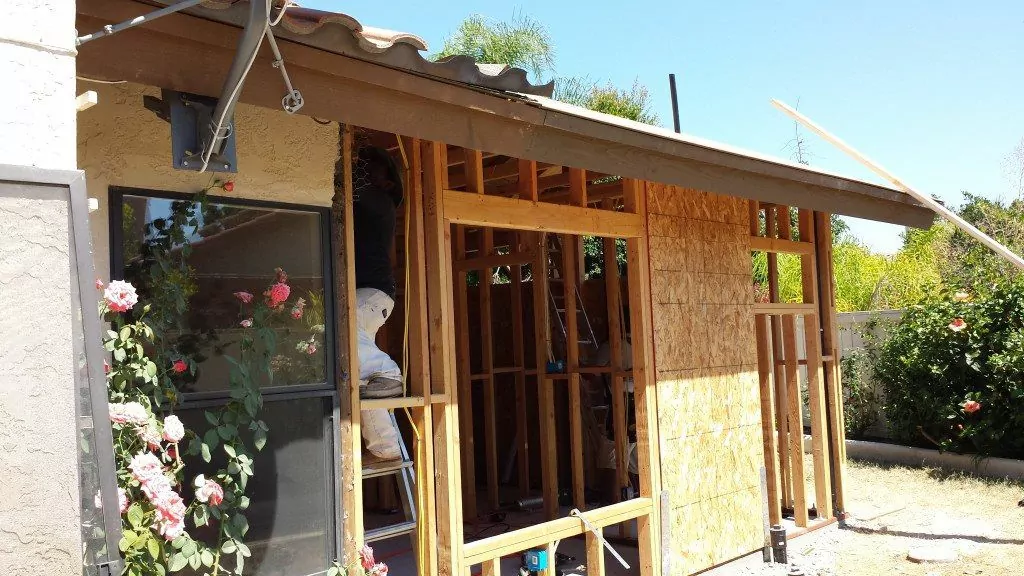 Room add-ons require professional design and a seasoned brigade to ensure the supplemental room merges seamlessly with your current house and answers your requirements whatever specific they are. Result-oriented, Groysman designers and architects work in close coordination with homeowners to craft a room addition design that is both elegant and functional. Our constructors, technicians, and finishers do their best to knit a new room together with the main home as if they have always been one unit.
It is imperative to us that a newly-erected room fully satisfies your demands and expectations. Our team has enormous knowledge in designing different homerooms. Whether it is a new terrace, a kitchen, a bedroom, a second story or any other type of space you would like to add to your real estate, our designers know how to translate your ideas into a magnificent and functional project.
Groysman Construction Remodeling Company to manage your home addition in San Diego from beginning to end
If managed badly, the addition of a new space to your home may quickly turn into a theatre of absurd with dubious results. Groysman Construction Remodeling Company manages every aspect of the room addition process from start to finish, saving you from any associated headaches.
We are veterans at San Diego home additions, and our projects are meant to delight, not annoy. From the first consultation to the final flourish and thorough cleaning, we will take care of everything involved in your home addition project, with not a single worry of yours.
"Lovely company!
Very happy with the work they did at my parents.
I will use them for my next project."
Our new kitchen is tremendous. It's great to walk in every day to such a beautiful kitchen and to hear the fabulous comments made by family and…
OUR LATEST PROJECTS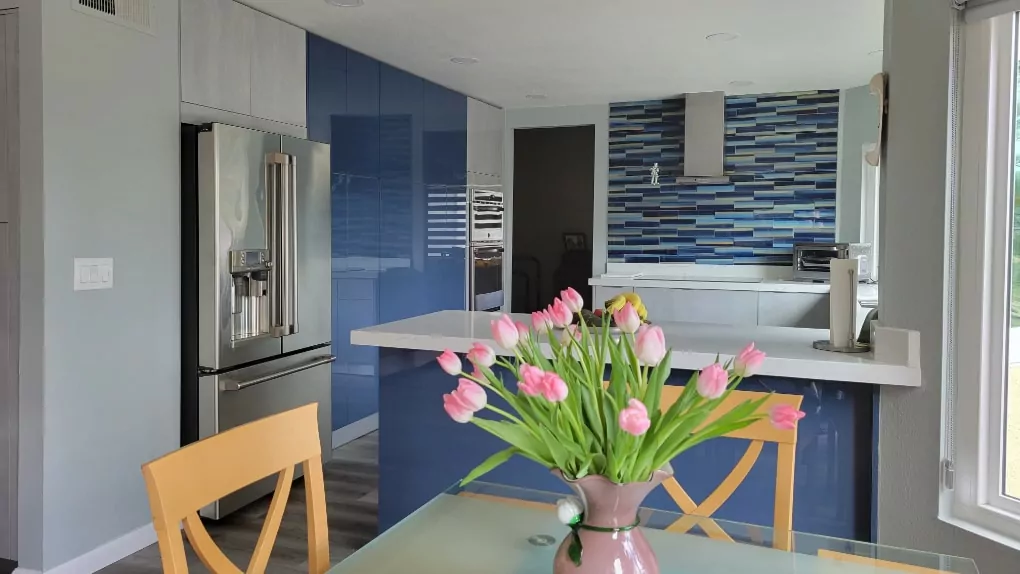 The Groysman team is proud of this kitchen remodel project: once the renovation work had been completed, the Italian kitchen turned into the star of the house. Designed with practicality in mind, cabinetry features elegant top-grade hardware, and silver appliances accomplish the look — the kitchen looks exquisite. The prominent feature of Italian kitchen design …
How Much Does It Cost To Add A Room In San Diego?
As your family grows and life circumstances change, you may find yourself in a need of extending your current home. A room addition is a great way to expand the useful space of your dwelling, and it also saves you from the hassle of moving to a bigger house or constructing a new one from scratch.
The best thing behind home additions is that you can attach virtually any type of room to your existing ground-based property, including a new kitchen, one more bathroom, a garage, a sunroom, and even a second or third story. With a fully licensed and experienced home addition contractor in San Diego like Groysman Construction, you can be sure that a new room addition will fully match the existing building in terms of structural safety as well as style and aesthetics.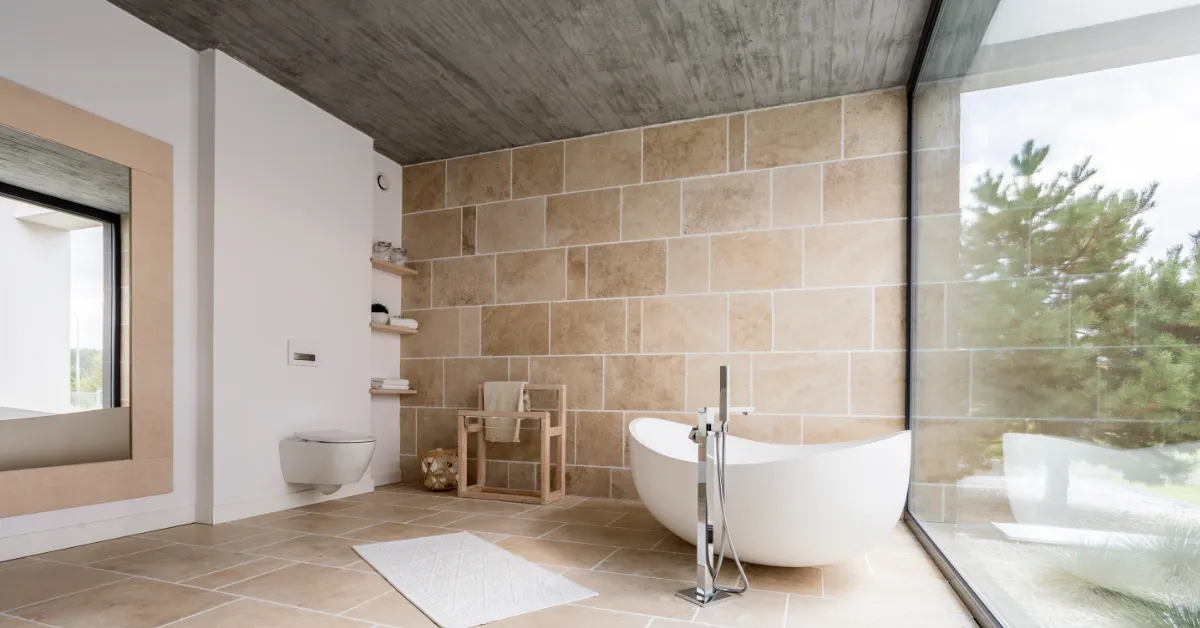 When it comes to bathroom remodeling, one of the key aspects is ensuring that the materials you incorporate can effectively withstand the trial of excessive humidity, continuous temperature changes, and hot steam. Mold and mildew can also be a thorn in your side, so bathroom ceiling materials should keep pesky fungi at bay. Groysman Construction, …
5 Bathroom Ceiling Material Ideas for Solid Functionality and Great Appeal Read More »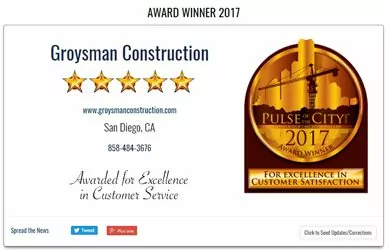 Free In-House Consultation on Floor Remodeling
Contact us to order a free consultation right in your house. In addition to the flooring types described above, we can install all other possible variants such as particular cork, stone, and bamboo.
During these consultations, thoughtfully, we provide high-quality material samples for you to choose from.
Our experienced and skillful contractors to implement your San Diego room addition plans
Do not deprive yourself of joy to move into a new living space or utilize a new functional area in your home. Let craftspeople from Groysman Company bring your plans to life with unparalleled professionalism, fabulous dedication, and complete building code compliance.
Contact us today to share your room addition ideas, and we will find the most optimal way to convert them to an awesome room addition design that you will love for decades down the line.
Contact Us Now and Get Free In-House Consultation on Room Additions!
FREE ESTIMATE