Kitchen remodel is a great decision to make and a tough hill to climb. You may have tons of great kitchen improvement ideas in your imagination, but how can you bring these plays of fancies into real life? Kitchen renovation apps allow you to do just that – to visualize how your home improvement suggestions may look and feel in the real world.
Thanks to continuous advancements in digital technology, there is no shortage of kitchen design software tools in the market. A kitchen design app is a handy tool, allowing you to develop a new layout for your space and realistically visualize the final arrangement. This helps you decide whether this kitchen concept fits your needs and lifestyle before the actual remodeling project begins.
The purpose of kitchen design software solutions is to bring the whole, coordinated version of your miscellaneous renovation ideas, letting you avoid failed expectations when the work is done. Groysman Constriction compiled a list of some powerful kitchen remodel apps that may give a helping hand in your home remodeling efforts.
Home Design 3D
It is a solid application for kitchen design, trusted by professional home builders, remodel contractors, and interior designers. Home Design 3D works not only for kitchens but with the rest of your home, allowing you to create 2D and 3D renderings and photorealistic visualizations of a given space.
Optimized for both Android and iOS mobile systems, this nifty kitchen floorplanner allows you to edit the generated remodel concept by moving walls, changing finishes, and playing with decorations, making sure the proposed plan meets your expectations.
One of the greatest aspects of this app is its ease of use, allowing you to visualize the ideal kitchen (and multiple scenarios) with just a few taps. Still, there is some serious shortcoming behind this kitchen design app: while you can design your kitchen layout online, you won't be able to save your drawings unless you upgrade to the paid version, which costs $6.99.
MSI Visualizer Solutions
MSI offers a decent arsenal of free augmented-reality tools, allowing you to easily incorporate MSI products virtually in your interiors with a click of a mouse. The provider has web-based visualizers for every aspect of your property, including kitchen, bathroom, living space, flooring, and countertops, so you get the clearest impression of the finished project right at your fingertips.
The multi-surface visualizer encourages you to snap the photo of your kitchen (or any other space under remodel), upload it to the app, and select your countertops, flooring, or wall tiles in seconds. It also works for outdoor areas.
The kitchen visualizer allows you to create plenty of design combinations by experimenting with cabinet colors, backsplashes, hoods, countertops, and floors to see how everything will look together. MSI is a huge and reputable distributor of flooring, wall, and countertop materials, and their kitchen remodel software is aimed at helping you to envision how their products would look in your particular space.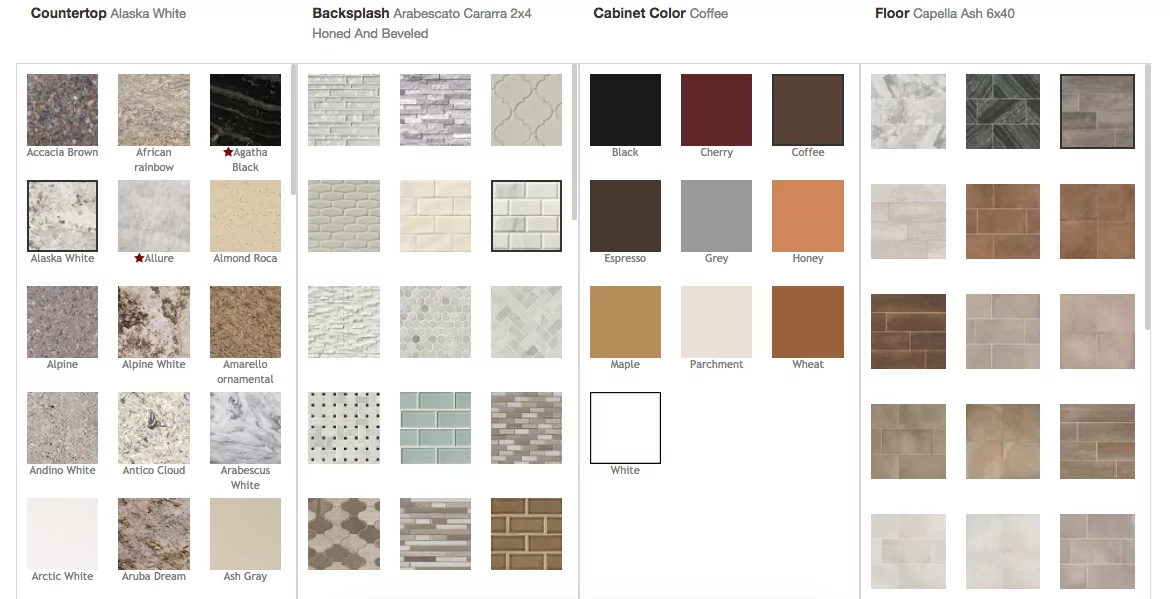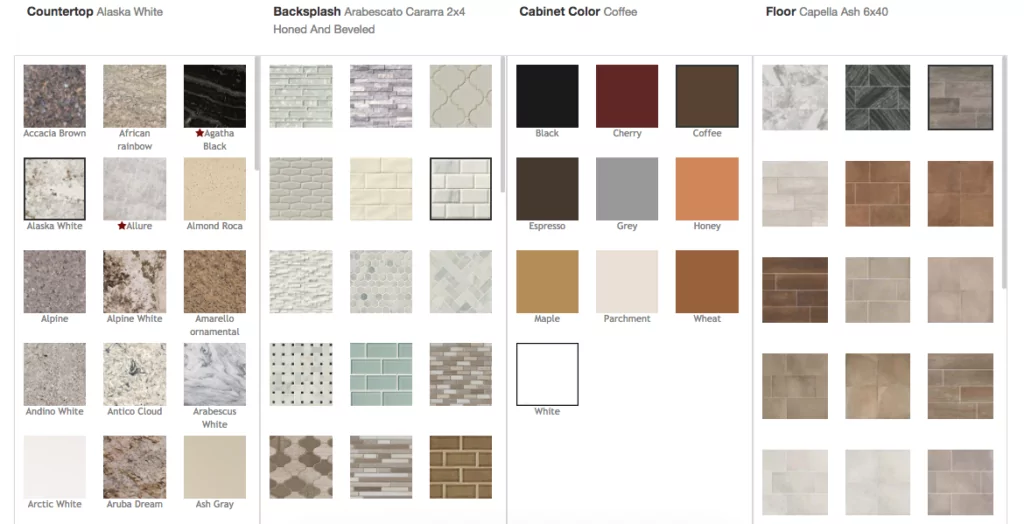 Houzz Interior Design
A free, yet powerful kitchen remodel app, Houzz Interior Design can significantly simplify your home renovation planning endeavors. This app serves two functions at the same time: it offers millions of home improvement ideas to inspire you, while also offering an online store wherein you can buy products right on the Houzz website using your smart device. Another interesting feature of this kitchen remodel app is that you can hire interior designers, home remodelers, and architects without leaving the app.
Calibrated for both iOS and Android screens, the software lets you upload photos of your room and then have fun by adding different features, such as cabinets, sinks, hoods, lights, and furniture items onto your picture. If you have some kitchen design dilemma, you can post your question to the Houzz community and get expert advice from professionals and other homeowners.
Roomstyler
It is popular interior design software that can serve as a kitchen floorplanner as well. This nifty program is used by both homeowners and home improvement businesses. With the motto "inspire and get inspired!" Roomstyler offers you an opportunity to either choose the pre-loaded space layouts or create your own room arrangement.
You can also customize the chosen design by drag-and-dropping various features and interior components, such as walls, doors, and windows. Their online 3D planning tool enables you to build a room layout from scratch, furnish the visualized drawing with products from popular brands including IKEA, John Lewis, and others, add decorative elements to the interior, manage lights, and play with various surface materials to achieve the design of your dream. All your steps will immediately appear in both 2D and 3D renderings, and the final rendering can be viewed from any angle.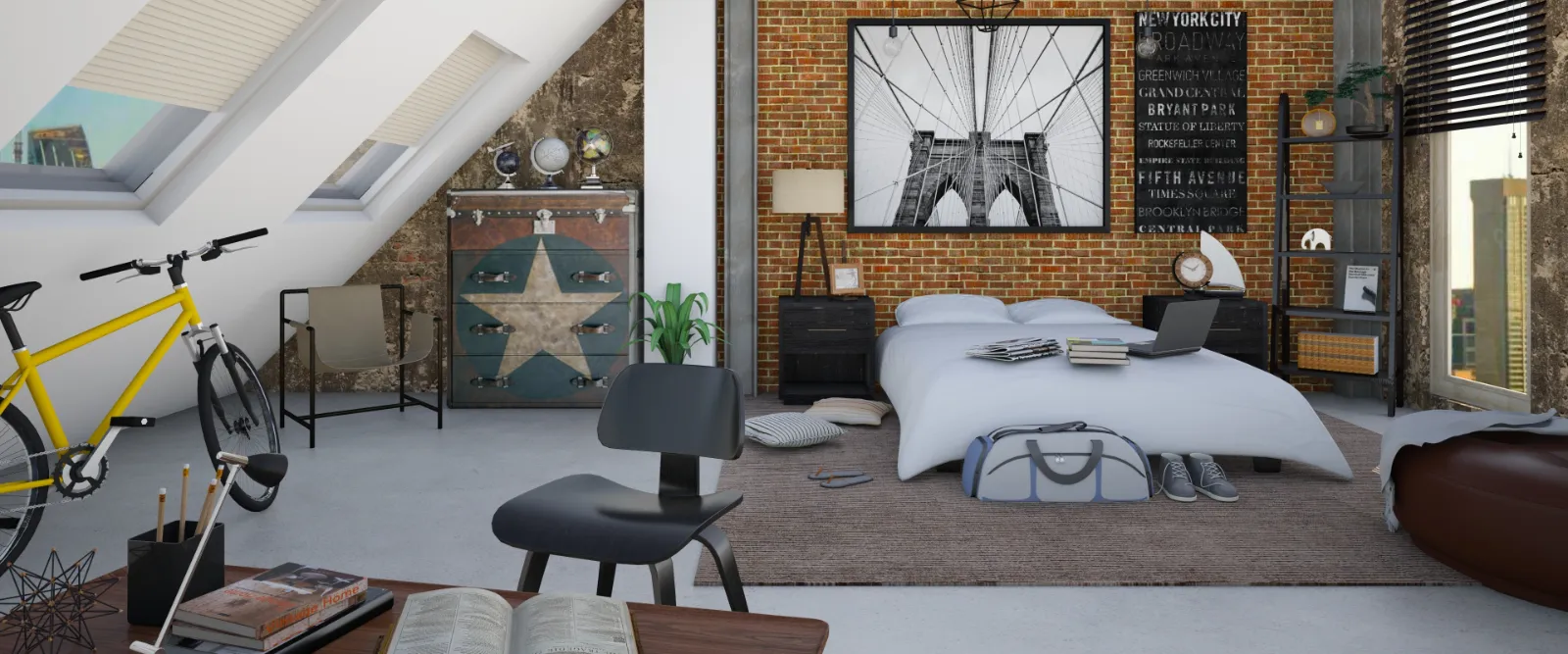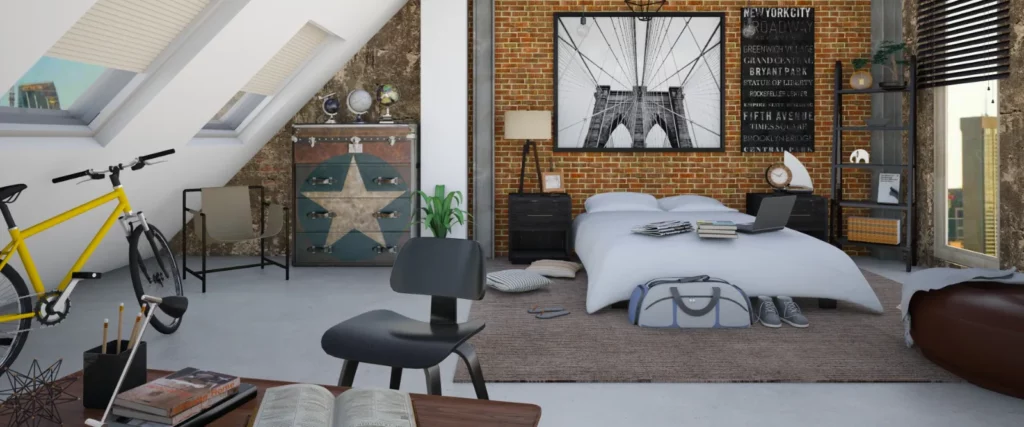 Magicplan
Another feature-rich kitchen redesign app loved by both casual users and home improvement companies, Magicplan allows you to build 2D and 3D floorplans of your living space without doing any careful drawing or measuring.
The app is a breeze to be used. You just need to capture the layout of the room using your smartphone's camera. Then augmented reality technology will prompt you to mark all corners and doors of the room. When you have finished pointing the corners of the space, the app will instantly calculate the shape and dimensions of the area.
Now, you can manually modify the shape and size of the room, add objects (like doors, windows, furniture, kitchen cabinets, appliances, etc.) to the rendering, and even visualize your concept in 3D.
The app runs on both iOS and Android devices. You can enjoy it free for two weeks. Once the demo period is over, expect to pay $9.99 per month for the standard subscription plan.
Remodeling your kitchen will make the area more functional and stylish, while also increasing the market value of your property. To achieve the dream kitchen, your project may require serious changes to structural systems, such as roofing, walling, and plumbing. Although kitchen design software can proffer you some nice interior design ideas, they hardly ever address modifications of existing elements. To never compromise the safety and efficiency of your kitchen, consider talking to a professional kitchen remodeler.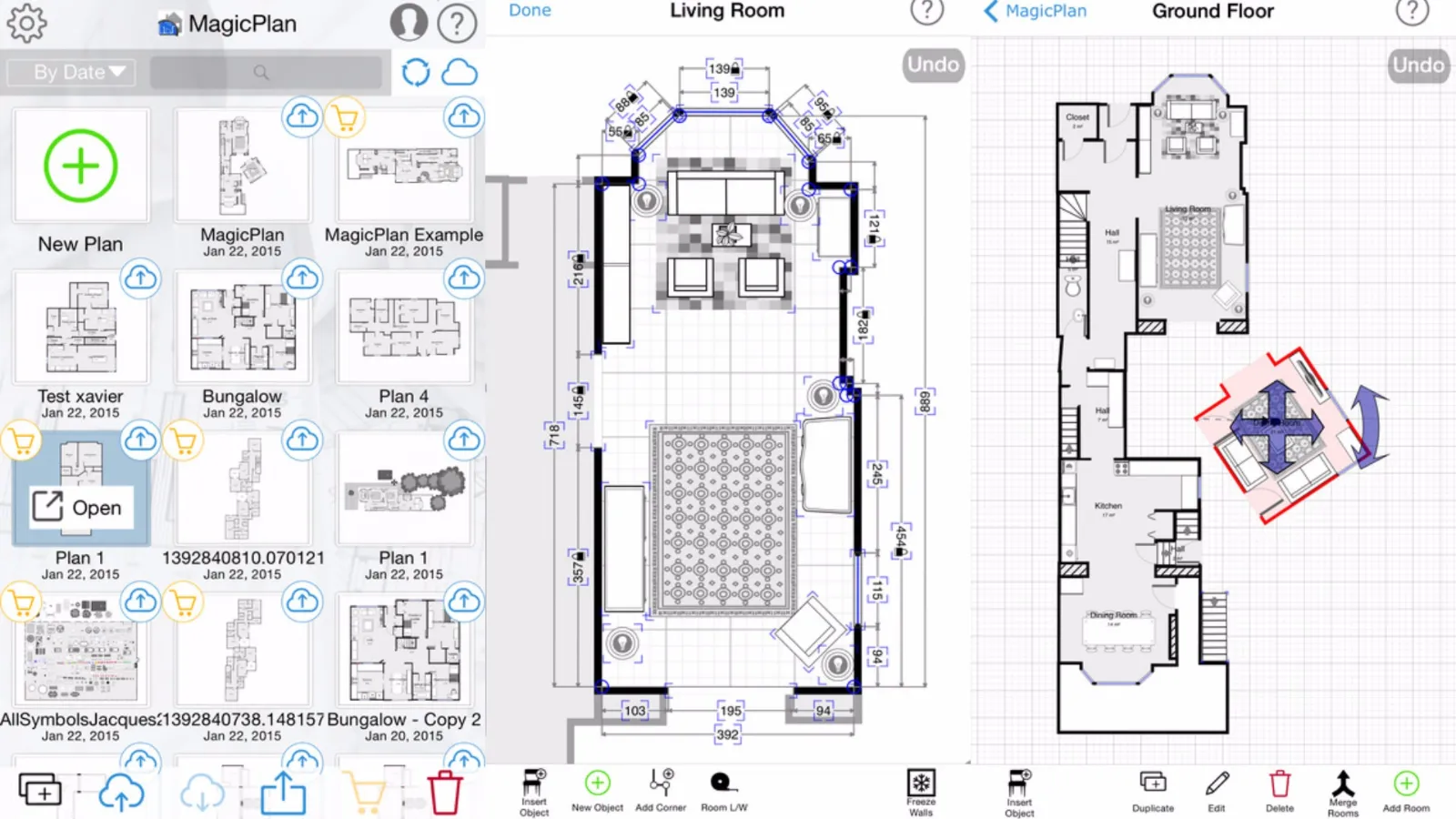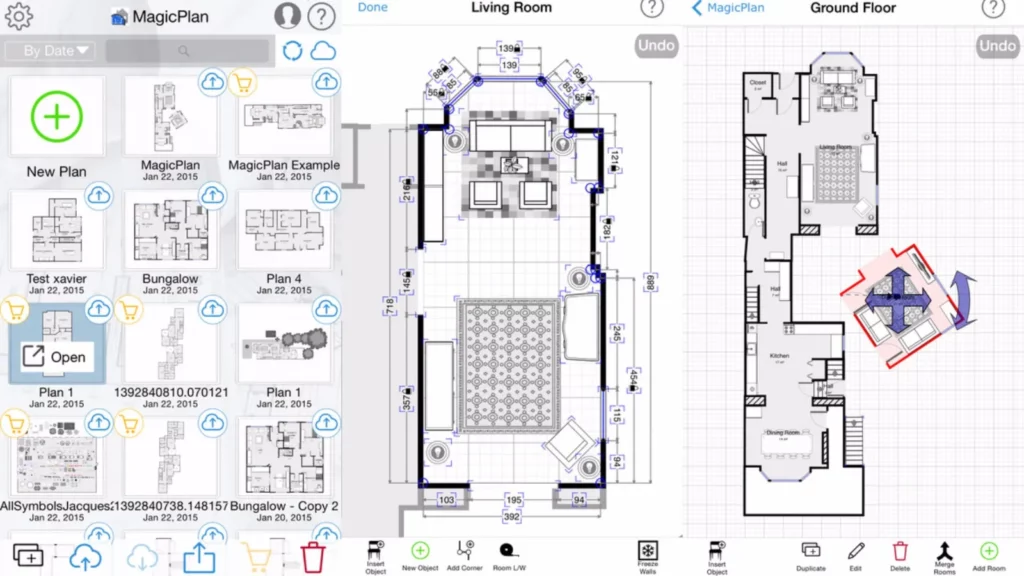 Planning Your Next Kitchen Remodel
Kitchen design software and applications can inspire you to undertake this complex project and provide you with some realistic visualizations on how the finished result may look in the best-case scenario.
However, kitchen redesign tools are basically all about generating lovely pictures of possible outcomes, without guaranteeing the feasibility of the project concerning your specific room and budget. Before making any major decisions, make sure you consult a licensed and experienced home remodel contractor to enlighten you on the finest aspects of a project.
Groysman Construction is a trusted name in the home improvement business in San Diego. Our project managers have both competence and creativity to design a fabulous kitchen remodel plan that will perfectly fit your lifestyle and budget.
Contact us today to schedule a free on-site consultation and get a kitchen remodel quote in San Diego.