Gone are the days when a basement was used primarily for storage of broken or unwanted furniture, tools, etc. With a proper makeover, a space downstairs can turn into a cozy home office, billiard room, or home gym.
Basements' remodeling gathers pace — turning a forgotten space into a living area upvalues a house in the market and provides an additional room you might have been dreaming about.
How Do I Start Remodeling a Basement?
Before diving into renovations and purchasing supplies, spend some time preparing and planning. Visualize a new area, and think of interior elements, colors, and desired functionality.
Scroll through online design magazines for inspiration and trends and save options you like to show to a contractor.
The checklist below might help to understand and streamline the process.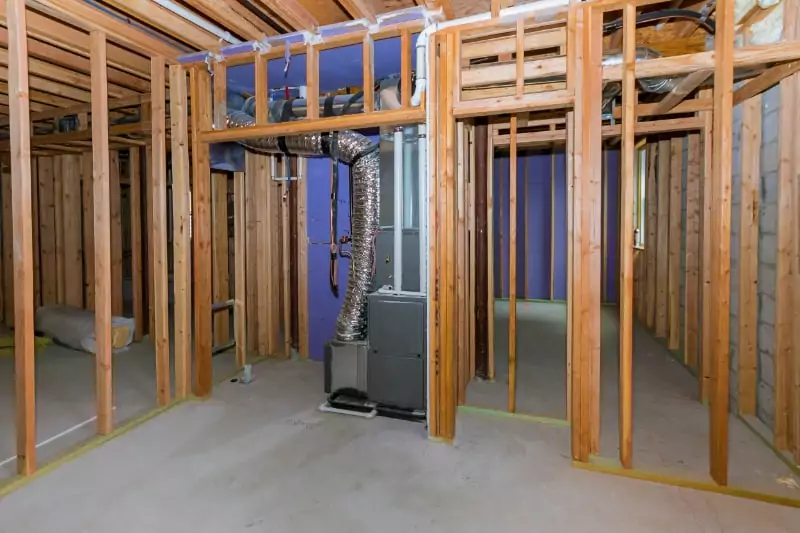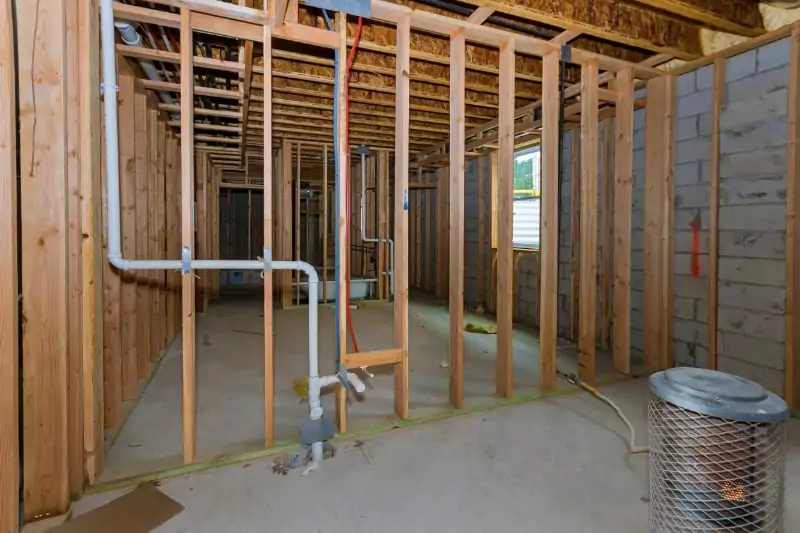 5 Basement Remodeling Steps
Step 1. Determine a project scale. Decide on the purpose of the space, whether you wish to make an extra bedroom, gym, or entertainment room. Is there a plumbing line or do you have to install it from scratch? Discuss plans with pros and set your priorities within the available budget.
At this stage, you should declutter the basement (a good chance to get rid of broken items that were stored for no reason).
Ensure there are no moisture issues — musty air is a common issue for basements. If you stick to DIY renovations, an air purifier can help to improve the air quality. Otherwise, a contractor will take care of this aspect.
Step 2. Scheduling and installation. The plans are finalized, and a contractor takes care of the permits. All materials are selected (flooring, paints, cabinetry, etc.)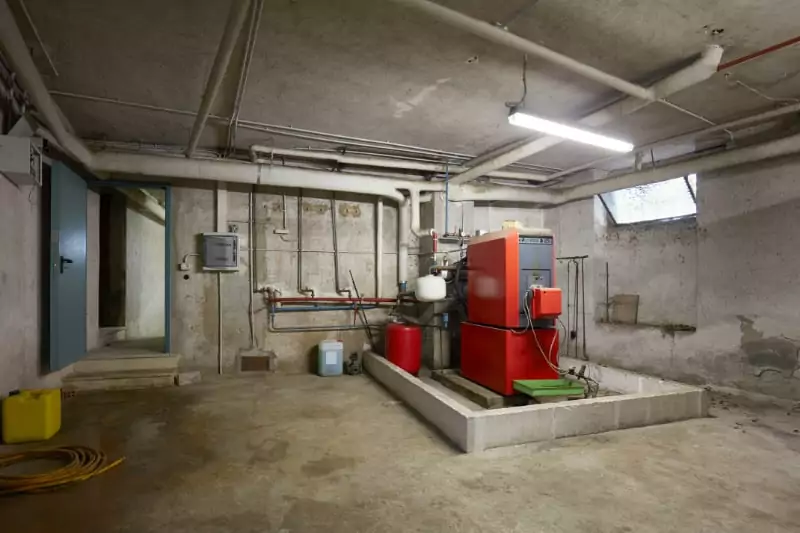 At this stage a team will frame the space up, including:
Plumbing & wiring
Window installation (if required)
Step 3. Insulation and flooring.
Step 4. Finishing.
Painting walls
Lighting
Décor elements
Step 5. Final cleanup and Inspection. Once all debris is removed and the final inspection is completed, throw a party — celebrate renovations with your family and friends.
How Much Does It Cost to Finish a Basement?
A question every homeowner might ask: Are basement renovations worth the investments? Definitely, yes! When done properly, a basement renovated into a living space can bring around 70-75% return on investment. Basement transformation expands square footage, adds functionality and personality, and increases the overall market value of the home.
The actual cost to finish a basement depends on the scope of work you plan and the quality of materials. If you consider changing flooring, painting, and finishing, you'd better be ready to pay from $2,500 to $8,000. If you opt for a full remodel including plumbing and electrical works that require permits, the costs fall into the $6,500 — $19,000 bracket.
For illustration, we can break down expenses to provide a clear idea of typical costs for a specific work type:
| | |
| --- | --- |
| Flooring | From $1,500 to $5,000 |
| Painting & Finishing | From $1,000 to $3,000 |
| Framing & Drywalls | From $1,500 to $4,000 |
| Electrical work/Lighting | From $1,000 to $3,000 |
| Plumbing | From $1,000 to $3,000 |
| Inspections & Permits | From $500 to $1,500 |
In fact, professional contractors can help you to keep the costs within your budget as they have deals with trusted reliable suppliers and can purchase materials at lower, wholesale rates.
You can rely on yourself for a basement remodel if you do not plan changes bound by building codes. Typically, it includes renewal of basement finishing, like painting walls and decorating. For larger projects including electrical and plumbing systems, you need to get permits from local authorities. This means the initial inspection and the final inspection.
Advantages of Hiring a Remodel Contractor
Hence, hiring a basement contractor to carry out grand renovations is the optimal decision for the following reasons:
Experience. Licensed contractors are fully qualified and equipped to provide remodeling services. Reputable companies provide free estimation, so you will have a clear idea about the scope of work and scheduling.
Insurance. Legit contractors are insured. This is important as unexpected issues can happen even with the most experienced pros. When specialists are insured, a homeowner doesn't bear responsibility for any damages.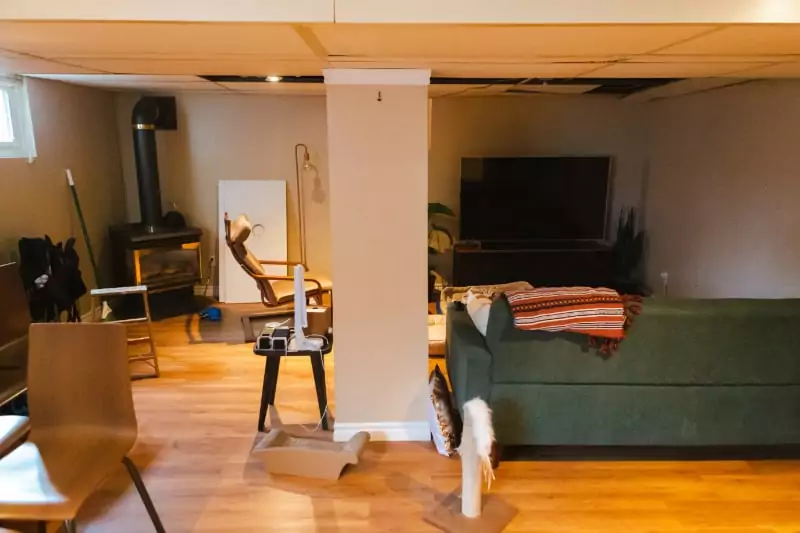 Efficiency. Experienced contractors organize the work efficiently. They develop a detailed work plan to ensure your stress-free experience. Additionally, they can recommend the best materials for walls or floors, optimal light fixture locations, or design the interior based on your needs and requirements.
Safety. Remodeling projects should be carried out with caution; this applies especially to electrical and structural work. Pros are specially trained and equipped with dedicated tools and protective gear for the safe execution of work.
Compliance with local regulations. At Groysman Construction, we take care of projects from A to Z: from initial estimation and getting required permits to cleanup and final inspection.
However, the key advantage of hiring pros is peace of mind — you shouldn't split between daily routine and repairs. You just follow the project's progress and enjoy seeing a basement shaped into a functional living space.
To get a free quote for a basement remodeling project, contact Groysman Construction today and have all your questions answered.