A home renovation is a big decision to make and an arduous project to fulfill, especially if you have not tackled such quests before. Whether it is just minor visible repairs of your kitchen or a top-end overhaul of all rooms and systems, upgrading your dwelling will involve tons of preparation, management, and execution.
Here are handy tips and steps on how to create an effective home renovation plan. Having some sort of home renovation checklist will save you from the stress and help you stay within your budget and schedule when it comes to reducing your property to perfection.
Step-by-Step Guide on How To Plan a Home Renovation
1. Formulate A Plan Of Your Home Remodeling Project
Big projects will hardly make a success without a clear agenda for action. As for home renovation, you should have a precise plan that clearly defines the purpose of your reconstruction and includes the outcomes you want to achieve and an outline of the work to be done.
Make sure your home remodel plan focuses on the following:
Visualization of the finished project such as a sketch or a 3D-model of what you want to accomplish. If you have difficulty obtaining any visualized images of your perfect project, you can ask a professional home renovation designer for help. Or you can always get your inspiration from Pinterest home remodel ideas.
Define the requirements of your property. Think of what should be done to achieve the desired outcome. Will the renovation require structural reconstruction and replacement of home systems, or will you settle for minor face-lifting just to hide the signs of aging?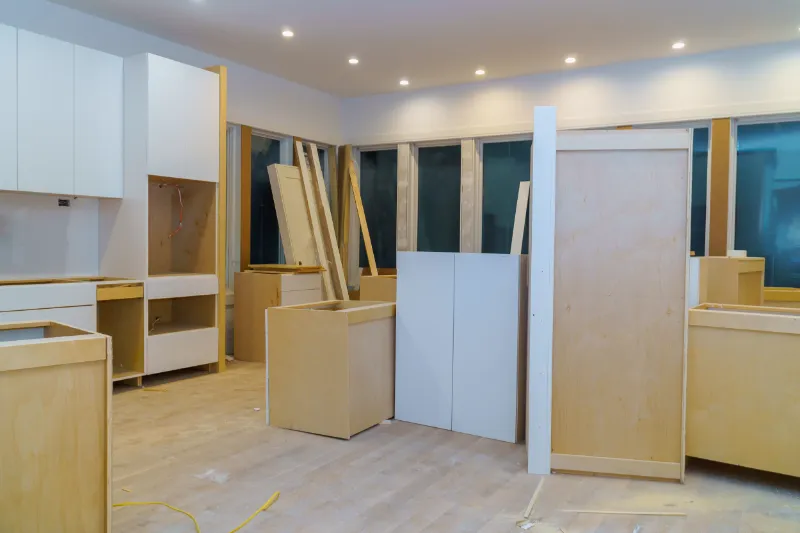 Decide which project steps can be done as DIY and which ones will require professional aid from a licensed remodeling company or contractor.
At this phase of elaborating on a home improvement plan, you should research local building codes and inquire about possible zoning restrictions. You want to have peace of mind that your house renovation venture is fully compliant with your community's regulations. Some neighborhoods may not allow garage conversions due to strict zoning rules.
For major improvements such as a new room addition or modifications to the structural level of your property, you will likely need permissions from your local council.
If you hire a well-established home remodel company such as Groysman Construction in San Diego, California, you will save yourself from the headache of doing all that niggly paperwork. Such companies generally obtain all necessary permits for the client as a part of a deal.
Make sure you have all necessary permits on your hands before you engage contractors and set up a project schedule. Permits should be in your possessions 6-12 months before you plunge into action.
2. Establish a Project Budget
The next point in your house remodel checklist should revolve around the financial aspect of your project. Your budget should contain the costs for obtaining permits and purchasing building materials, as well as labor expenditures, and expenses on decorations and final flourish.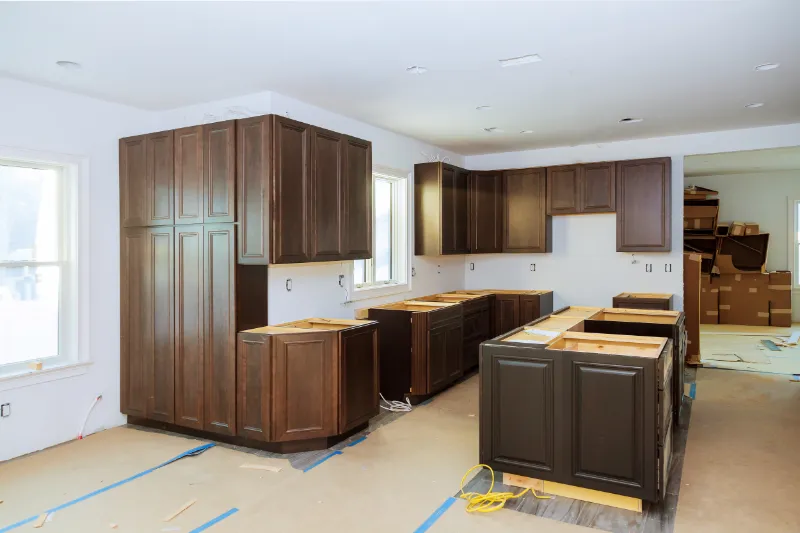 How to create your budget plan:
Determine how much you are willing to spend and decide on the maximum money limit you never want to surpass. Allocate at least 10% of your budget for unforeseen expenses.
Request a quote from a trusted home remodel contractor.
Make an estimate of expenses on all necessary materials.
If your estimated costs don't fit into your budget, resort to Step 1 in your home renovation project plan to review and eliminate lower priority elements.
Perhaps, your reno will not suffer without certain final touches or decoration accessories, but this will make a dramatic difference in your project budget. Request a cost estimate from several home remodel contractors to find the best deal for your money.
3. Find Contractors
The further step to take in your house remodel checklist is hiring a tried-and-true team. Your decision must not be driven by the approximated costs alone. When selecting your potential contractors, make sure you pay attention to the following:
Contracting license: ensure that the contractor holds all required certifications related to its line of services.
Experience. A contractor who has been in the business for quite a while makes a safer choice than a fledgling company.
Insurance. Contractors must provide compensation and carry employee liability insurance for the type of work they do.
Payment scheme. A reliable contractor does not ask you to pay the full amount upfront because a client is never obliged to pay for the undelivered services. However, it is vital to thrash out payment terms before home renovation works begin.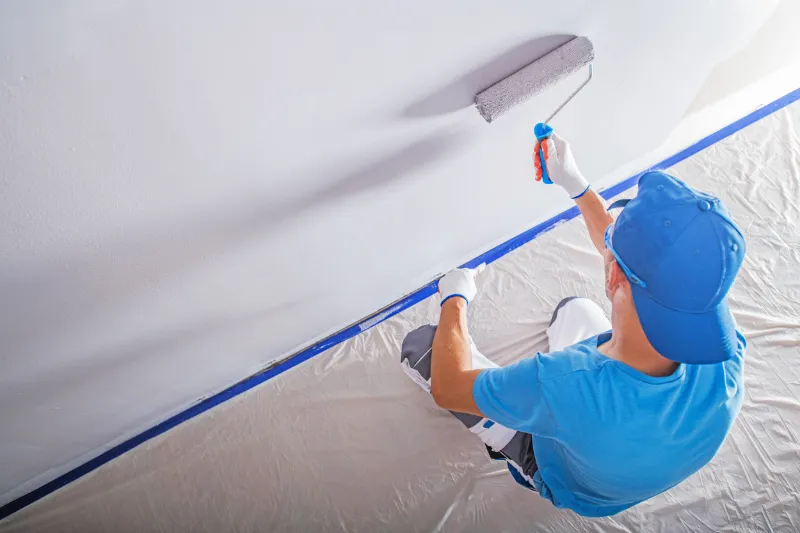 References and reputation. Google allows checking the reputation of virtually any company, so devote some time to reading user reviews regarding the potential contractor. Also, ask the contractor to provide references and try to get in touch with these people to share their hands-on experience and say whether it is a good dealer to have business with.
If you hire multiple contractors to get the job done, make sure you have a written contract with each of them. The contract should outline the rights and responsibilities of all the parties involved as well as the timeframe and the scope of work to be completed by the team. This will help avoid confusion and delays later on.
Is it a DIY project? Then make sure you have the competence and skills you need to execute all pieces of work without qualified help, including garnering the support of family or friends at the start of your project.
4. Set a Deadline
Once you have nailed down the budget and the contractor for your home renovation, it's time to fix a schedule. Choose the desired start date, and you also should have a clear idea of the date by which, it all must have already been completed.
Narrow down with your contractors the duration of each portion of the project. Talk over which renovation steps must be done first, how long they will last, and which parts of the project can be fulfilled in parallel.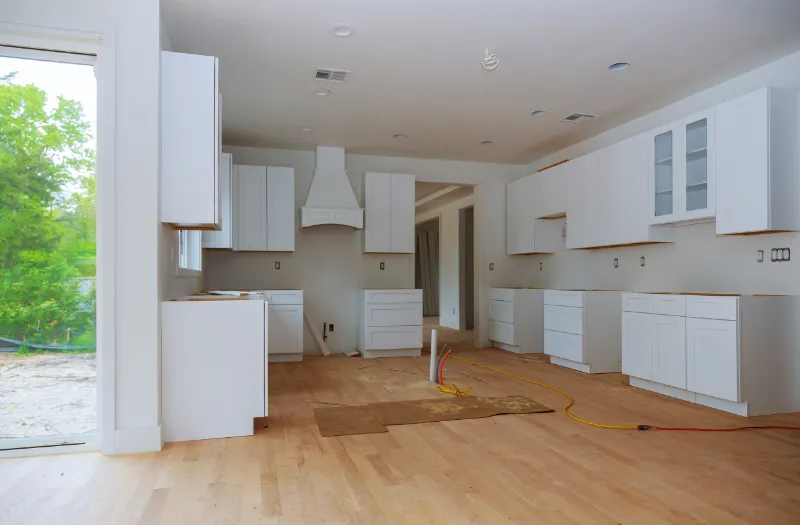 Also, be certain that your deadline:
allows sufficient time for the material delivery;
includes time necessary to remove all material debris from the area of your project;
factors in all the holidays your hired contractors may have.
Many homeowners use the calendar to mark each stage of the home renovation project. Decide on a completion date, but try to include some extra days of wiggle room in case of unforeseen situations. Confirm with your contractors that the deadline is feasible and does not exceed your allocated budget.
5. Pack Up and Get Ready for Your House Remodeling
Another essential point in your home renovation checklist is preparing spaces for future works and deciding on how to eschew using the house while it is under remodel. Whether you should leave or stay in your home during reconstruction depends on the essence of the work to be done.
If it is a kitchen that is under renovation, then you need to arrange a temporary place to cook, dine, and store all utensils and appliances to, while the major kitchen is out of order.
Refurbishing your bedroom? Then you need to arrange a new sleeping place and find storage space for furniture. If it is a comprehensive home renovation, moving out completely for while is a wiser move than suffering from the mess and household inconveniences.
Make up your mind about where and how to live 2-3 months before the renovations commence. Pack up your things and move out 3-5 days before the start date.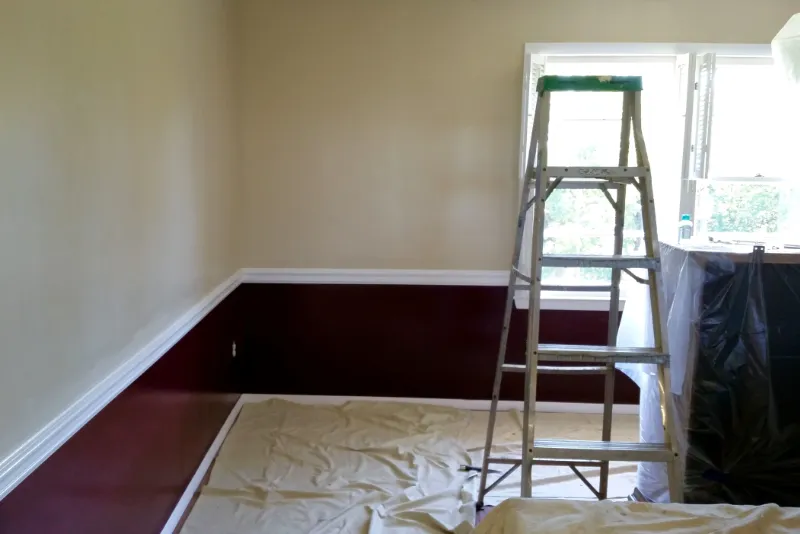 Pieces of Advice for Planning a Home Remode
Shower Your Contractor With Questions
When organizing your home improvement project, don't be shy to interrogate your contractor about every instance of the process, thoroughly discussing your budget, schedule, and materials. Make the contractor persuade you why it is better than the rest of the completion, and what benefits you will reap by hiring exactly this remodeling company.
Try to adhere to your plans as closely as possible. Don't let a contractor impose more expensive materials or services on you unless there is a compelling reason to do so. Do careful research about the contractor before trusting them with your precious property and hard-earned money.
Be Mindful Of Possible Problems When Remodeling
Even the most well-thought-out home renovation plan can go amiss. But sudden issues must not let you down. Be morally (and financially) ready for delays and hurdles. Always try to set aside some portion of your budget to easily handle unimagined expenses and allot a few additional days in your project schedule. These simple precautions will save you from stress and help avoid cost overruns during renovations, so things never go sideways.
Structural Works Go First
Your home renovation plan should always place the utmost importance on structural improvements. If your foundation, roof, or electrical/plumbing system demands serious repairs, be sure to complete these projects first before pouring money on general visual improvements. While a revamped kitchen can enhance your daily life, a leaking roof can ruin your entire property, making all your home upgrade endeavors wasted.
Mind Debris Removal
Don't forget to include waste disposal costs in your budget, and be sure to traverse this subject with your contractor prior to starting the project. Determine who will be responsible for the disposition of garbage and where debris will be stored during the modernization process.
If you don't want your home renovation affair to turn into a long-running theater of absurd, choose a reputable, acknowledged contractor that has both expertise and talent to get it right. Groysman Construction is a famous name in the home remodeling business in San Diego, offering a full range of house renovation services that are backed by over thirty years of experience, commitment, and prowess.