Imagination is the limit when it comes to nailing down the top kitchen color ideas in 2021. Express yourself is the motto of the current decade, and if you want to catch up on the latest kitchen design trends, you better set your creativity free.
While the all-white kitchen is unlikely to ever go out of fashion, some new color trends will be everywhere in the upcoming year as well.
Colorful island. Even in a totally monochrome kitchen, a vibrant island will bring a game-changing dose of color to make the space look classy.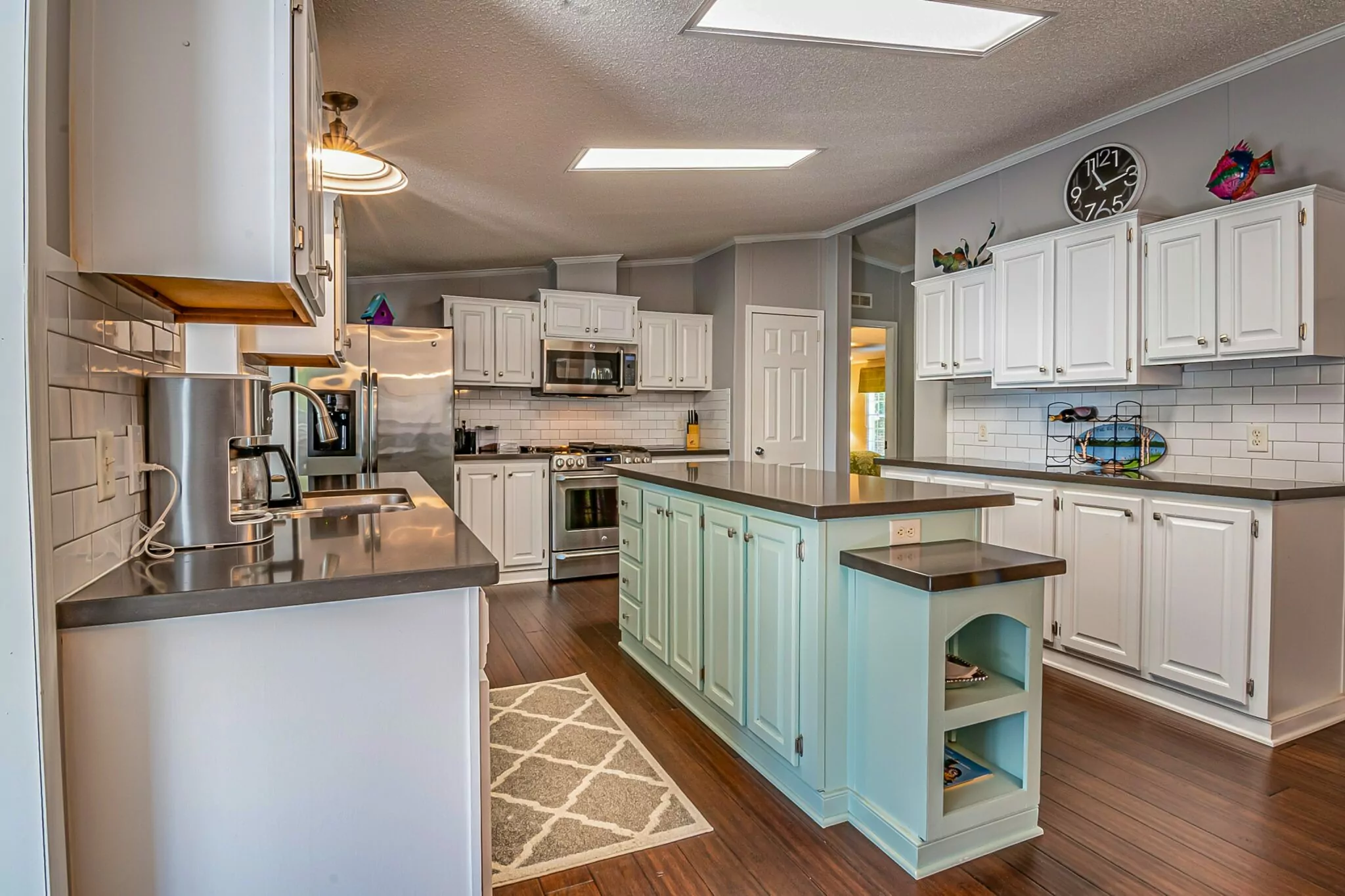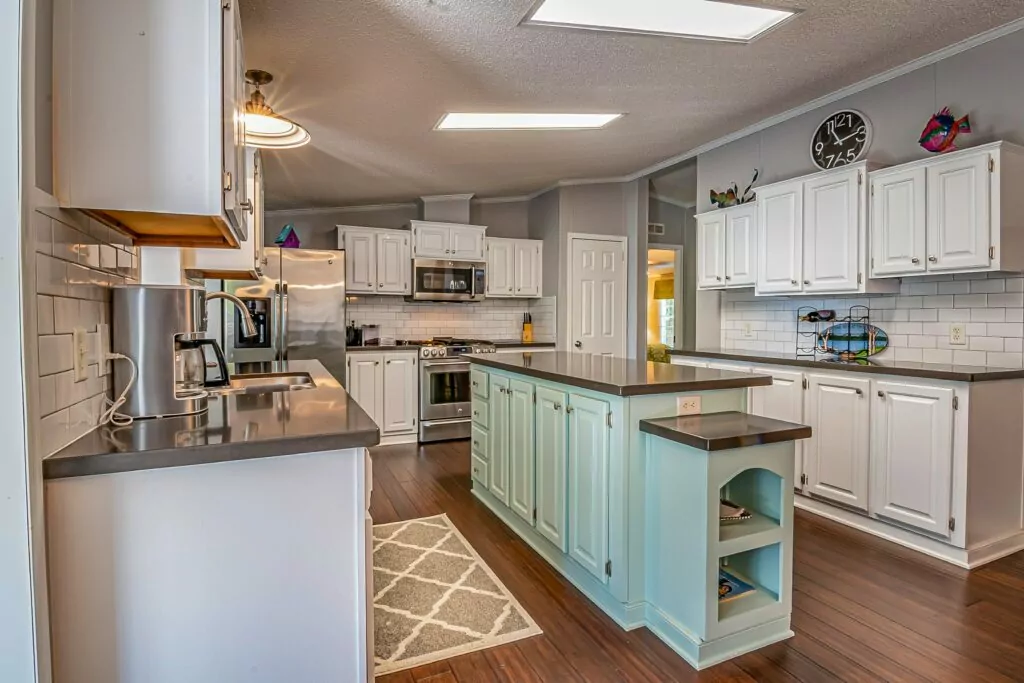 Brightly colored cabinets paired with a cute backsplash can give your kitchen warmth and even extra illumination.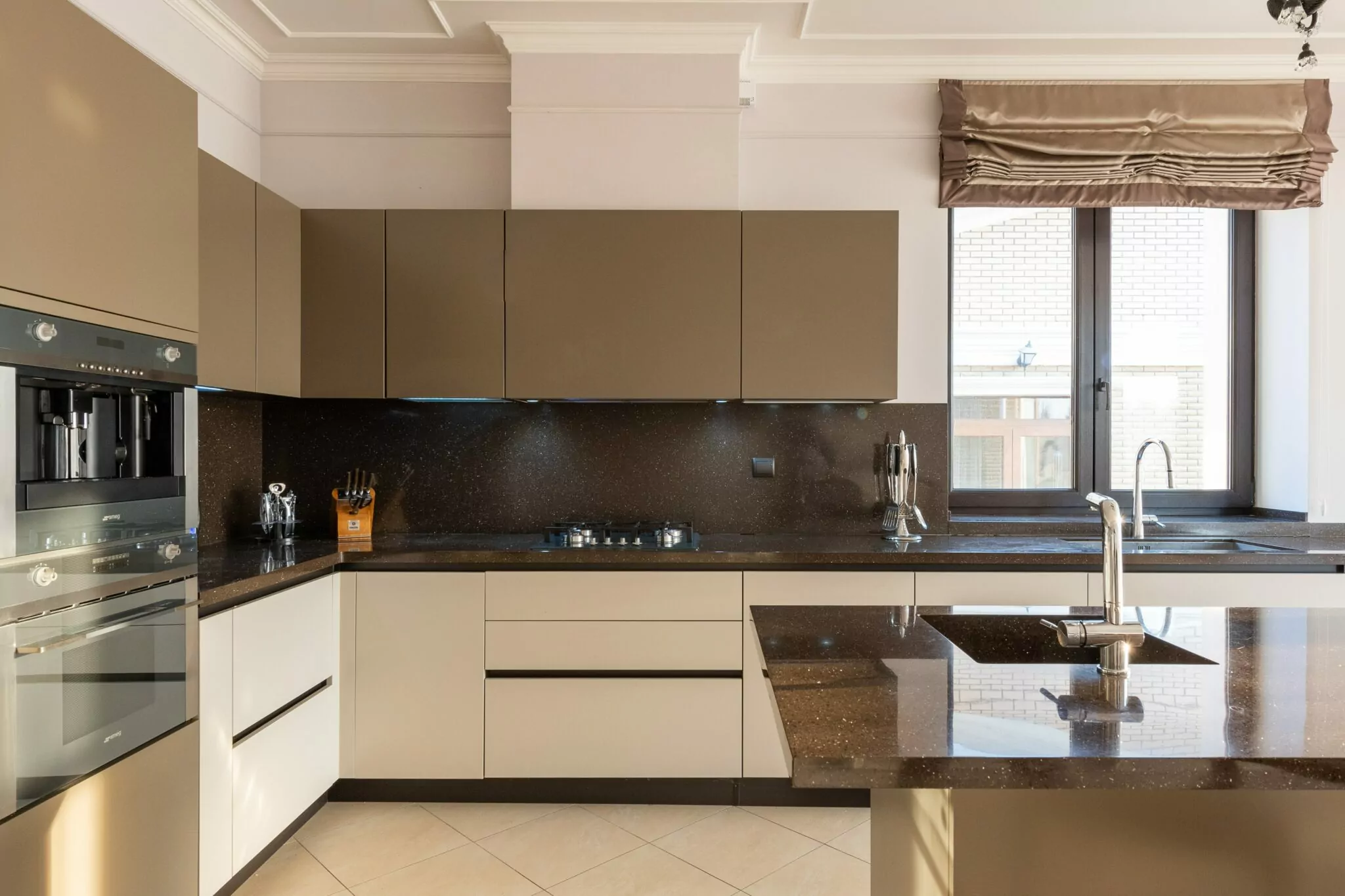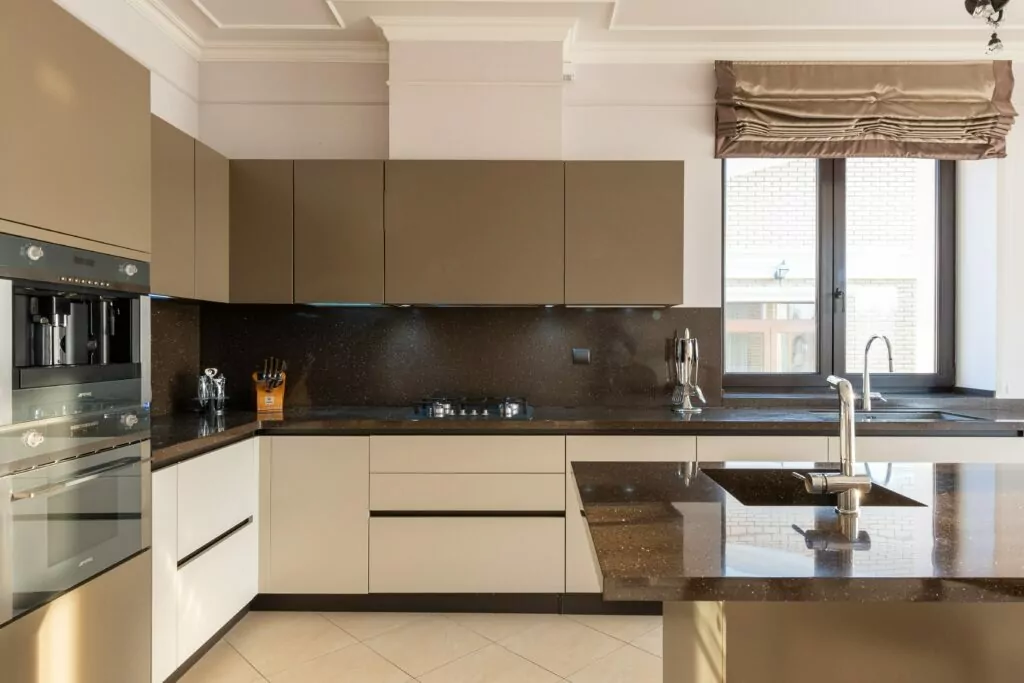 Modern black. If you are aspiring to achieve a truly trendy look, black kitchen cabinets are the way to go.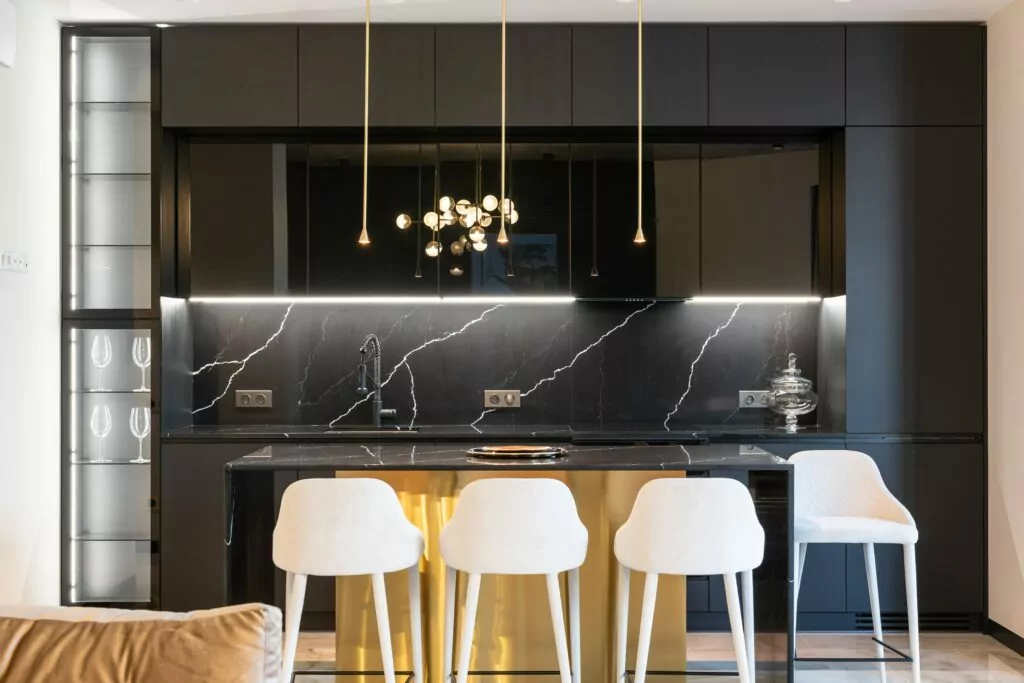 The variations of gray lend a timeless, absolutely charming vibe to the ambiance. Do not be afraid to pair gray with beige, blue, or purple to stay on top of kitchen color trends in 2021/22.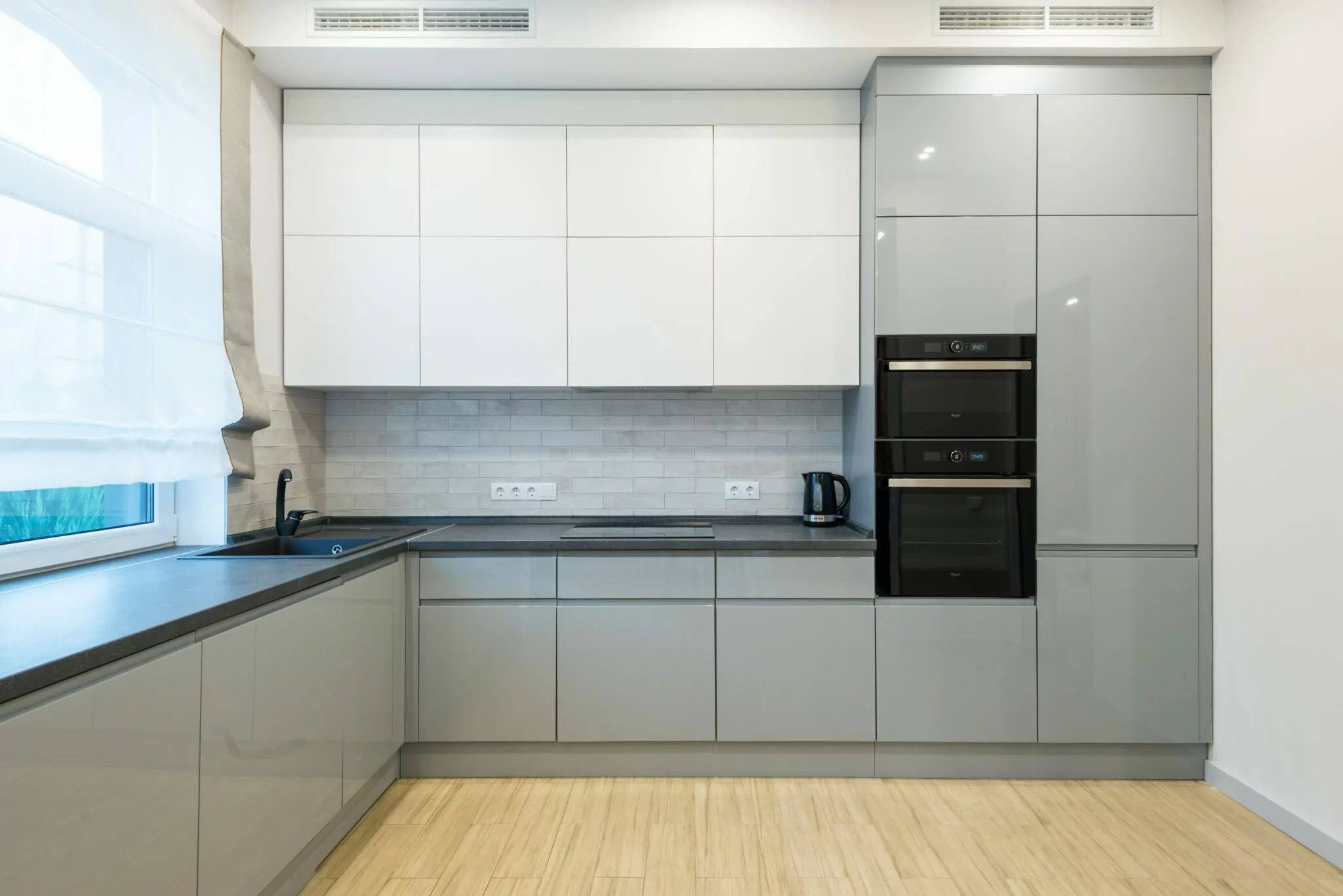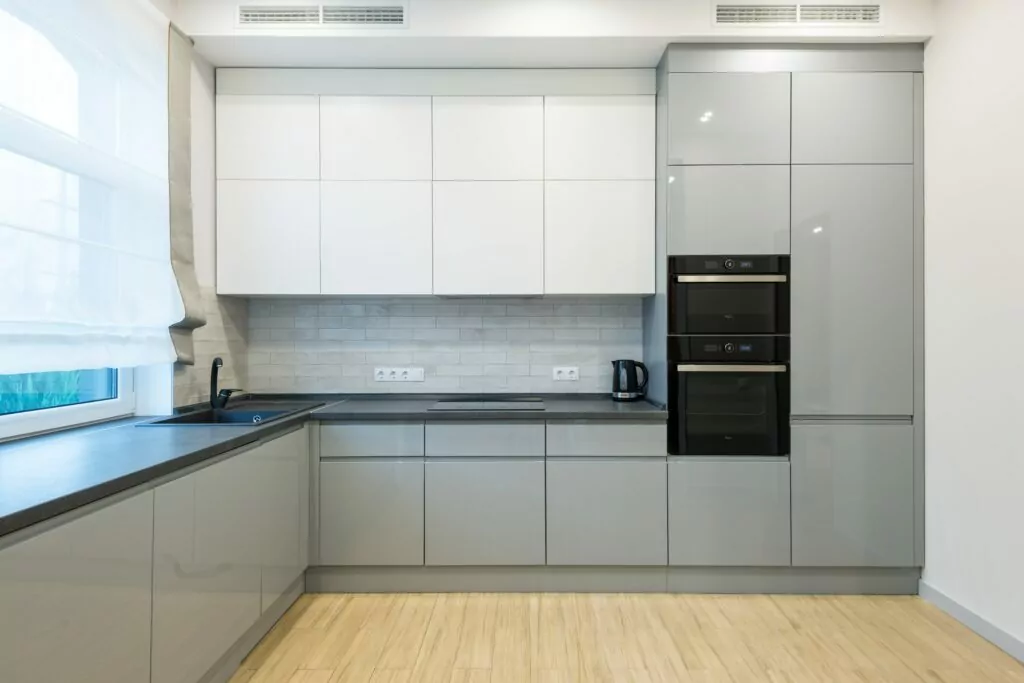 Dark floors. A very smart design solution is to choose a light color for walls or cabinetry and pair it with darker floor paint. Such an approach will offer a chic, sleek look for your kitchen.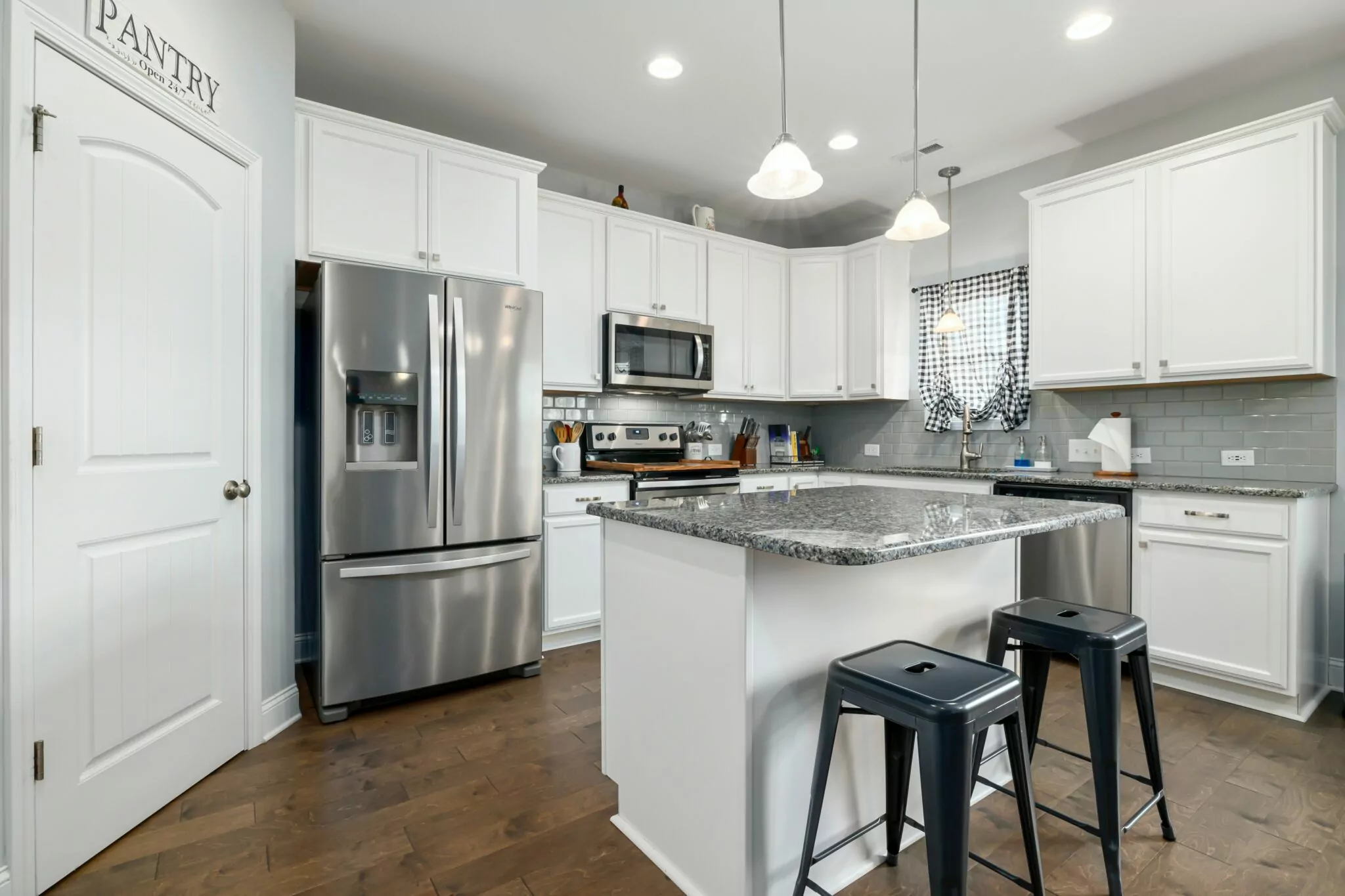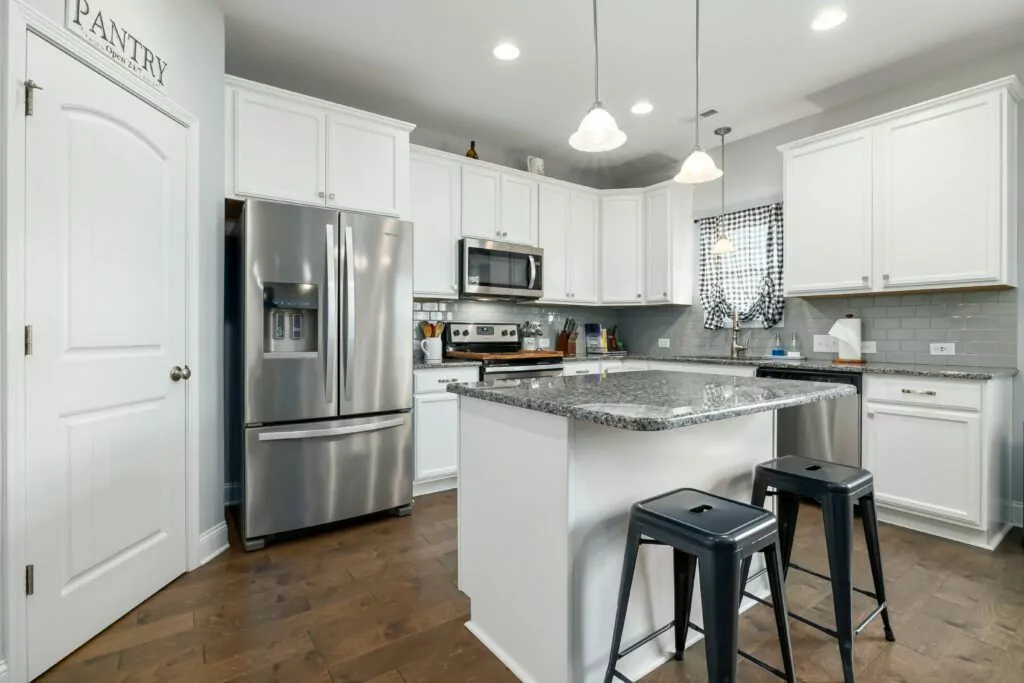 Two-tone kitchens have become a massive craze in recent times, and this kitchen trend seems to continue in 2022. Bright and dark mixes reign supreme in many American homes, but there are many other impressive combinations. Coral pink and gray, yellow and white, black and gold, stainless and white, white and wood – these perfect combos never fail to bring opulence to the kitchen.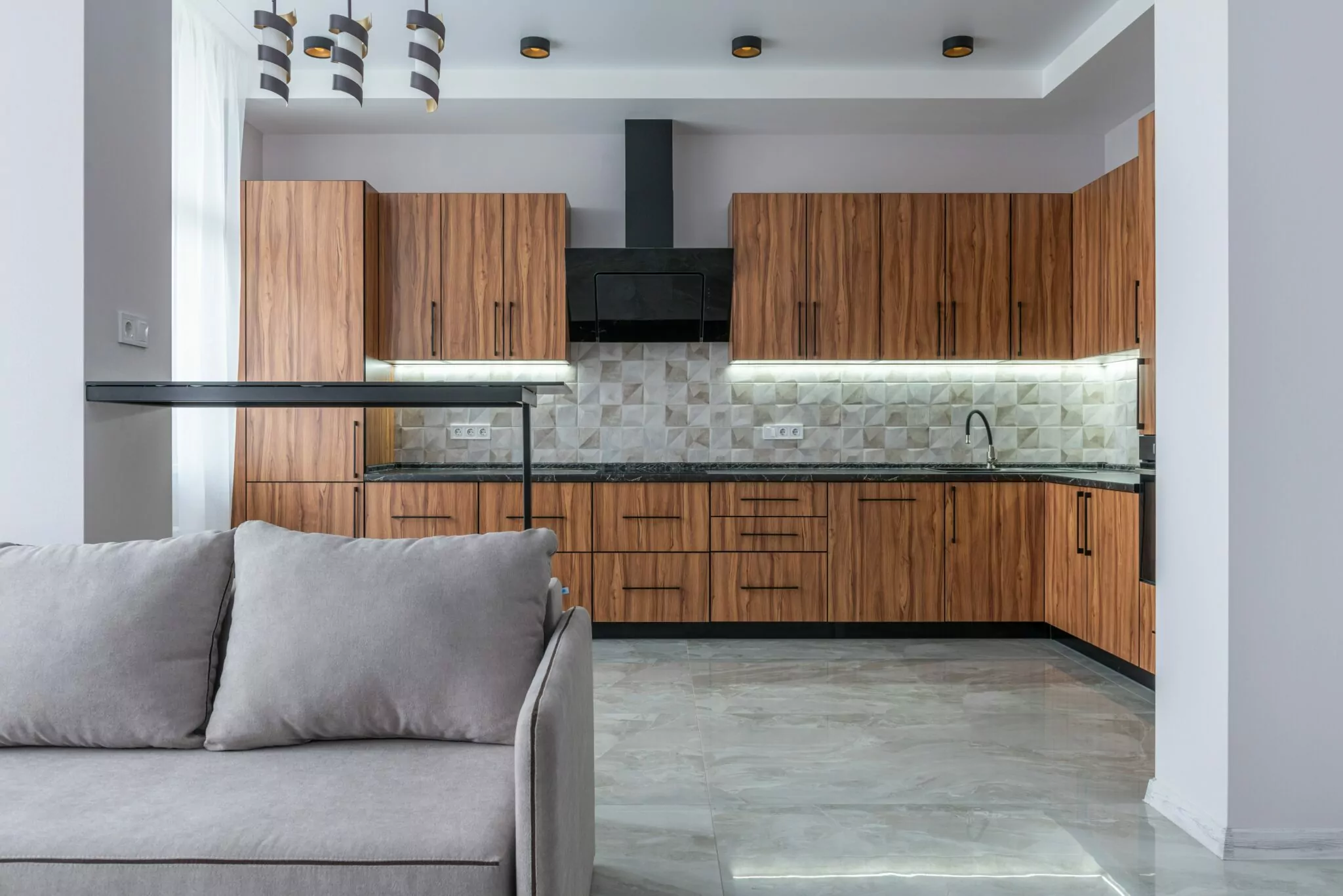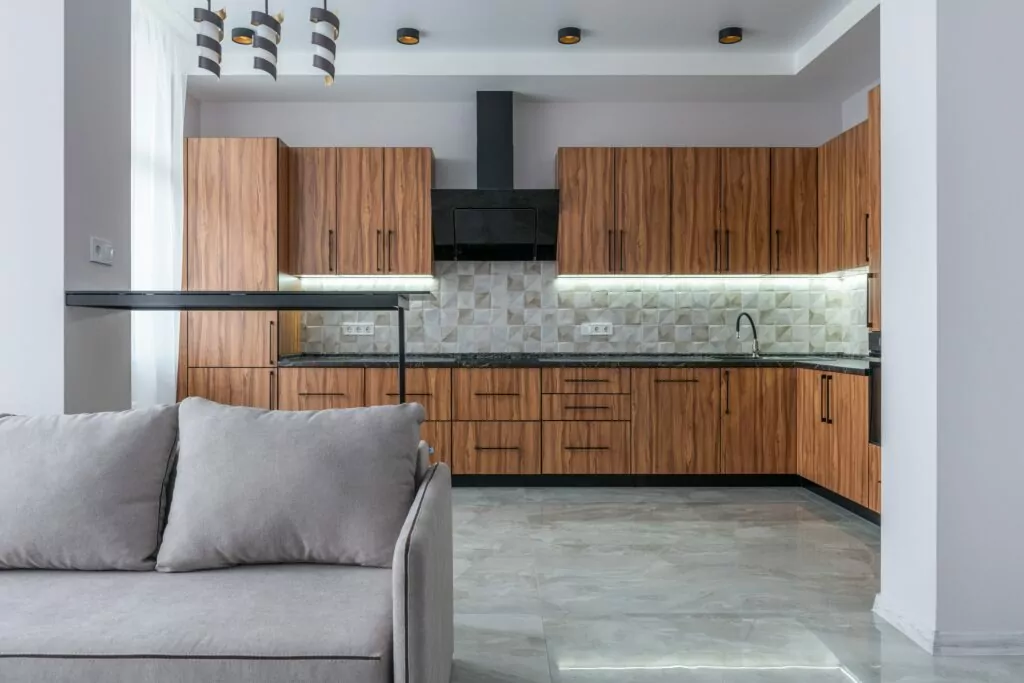 Kitchen Cabinet Trends 2021
If you wish to take your kitchen to a brand-new level, changing the cabinetry can do a marvelous trick. The up-and-coming kitchen cabinet trends in 2021 that seem to last the whole decade include:
Blues. Neutral colors such as white or gray have always been "a safe" option for kitchens. But blue colors have become taking over the designer world, too. Rich blue can be a vibrant color that grabs attention, while lighter overtones can serve as the background for other colors that take the center stage in the kitchen.
Color blocking. Two-tone cabinets are an increasingly popular design idea for kitchens. Designers choose two different colors and block them together to produce an impressive aesthetics of the cabinetry. For example, darker colors on the base and lighter paints on top make a heady combination of style.
Contrasts. Opposites do attract, and as for kitchen cabinets, you can choose any color and then oppose it to the hardware that will surround the cabinetry. Silver or gold metallic surfaces look exceedingly stylish against darkish matte cabinets. Or dark bronze hardware makes a stunning tandem with white or gray cabinets.
Floor-to-ceiling. Maximizing the kitchen space is a growing fad, loved by both designers and homeowners. Cabinets that go all the way from the floor or backsplash to the ceiling provide enough storage while also making the kitchen look more uniform and consistent.
Natural wood. Clean, natural wood on the floors, cabinets, or furniture exudes warmth and sumptuousness, making the entire space shine.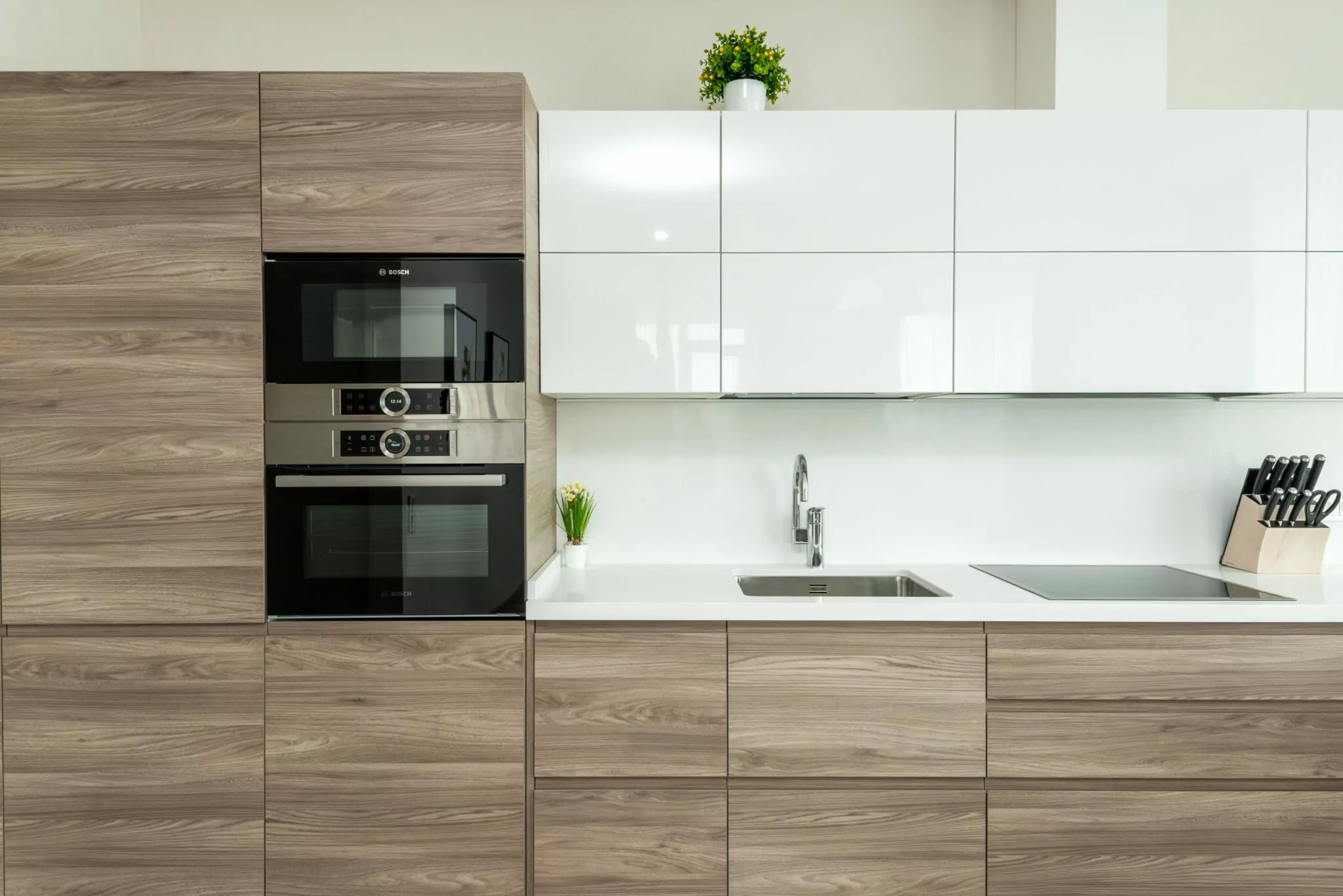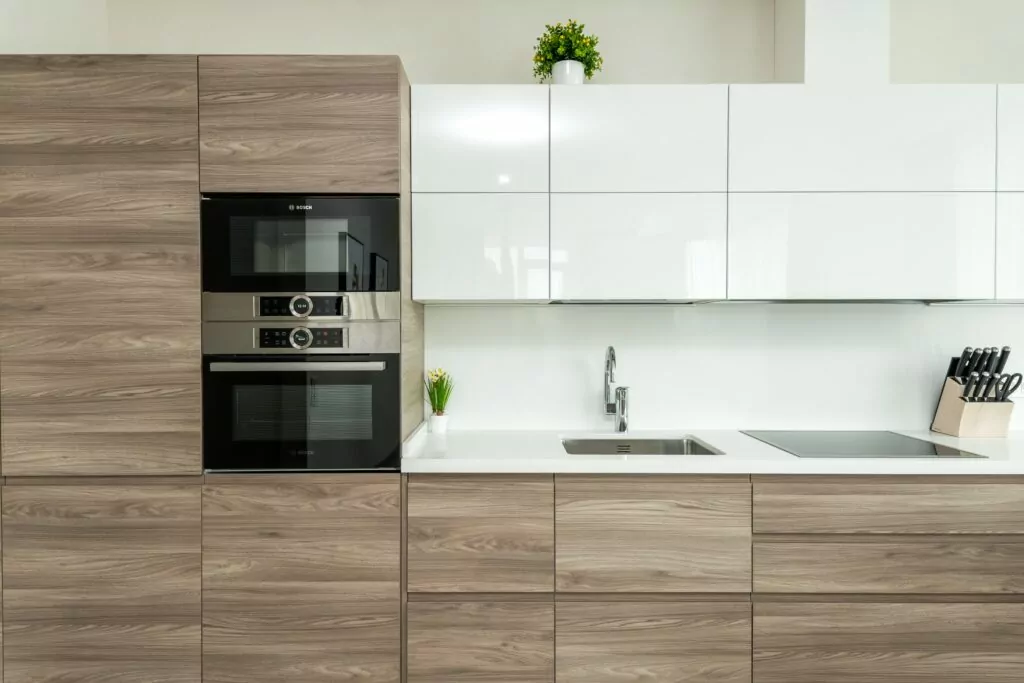 Revitalizing a kitchen can be a hard project that can turn into an ongoing theater of absurd without professional help. When you decide to remodel your kitchen, you essentially put your hard-earned dollars at stake.
If you want to reap the maximum return from your investments and obtain a kitchen that is both stylish and functional, contact Groysman Construction. As a leading home remodel contractor in San Diego, California, we are aware of all the trends in kitchen renovation art. We have both experience and craftsmanship to implement these ideas to your project, helping you achieve the kitchen of your dream.