Unlike kitchens and living areas that usually host family gatherings and amicable bull sessions, bathrooms are not heavily used places. But this doesn't mean that these sanitary rooms must not be glamorous and up to the knocker. We at Groysman Construction believe that bathrooms are as important as any other part of a home, and they do deserve the best treatment and decoration.
So, if you are planning to spruce up yours at the cusp of 2021 and 2022, we've got you prepared. We compiled a list of the most interesting bathrooms ideas and trends that will rule the roost in the upcoming year. Let this inspire you, so you won't go wrong with your bathroom design.
The Abundance of Natural Greenery
A bathroom is a space where you expect to unwind and relax while dipping into the pleasant water. By adopting a biophilic approach and decorating your bathroom with a range of natural elements such as houseplants, flowers, and pampas grass, you can create a soothing spa effect to bask in while showering or bathing.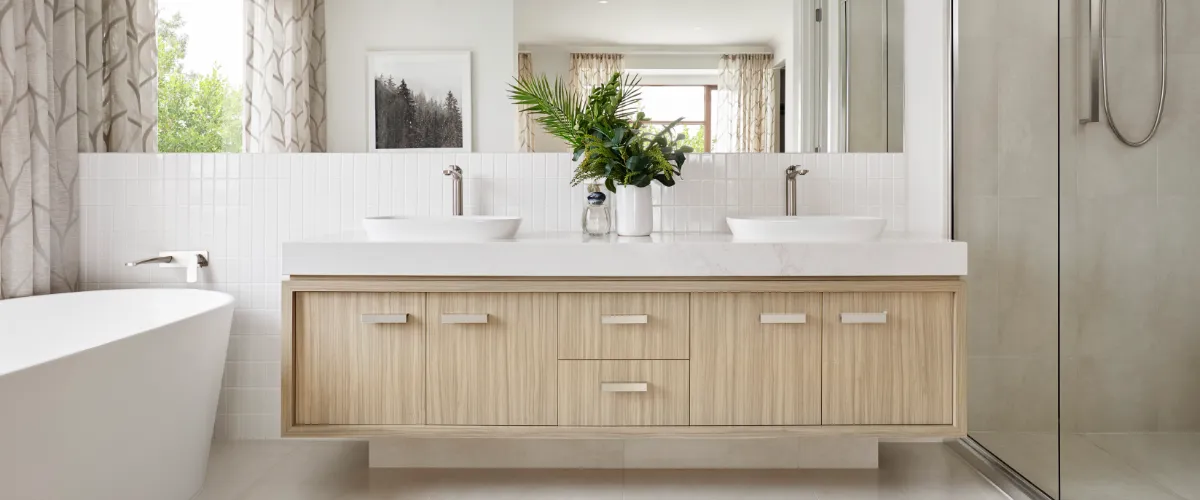 The global epidemic and general lockdown restrictions resulted in the fact that people began to spend more time at home. Striving to combat stress and anxiety, people want to feel connected with nature and be able to admire it even when within the confines of four walls.
An ability to retreat in a relaxing space that is stylishly decorated with plants and flowers can make you feel happy and carefree. Touches of nature are often used to adorn interiors. Not only can plants elevate the aesthetics of any space, but they also significantly improve the air quality in the home.
Spa-Like Feel and Look
Modern homes and apartments have seen a significant surge in the selection of luxury items and accessories for bathrooms. Homeowners try to create a spa-like ambiance that would provide much-needed relaxation for both the body and mind. One of the ways to ensure that the bathroom is calming and soothing is outfitting the space with specialty features. A spa-like retreat is a trend that dominates in 2021 and is most likely to continue in 2022.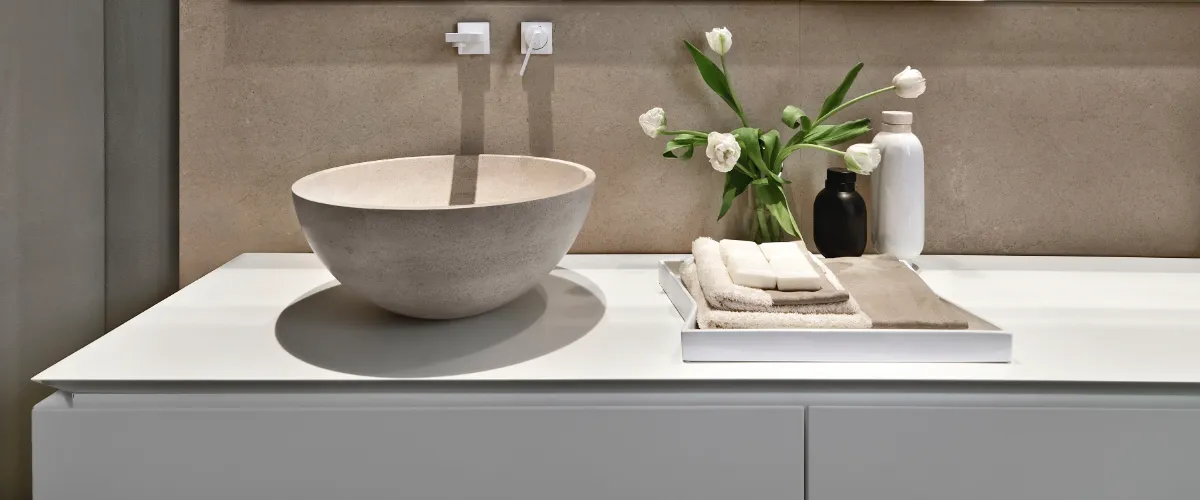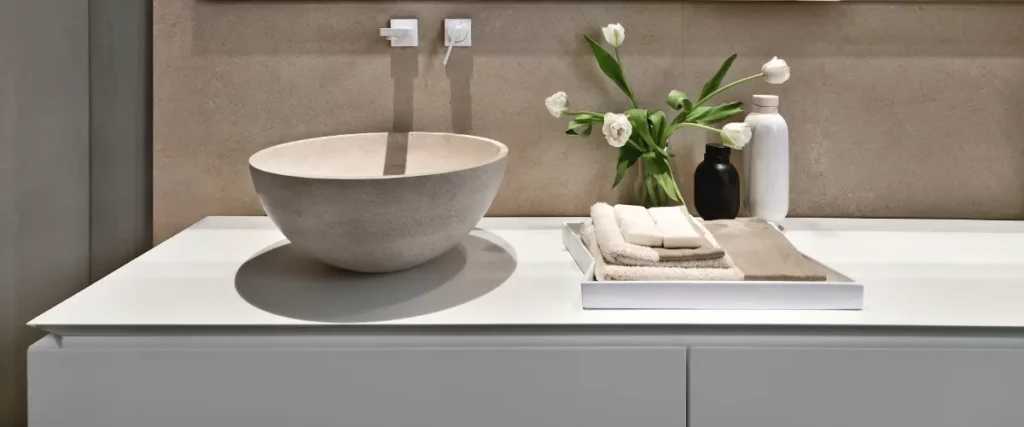 Consider luxurious finishes like tiled shower pans with whimsical mosaic tiles, European-style shower doors with thicker glass, gold, bronze, or nickel hardware, and elegant granite or quartz countertops paired with trendy under-mount sinks. A bathtub caddy, unusual artworks, and stylish light dimmers also bring serious spa vibes.
Nothing spoils the spa experience like the display of cluttered toiletries and a roll of toilet paper. Think of getting some closed-off storage to conceal anything that isn't aesthetically appealing. Consider embellishing open shelves with art, candles, and other decorative miscellanies to help you immerse yourself in a Zen-style space.
Standout Benches and Stools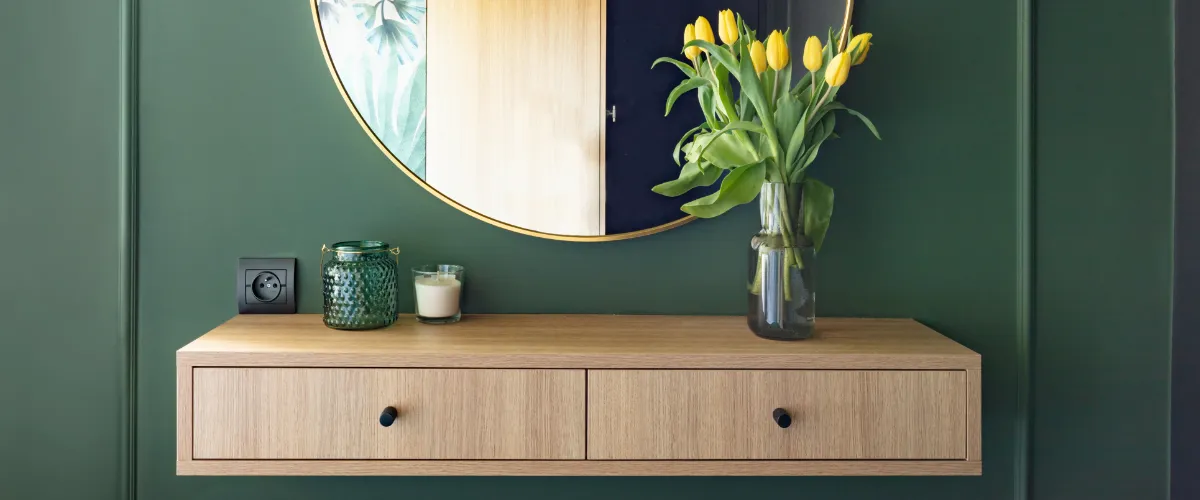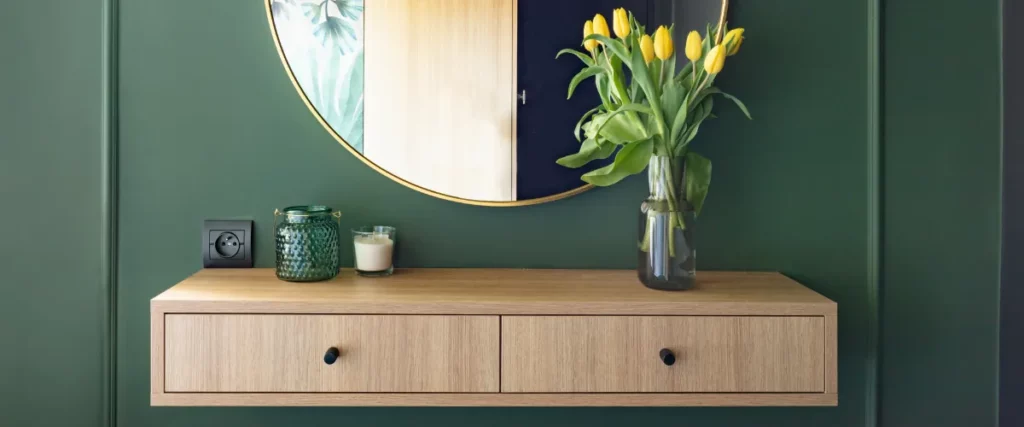 We at Groysman Construction predict that makeup benches and vanity tables will become favorite bathroom accessories in 2022. Homeowners always try to bring an extra layer of sophisticated luxury to a bathroom design, and delicious chairs, stools, benches, and vanities can do the trick.
Extraordinary Murals
While a total-white look is a timeless classic for bathrooms, many homebuyers eagerly shift away from this tradition for a more contemporary feel. Modern bathrooms are becoming more confident to be busy and bolder on the walls, making dramatic statements of fashion. Colors, intricate murals, and even graffiti are added to bathrooms and powder rooms creating utterly personalized and unrepeatable spa havens to luxuriate and appreciate every day.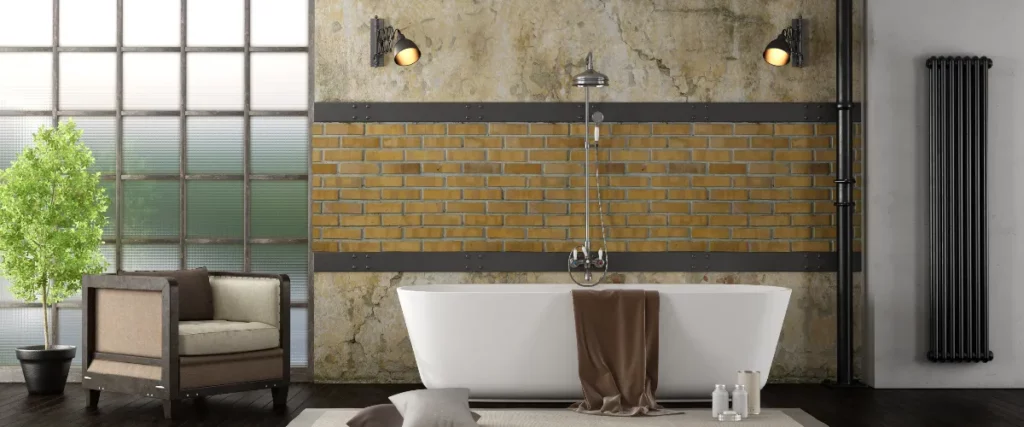 Exquisite Marble
The return to marble will be a feature of all 2022 bathroom materials trends. This beautiful and natural stone can add elegance and glamour to any bathroom setting. It also creates a purely unique environment as no two marble designs are ever identical. White and gray marble help to achieve a high-end luxury scheme in bathroom decor. It is possible to achieve a sense of opulence by using materials that contrast with each other to create visual and tactile texture in an area.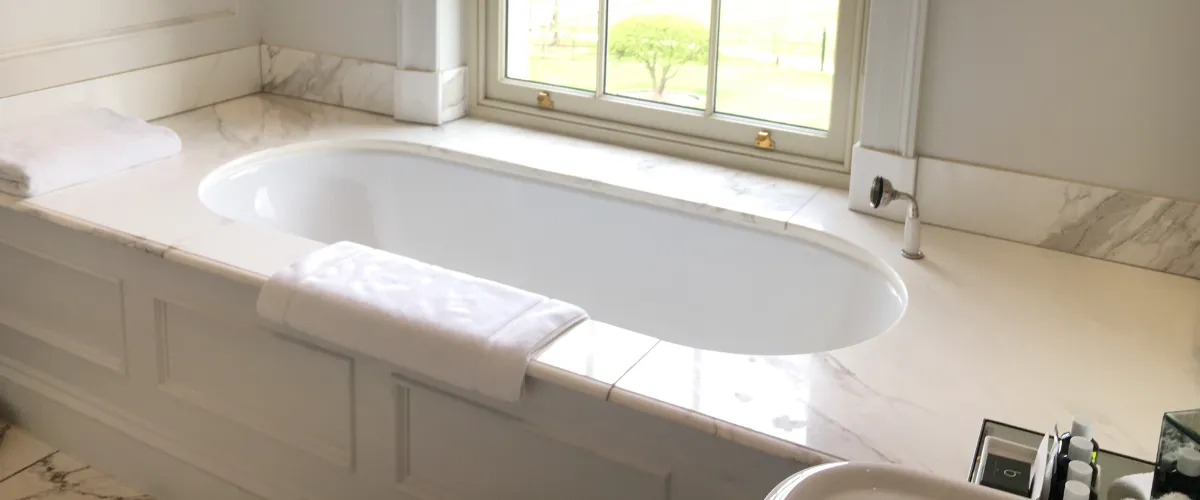 Deluxe Fixtures
Luxurious fixtures are making a comeback in 2022 bathroom remodel ideas. Shades of brass and gold will be the desired choice for sinks, faucets, tubs, toilets, and pretty everything else in vogue bathrooms. Gold, bronze, and brass plumbing will add the right amount of depth, size, and splendor to any setting.
Luxury can be bold and whimsical, or calm and restrained. Finishes play an important role in the style of the bathroom. For instance, oil-rubbed brass might look antique and rustic, while brushed nickel or shiny brass might look sleek and up-to-the-minute. But fixtures go beyond just finishes: texture, shape, and size are all major factors that express high style and your penchant for the finer things.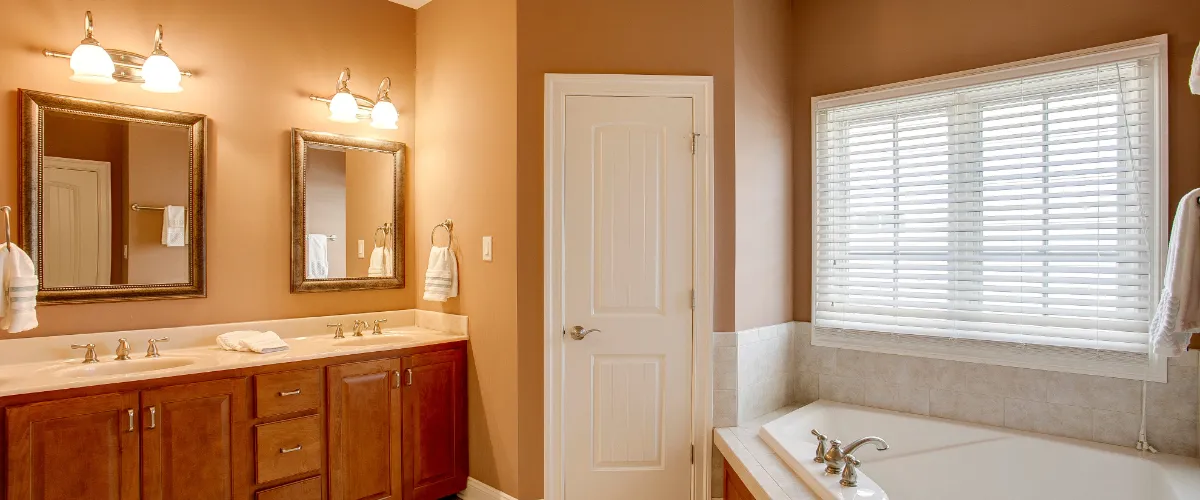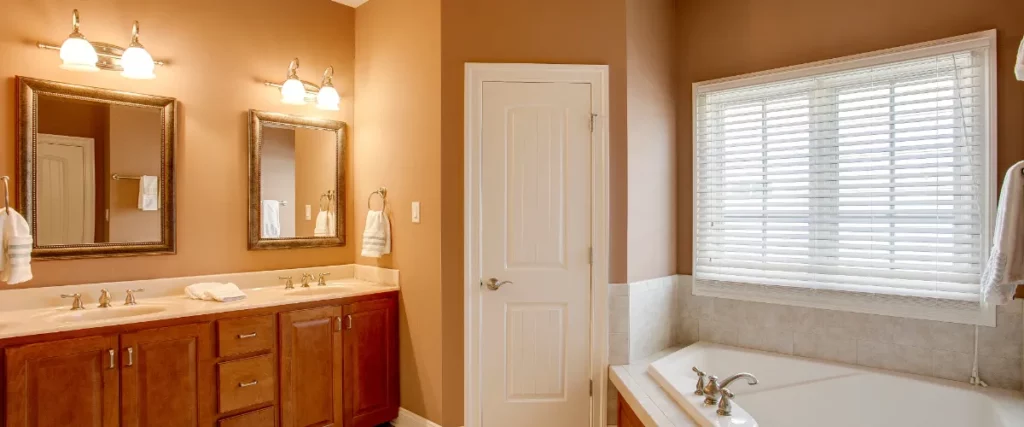 Popular materials for premium-looking sinks in 2022 include glass, concrete, stainless steel, and ceramics. Bathtub materials can include enamel, cast iron, acrylic, wood, stone, and fiberglass, while showers can be made of tempered glass, enamel, concrete, stone, and tiles. And awe-inspiring toilets are usually made of porcelain.
Mixed-and-Matched Textures
The bold combinations of colors, textures, and materials will be everyone's craze in 2022 bathroom remodel ideas. The texture is often deemed as a tactile element: something that we can touch and feel, but it can also add visual interest and balance to the interior.
Different types of textures can be incorporated to bathroom design, such as reflective, tactile, and natural textures. Using a combination of textures in the space ensures that you will fascinate anyone who enters. The texture doesn't always have to be an object. It is rather all about layering. Adding texture means incorporating different fabrics, materials, colors, and metals in space. For example, contrasting metals and woods or adding a contrast accent wall to a monochrome background are simple ways to create a textured setting.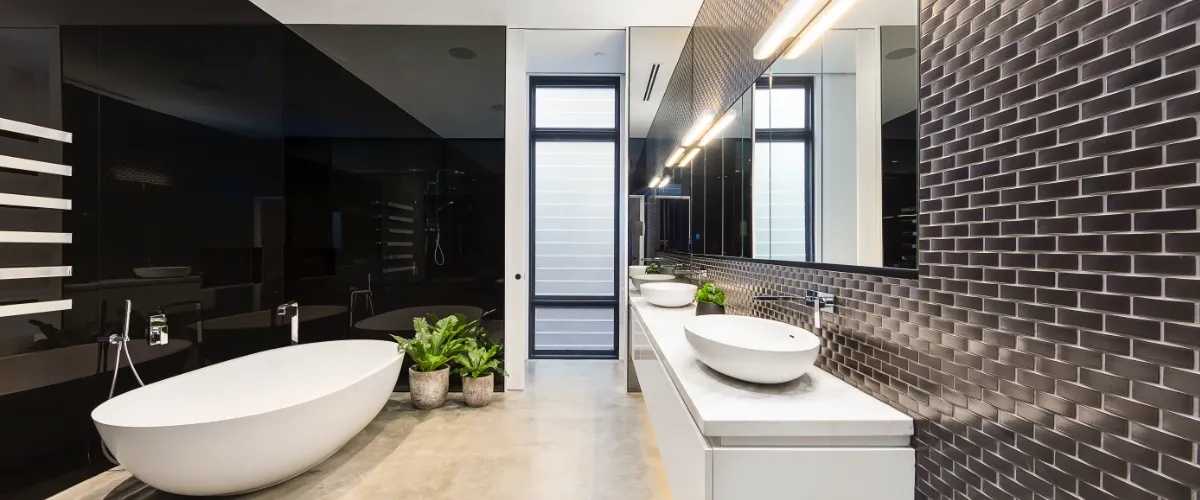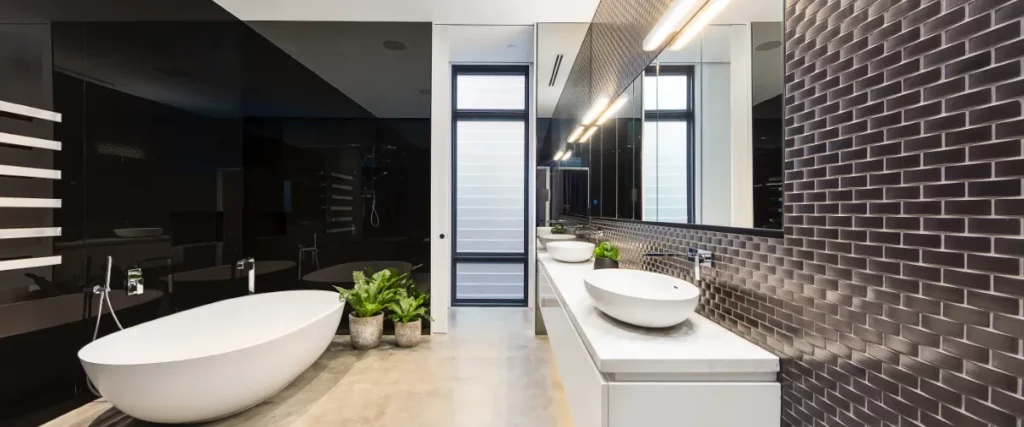 Textured walls and floors are also gaining traction. These elements can serve as the basis for the entire design scheme before installing accessories. Marble tiles, concrete floors, and wall finishes can be great starting points for applying coarser, rougher textures like wood.
As smooth, reflective materials bounce light, they can make the space appear larger and brighter. Mirrors, glossy tiles, and faucets can all make an impact in enhancing light in a room, making colors appear more intense. Alternatively, coarser textures such as unpolished stone and wood soak up light to keep the bathroom warmer and cozier.
High-Tech Bathrooms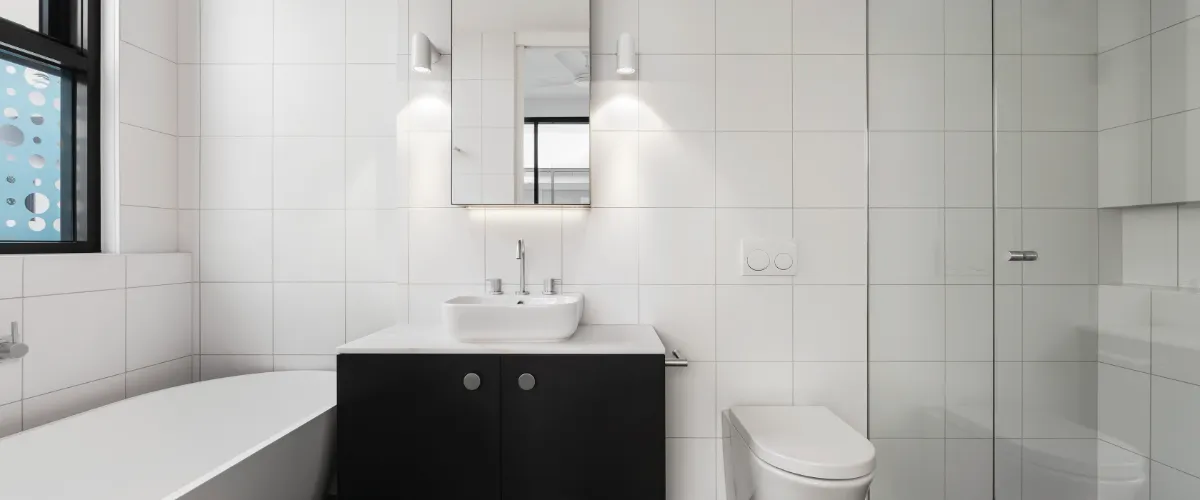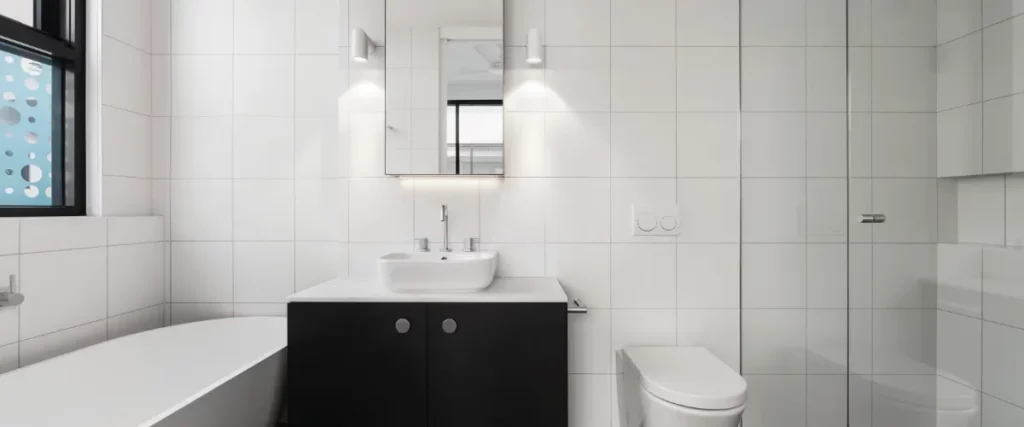 Tech-savvy homeowners would love to splash in bathrooms that are chock-full of technological bells and whistles. In 2022, remodeled bathrooms will get equipped have smart showers, mini-fridges, automatic sinks, and even automatic shower starts. Other trends to be overwhelming in 2022 include voice-activated lighting, smart temperature controls, and interactive mirrors (yes, they can talk to you). Modern bathrooms are being transformed into personalized spa retreats, and these technologies make them more relaxing and functional than ever before.
Wood Accents
Wooden surfaces and decor elements are back and trendier than ever. Available in all imaginable shades, wood can compliment any bathroom color scheme. Wood accents blend beautifully with vintage and industrial styles, so it should come as no surprise to see pops of wood scattered in a bathroom in 2022. The amazing grain of the wood, when used as a countertop or as a cabinet or storage unit, lends its unique characteristics and will last for years. Accent wooden walls, shelves, and tissue holders look attractive and undoubtedly appealing.
2022 might be the year when you plan to remodel your bathroom in San Diego, California, giving it a fresh and more personalized appearance. Whether you simply want to rejuvenate the decor or perform a thorough overhaul in your bathroom, Groysman Construction is a home renovation company you can safely trust. We know how to help you have the bathroom of your dream. Contact us today to schedule a free on-site consultation.