Fashion trends are unsteady and fickle, but this is not true for home construction and design. In the last two or three decades, home décor publications let readers admire elegant open floor plans. Unfortunately, modern design solutions seem very expensive and not always available in the market.
By hiring a professional remodeling company you can revise and improve your conventional house turning it into a gorgeous home with an open floor layout worthy of being showcased in a glossy magazine.
When you feel cramped and tight but room addition isn't an option, you can make your home more spacious by removing a wall and converting it to an open floor plan. An open floor plan might be a budget-friendly renovation option compared to room additions.
It is important to hire an experienced remodeling company to put into life your home rebranding. Let professionals look at the wall you plan to get rid of, whether it is the load-bearing one. Besides, a qualified contractor can advise on the best solution in your unique situation.
The most popular configurations for an open floor project
Architectural plans quite often kept the kitchen as a separate unit. More recently, kitchen islands have become a sought-after solution that unites a kitchen and a dining room into a common space while keeping invisible confines of a cooking area.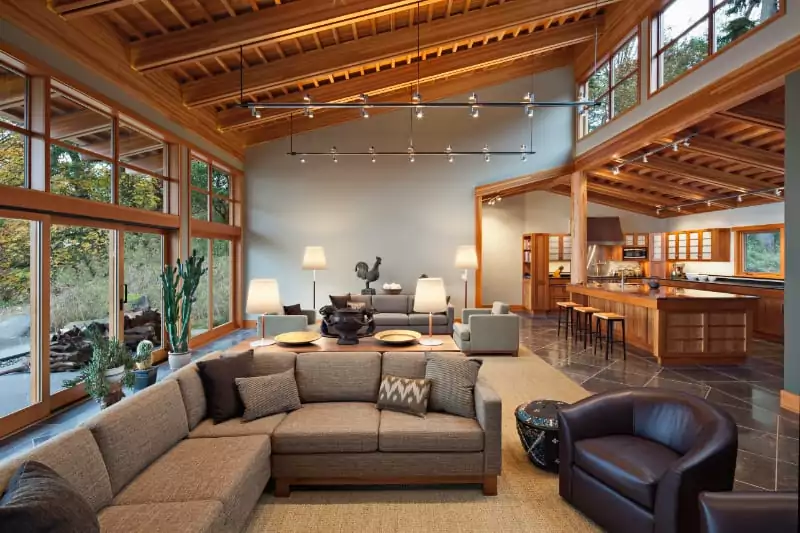 Another approach to add space to the interior design is removing a wall dividing the dining room and living room. Visually, zoning can be achieved through furnishing, paints, or raised floors to highlight different functionality of areas.
You may consider a larger shared space uniting a kitchen, dining room, and living room. Pretty often a kitchen peninsula is installed to visually separate a cooking zone, while dining and living zones can be distinguished by different wall colors and furniture.
Walls can be eliminated in other parts of your house. For instance, a library and living room can make a gorgeous shared space.
Innovative construction techniques and materials allow converting traditional houses into spacious and modern-looking homes. Multifunctional shared space can contain visual division lines and favor family communication at the same time.
Having been introduced not a long time ago, open concept designs are continuously gaining popularity. Houses with open layouts are usually valued higher compared to structured homes with closed spaces. The flexibility of a shared space improves the overall impression by creating an atmosphere of family sharing and blending together.
To decide whether an open concept is applicable to your home, you'd better confer with an experienced professional who can help you implement your open space plan or offer a workaround layout designed specifically for your home.
Yet still, not all houses can accommodate an open concept plan. You may expect your home to become roomy and cozy but can end up disappointed if you haven't thought things through in advance and weighed all pros and cons of your home renovation.
An Open Floor Plan: Pros & Cons
When you consider removing a wall, you know your home should become more spacious and multifunctional. Renovation of all types should be thoroughly planned weighing up the pros and cons. While you are pondering over remodeling and design trends, take note of the beneficial and negative impacts of an open floor plan.
Pros
Space. Removing a wall you add space making your home roomy and air-filled.
Light. Some houses are designed in a way that some rooms lack windows. Removing a wall might inject more natural light making your home not only spacious but adding natural light to previously windowless rooms.
Family communication. With no walls communication is easier — you can run a daily family discussion across an open space without any obstacles or barriers in the form of walls.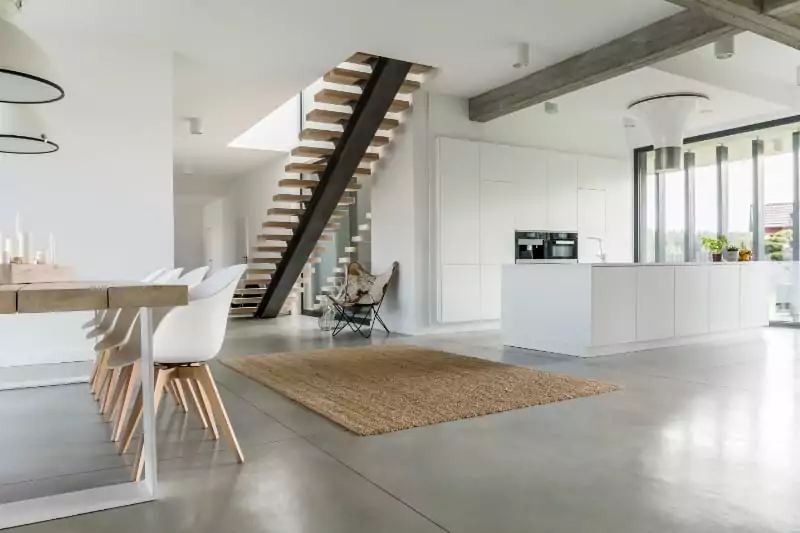 Functionality. With no partitions, you can redesign an open space from time to time by trying various furniture layouts: from a living room to an entertainment room or recreational space.
Value. The open floor design is trending. People appreciate increasingly more open spaces and functionality. An open floor plan remodel can increase the market value of your property by 5% -7%.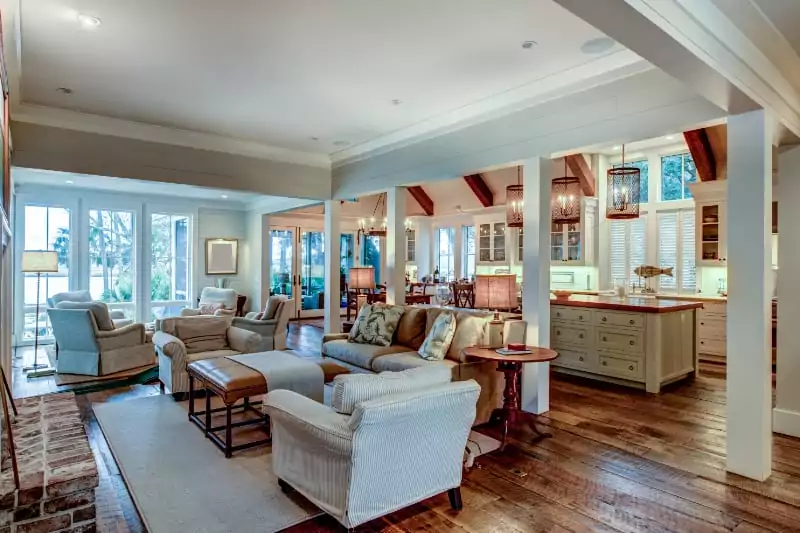 Cons
Sound. More space means more noise. Removing a wall leads to less noise control.
Higher costs. Besides expenses on the renovation itself, utility bills might be higher because heating or cooling larger space takes more energy compared to separate rooms.
Privacy. Or rather, the disadvantage of an open floor plan is the lack of privacy.
Choose a variant that will make you and your family happier, improving the quality of life. Consult Groysman Construction about the best way to remodel your home — get your free estimate and professional advice today to make your San Diego home spacious and modern.