A home is a place of comfort, warmth, and emotional support. At some point, your home might become tight, be it a required space for working from home or an increased number of family members. In many cases, buying a larger house is not an option. Luckily, you can remodel your home by adding extra rooms.
The room addition not only expands the total living space but increases the property's market value too. The main challenge of implementing your home remodel ideas into reality is to find a professional licensed team to ensure that all safety and legal issues are taken into consideration.
Types of Home Additions
Home remodeling is a relatively budget-friendly option to redesign your house and expand the living space compared to purchasing a new house.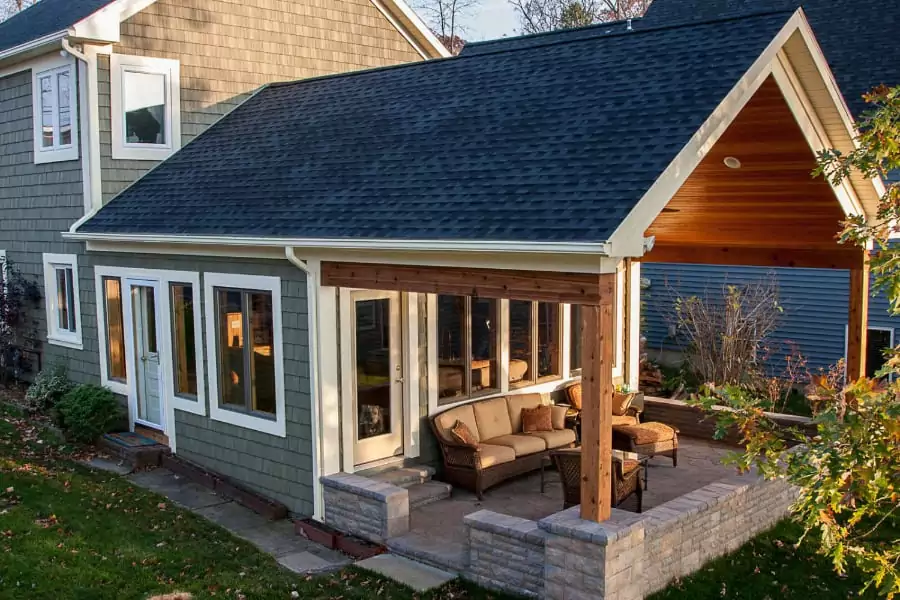 Most home additions are falling into two major types:
Vertical extensions (building up). You can add a room or an entire second story to your house. A professional contractor will check all the legal restrictions and requirements for home renovation because some cities limit the number of stories or maximum height of houses.
Horizontal extensions (building out). Typically, building out means adding a new room or terrace on the ground level. In this case, some space will be taken from your yard and added to the exterior living space (patio, deck, pergola, or gazebo).
Room Additions: Restrictions
Some states and local authorities set restrictions on maximum house height and allowed reconstruction of the property. Before hiring contractors, you should check the existing regulations in your area and remodel your house in compliance with them.
In fact, reputable remodeling companies will not begin working on a project before checking for development restrictions.
Home Remodeling: Aspects to Consider
Once you have decided on home renovation and room additions, your ideas need to take shape and crystallize. The factors listed below should help you to make the right decision.
Why do you need additional space? Whether you expect a new family member, need an extra multifunctional living space, require a home office, need to remodel an old-style kitchen and dining area, or dream about additional external space, determine the function of the addition you need. Based on the room function you can decide on building up or out.
Consider your home and backyard dimensions. Every so often, people have to cut back or change their renovation plans due to the existing foundation of the house and limited external space.
Check thoroughly (or entrust a contractor to do a task) the existing local restrictions on house development.
Think about blending a new addition into your house style and design. No one wants to expand a house so that an extra room will look like an alien shelter. If you want to add an entire story, consider the functionality of all interior rooms, for example, bathrooms being near bedrooms, and a new staircase leading to the existing living room.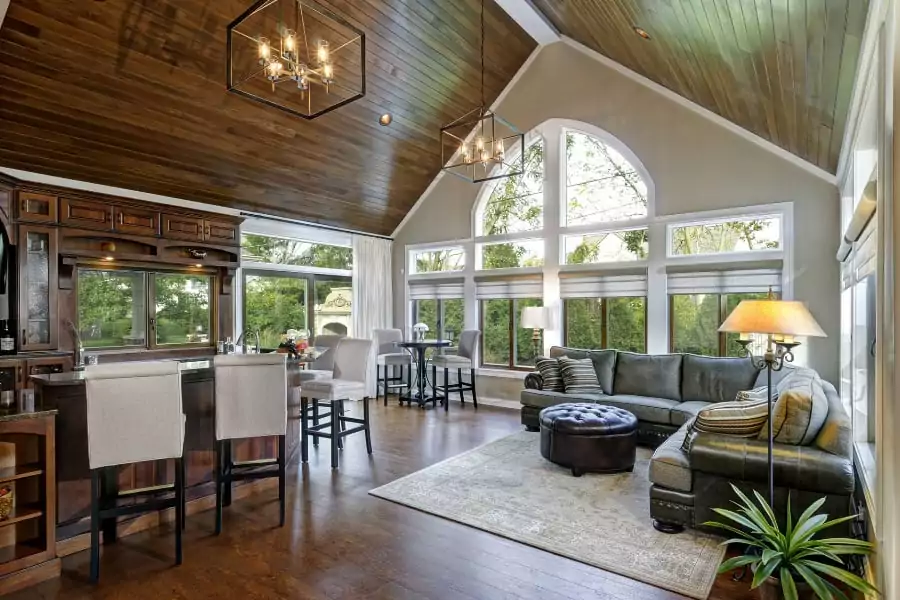 Full-service remodeling company. Home renovation is a stressful step, so the least thing you need is to be torn between several companies executing different types of work. Professional remodeling companies take care of every step of remodeling and take over the responsibility to bring your dream design to life.
Home Remodeling: Costs
When it comes to costs, you need to consider not only the costs of room addition but all potential home changes required to make the addition seamless and match with the rest of your house. This means doors, windows, floor cover, finishes, or roof cover.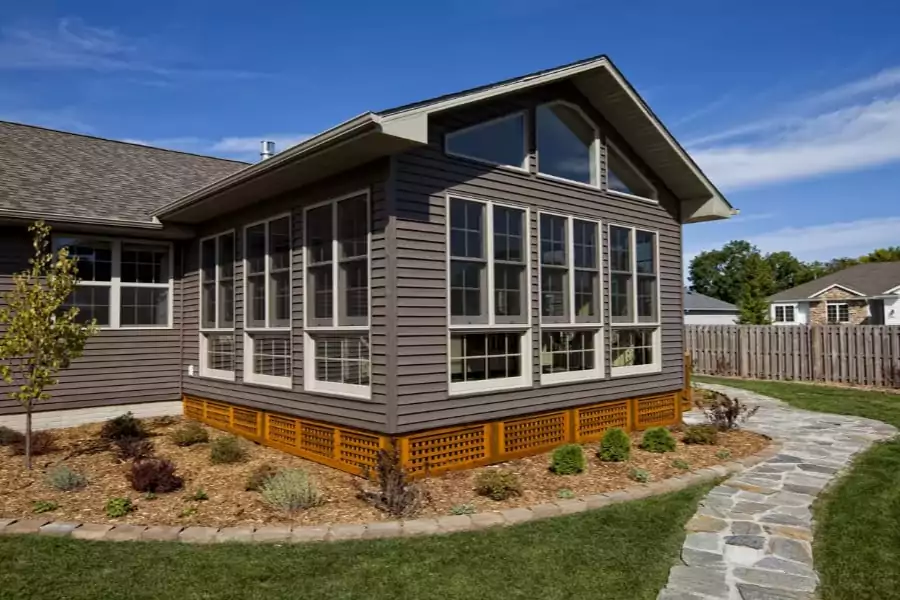 Note that home additions upwards are usually more expensive than horizontal extensions. Adding a level to a house involves mounts, stairs, and adjustments to existing downstairs premises. Some resources mention that the average cost of room additions in San Diego is about $350-$500 per square foot.
While reconstruction is a bit costly, it will increase the home value, if done right. Increased footage of the house is one of the key factors influencing the market price of the property. Besides making your home more spacious and comfortable, your investments in remodeling and room additions will have significant returns when you decide to move out.
Advantages of Home Remodeling
The increased square area of living space.
Expanded home with no need to move to another house. Room addition costs are way lower than costs associated with relocation, not to mention all the hassle of moving to a new house.
Increased home value. It is simple: "increased square footage=increased home value".
Custom-tailored space. Home remodeling allows changing your house to match your specific requirements and personalizing the space. Layout, design, and materials — in cooperation with a remodeling company you can develop a tight-knit renovation plan that will fit your budget.
Based in San Diego, Groysman Construction's professional team can put into life your ideas of remodeling a house, be it a new story, new terrace, kitchen, or bedroom. Get a free estimation and transform your home.