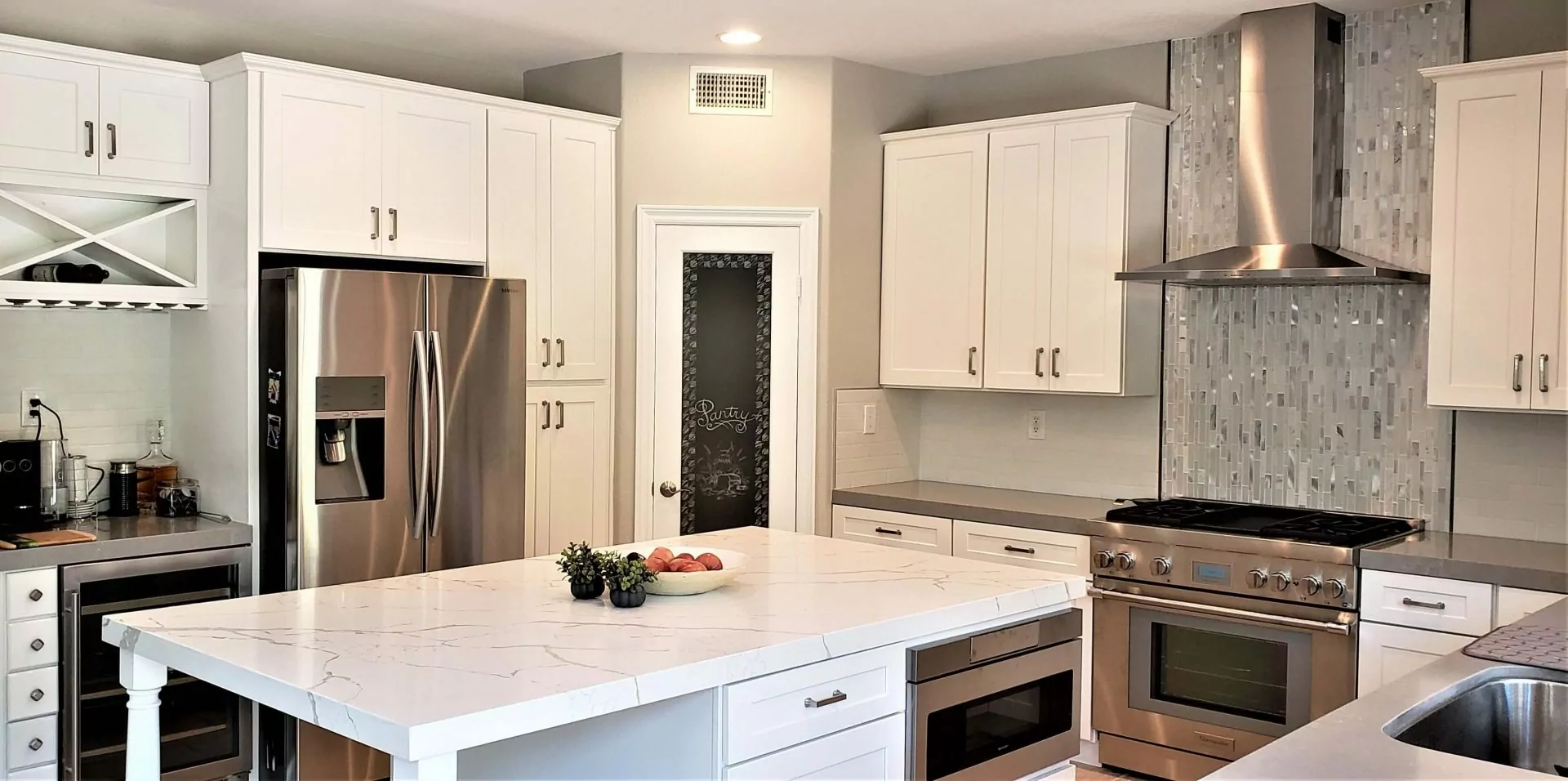 SAN DIEGO KITCHEN REMODELING THAT TRANSLATES YOUR BEST VISION TO REALITY
We all love cute and functional things, and when it comes to kitchen improvement, you undoubtedly expect the project to be nothing short of WOW. A kitchen is a place where you spend a good share of your day, and, surely, this room must be inspiring yet, top-performing and carved from your cherished reverie. You will hardly want such a complex and responsible project to be performed by a newbie dilettante or an unconcerned contractor that is not conscious of client happiness.
Groysman Construction is a well-established kitchen remodeling contractor in San Diego who has been in the home renovation business for over thirty years and guarantees professional and ultimate workmanship throughout the whole kitchen renovation process.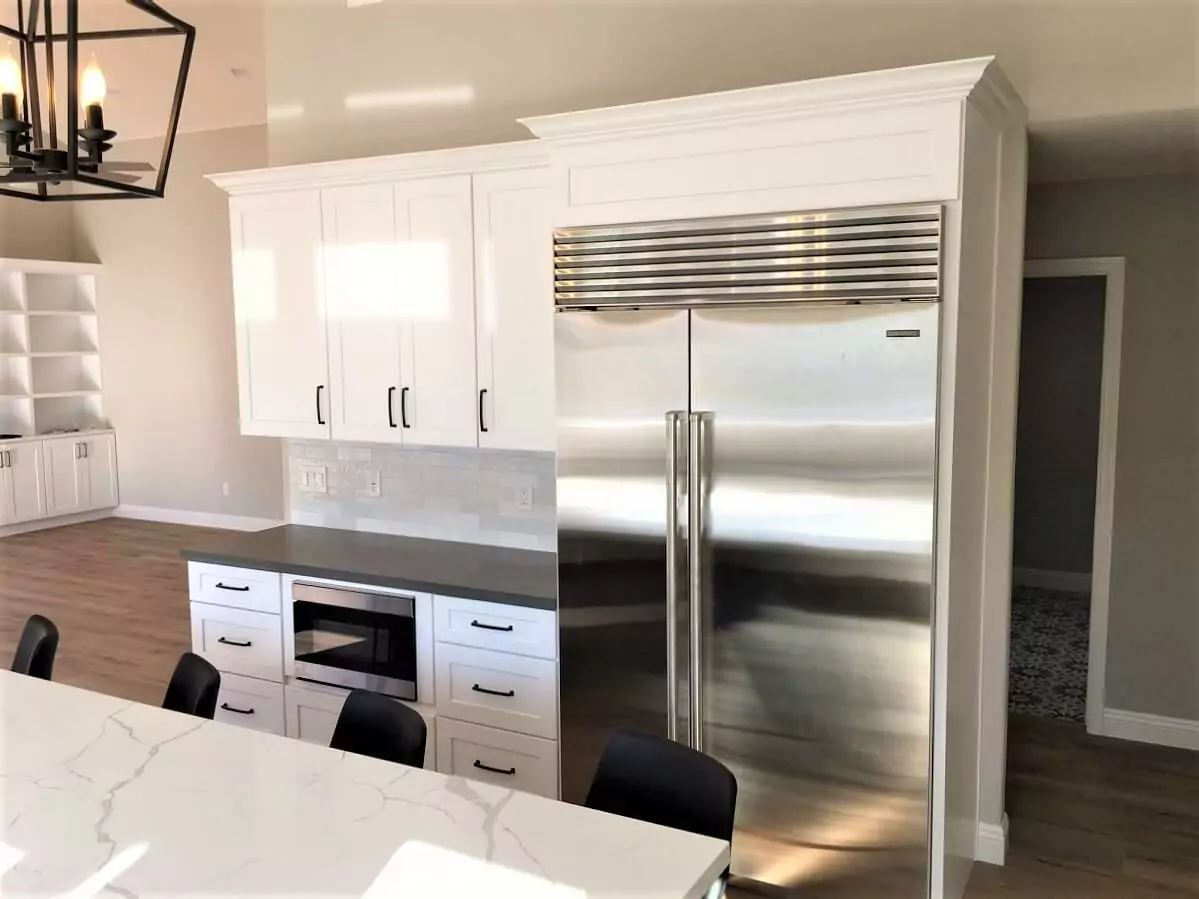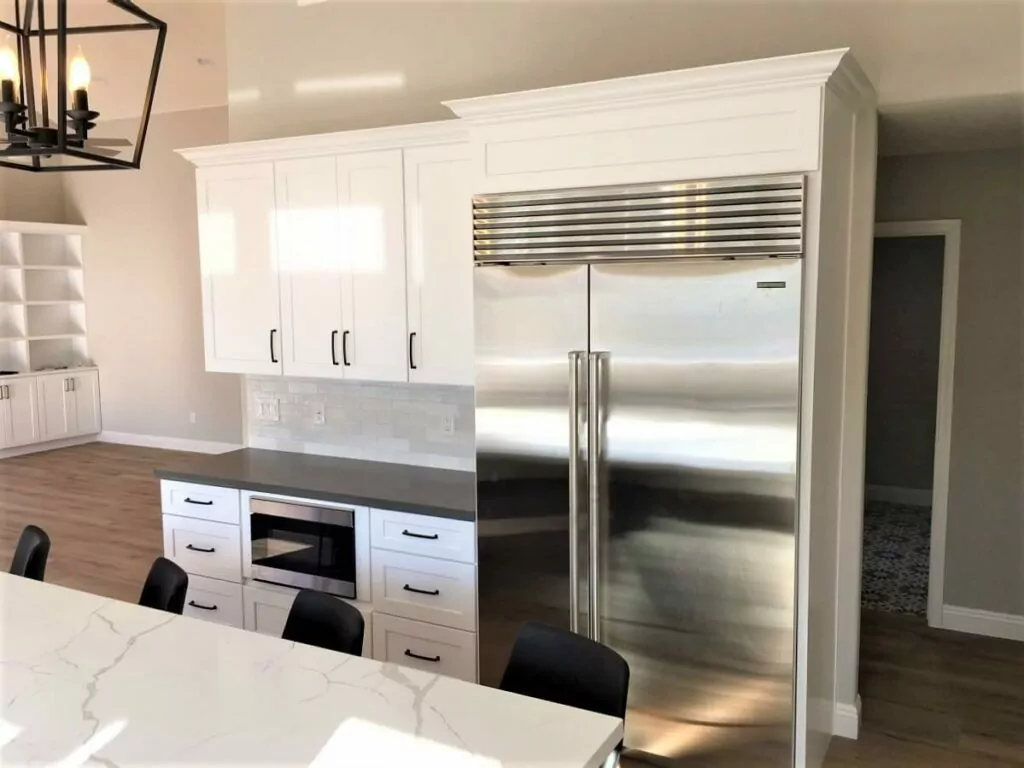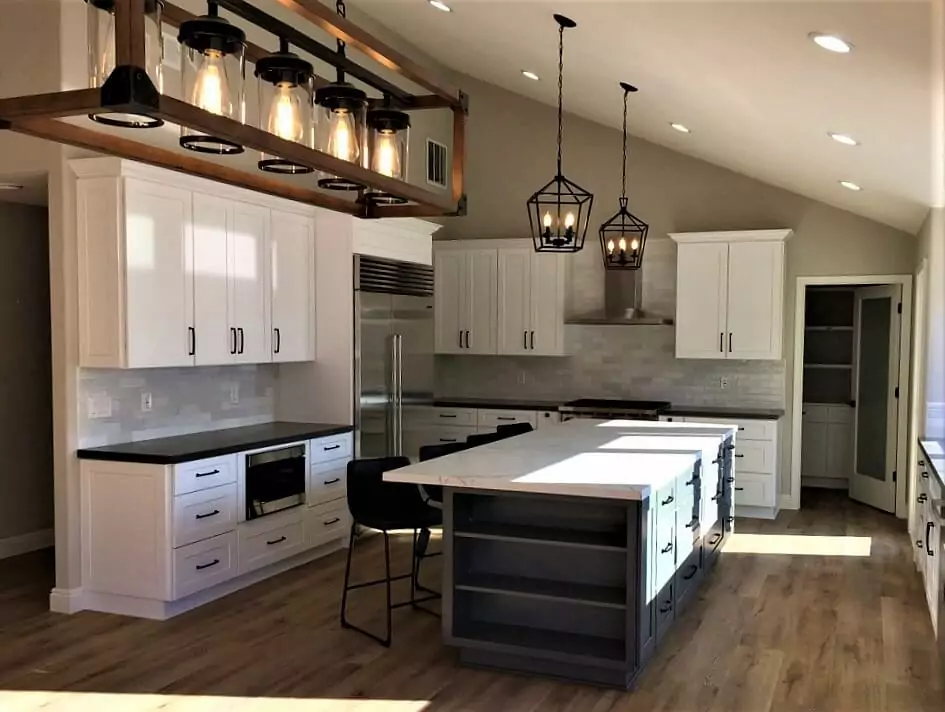 MOST DESIRABLE KITCHEN RENOVATION ACROSS SAN DIEGO COUNTY
Our main specialization and true passion is the design, supply, and installation of bespoke, gorgeous, high-end kitchens in San Diego County and nearby communities. Carmel Valley, Encinitas, Del Mar, Rancho Santa Fe, Solana Beach, Carlsbad – wherever you reside, our superlative kitchen remodeling services cover all regions of large San Diego County, and you can safely rely on Groysman Construction to handle a stunning kitchen improvement project for you.
As a comprehensive, turnkey kitchen remodel contractor, our specialists also render a full scope of associated services including electrical, HVAC, plumbing, and construction works to make sure your updated kitchen meets the definition of perfection and functionality.
As befits a true kitchen remodeling company, we also provide sophisticated whole-house renovation services in San Diego that are meant to help you step up the functionality and beauty of your entire home. Our consummate team of home improvement technicians can assist you with professional room additions, second-level additions, roof lifting, exterior remodeling, deck building, and other relative services to create better housing.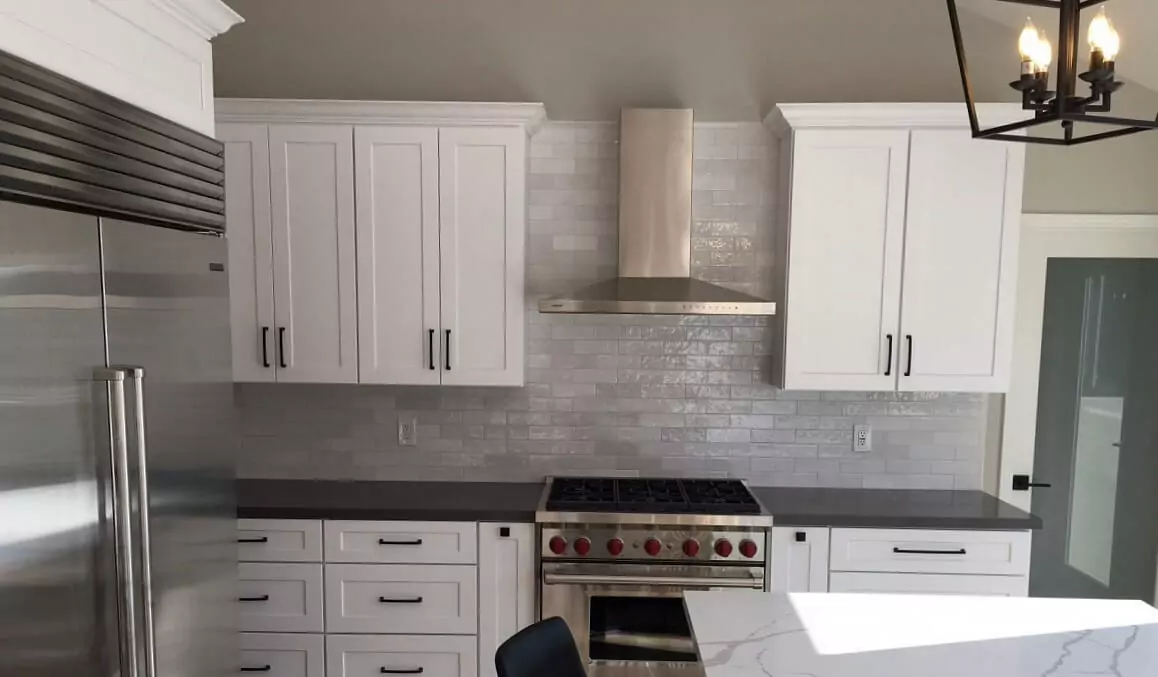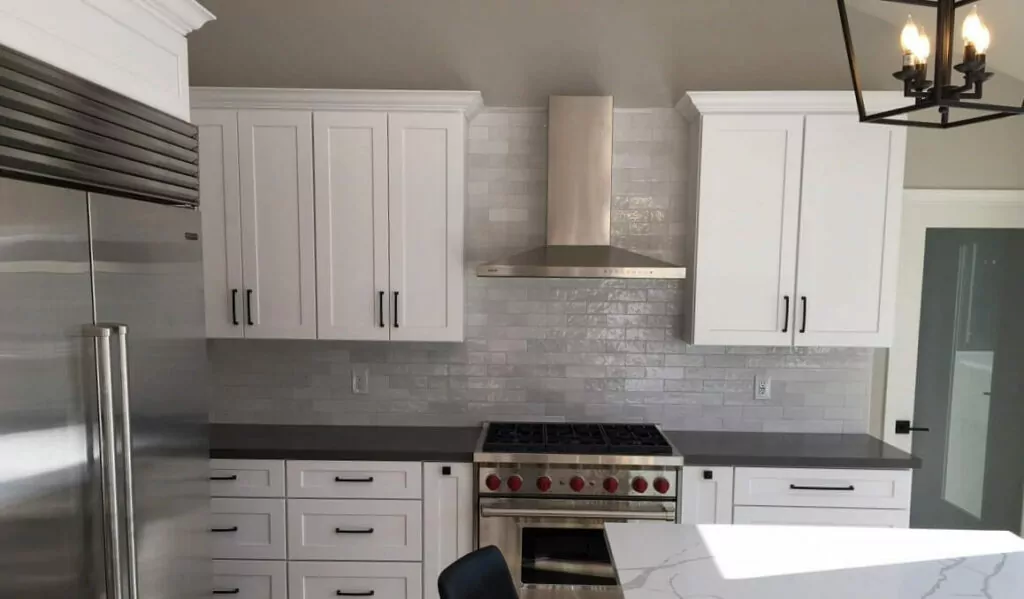 AN EXPERIENCED KITCHEN RENOVATION CONTRACTOR IN SAN DIEGO
We exclude any delays from the process by supplying and installing every element and every system in your fabulous new kitchen. From flooring to tiling, from lighting to plumbing, from countertops to customized cabinetry, and from appliance selection and decoration, we can renovate your kitchen from top to bottom according to your exquisite requirements and to your utmost satisfaction. When the overhaul is finished, our quality assurance manager will check kitchen installations to ensure none of the building codes is violated and everything meets California home safety standards.
As well-seasoned kitchen remodelers in San Diego, we realize that a kitchen is not merely a space to prepare meals and wash dirty dishes. Indeed, it is the soul of your dwelling where your loved ones come for precious moments of togetherness. At Groysman Construction Remodeling Company, our talented, experienced specialists work scrupulously and dedicatedly to ensure your kitchen provides that very ambience for happy family gatherings.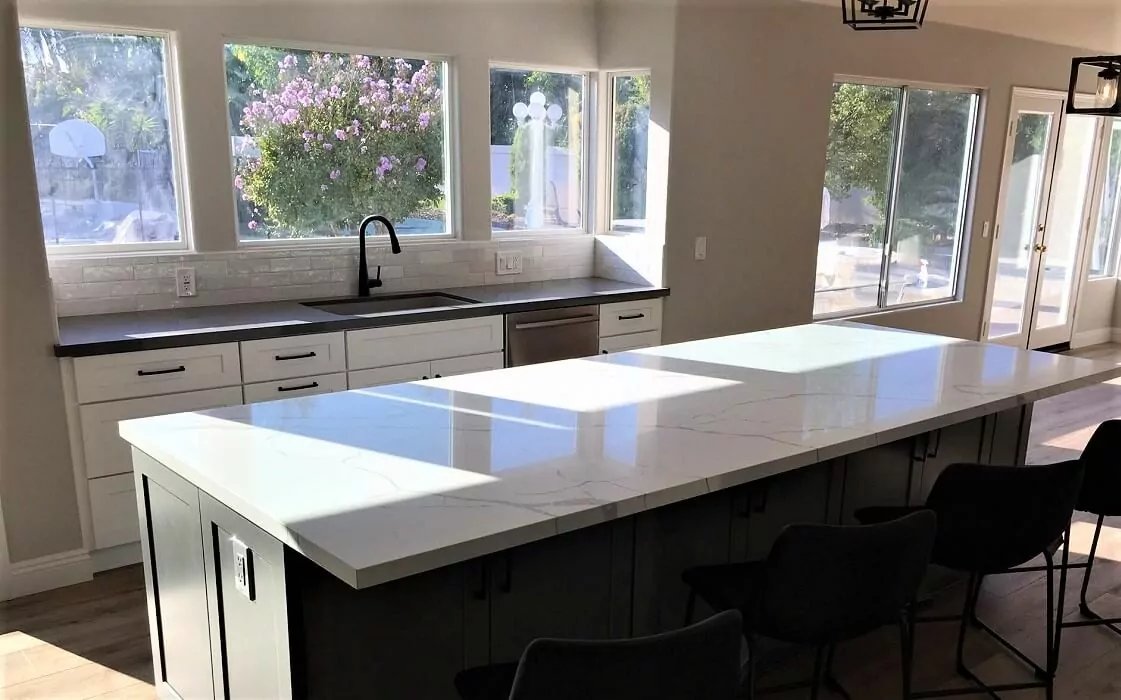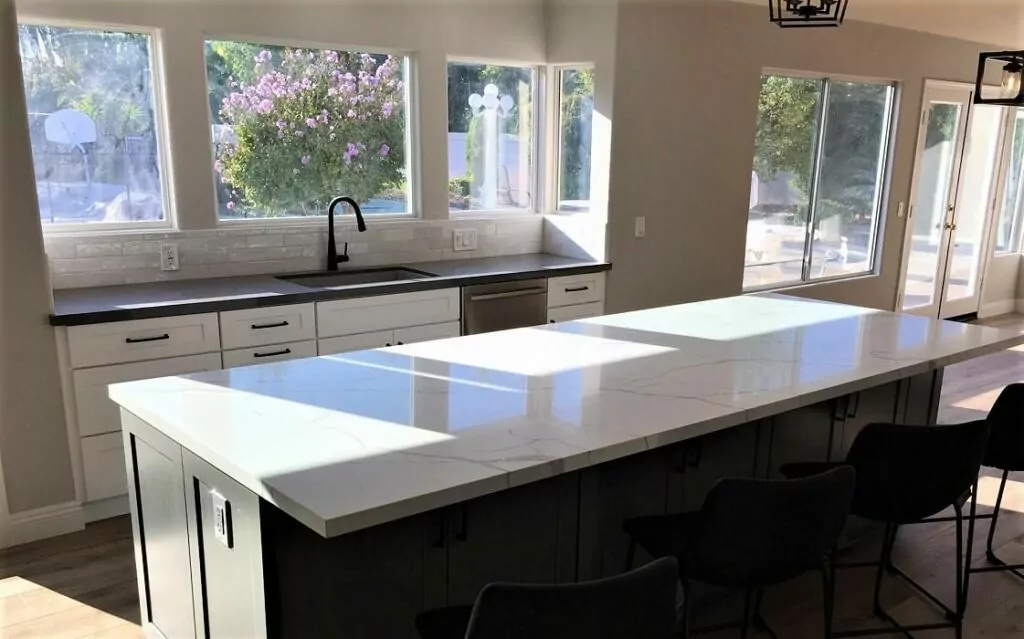 Totally client-focused, we offer custom kitchen design services aimed at bringing your best vision to life. With us, you will be able to enjoy the type and style of kitchen you have always dreamed of. You share your ideas with us – we leverage our vast experience and prowess to implement your concept. With your preferences in mind, we would eagerly consult and advise you to help you make the right decisions when you have to do with choosing the layout, style, functionality, and overall appearance of your rejuvenated kitchen.
The commitment, craftsmanship, and penchant for the excellence of our team guarantee that your kitchen renovation project will meet your expectations, no matter how elevated they are. As the most trusted local kitchen remodeling firm in San Diego, we do our utmost to help translate your renovation ideas to life.
Whether you would like to extend the boundaries of your current kitchen, switch to a different style, enhance its functionality and convenience, include the trendiest kitchen units, or any mixture of the above, experts at Groysman Construction know all ins and outs of the kitchen renovation process.
YOUR KITCHEN REQUIRES A SURE-HANDED APPROACH
To avoid any frustrations and pity discoveries at the close of your kitchen remodeling, the whole project shall be handled by a fully qualified and highly proficient home renovation team, like Groysman Construction. With long years of experience under our belt, we work hard to ensure every aspect of your newly overhauled kitchen in San Diego is performed with bravura and minimum inconvenience to family members.
We produce as little fuss as possible when remodeling your kitchen paying elevated attention to every detail of the process. We also make sure everything works as needed, and all the space around is clean and neat when we finish. Going to any lengths, we will masterfully reshape your kitchen, so you call it a dream.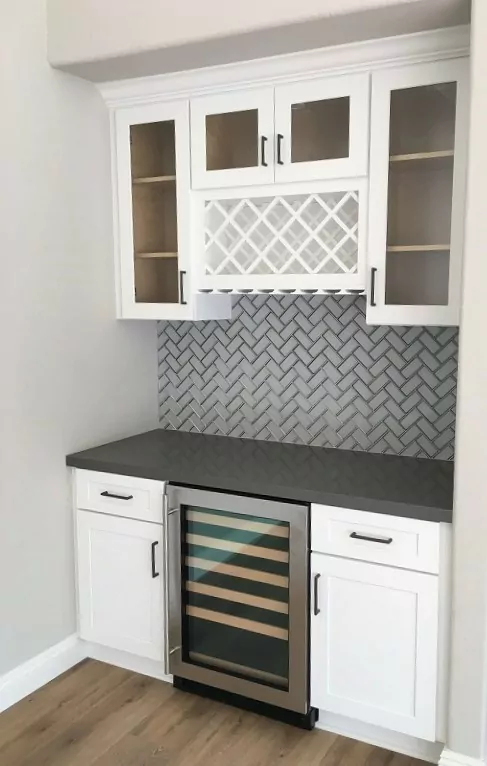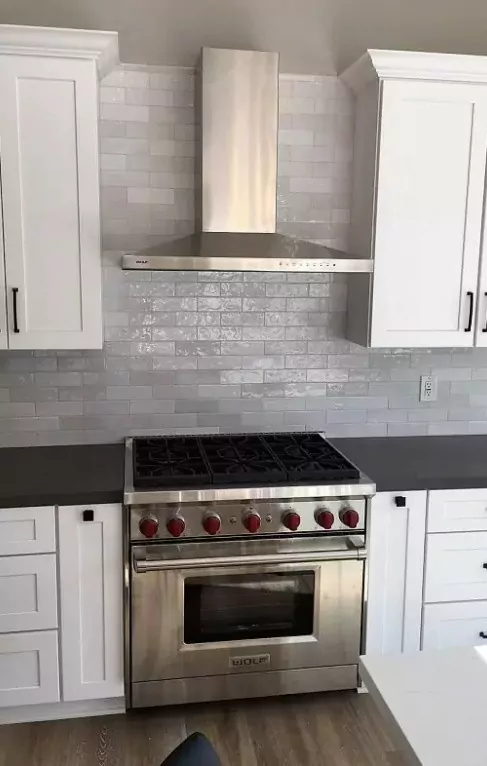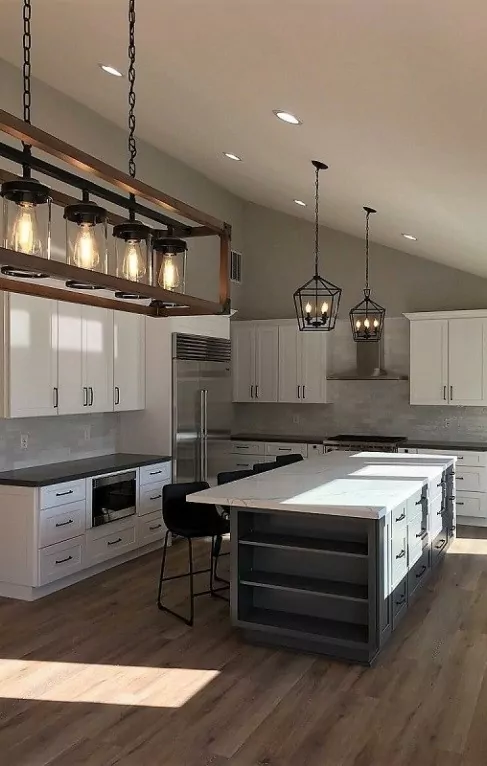 The unrivaled expertise and competence of our high-caliber specialists make Groysman Construction one of the most reputable kitchen remodeling companies in San Diego and neighboring areas. Our skillful team has the knowledge and capability to convert your obsolete kitchen to a functional and lovely room with custom solutions and top-quality design to enhance your living.
We believe that the mesmerizing, functional kitchen of your dream should not cost you a fortune. This is why we deliver unsurpassable kitchen remodeling services in San Diego at a highly competitive price, yet without compromising the quality of our work. It is time to spruce up your old kitchen! Contact Groysman.
Construction today and let accomplished field professionals work their magic on your kitchen turning it into a modern design masterpiece.
KITCHEN REMODELING COMPANY IN SAN DIEGO CA
Kitchen remodeling can completely change the look and feel of your house, as well as your cooking and dining experiences. It can inspire your family to create culinary art and gather together for meals. When you decided to remodel your whole house, start with the kitchen – and for sure you will feel the difference it makes.
Before and After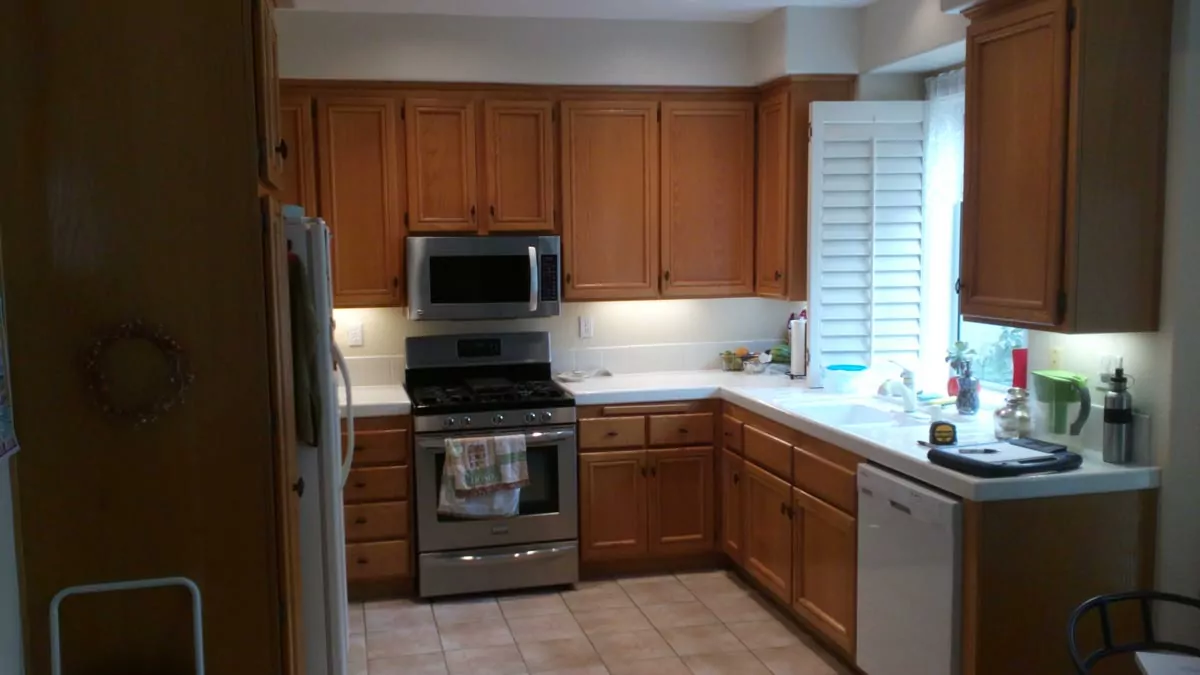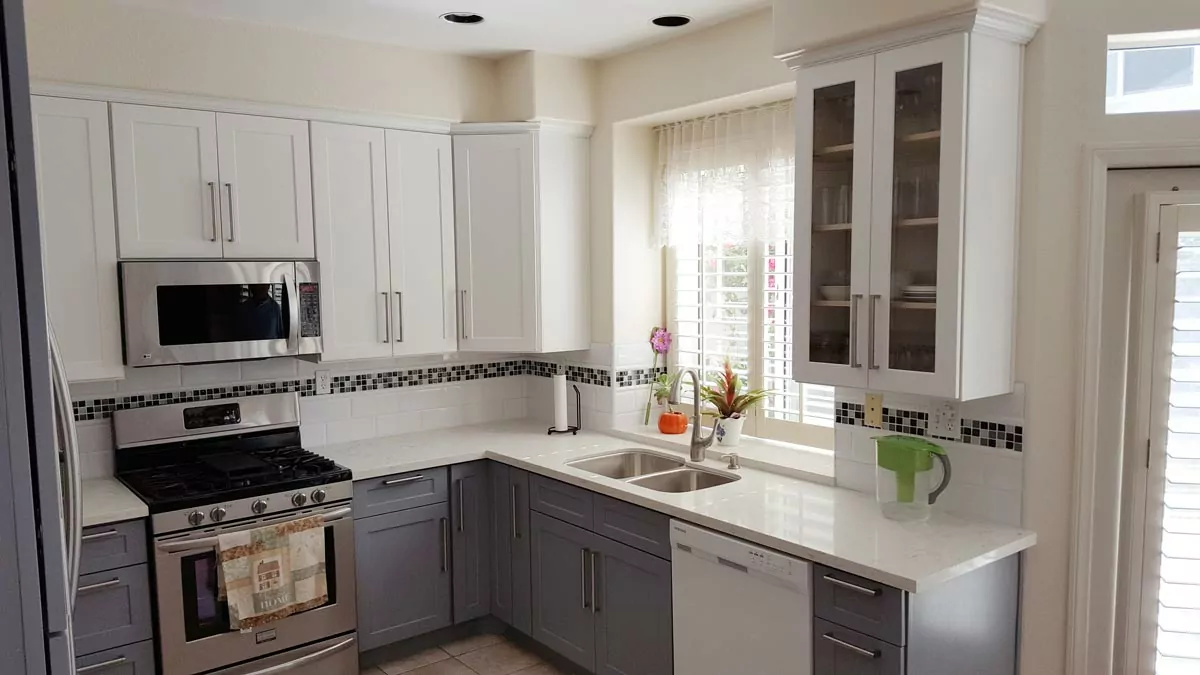 A more spacious kitchen with the great lighting available now in can really change your routine. Of course, kitchen remodeling starts with design choices, including:
the colors;
flooring and wall pattern;
flooring and wall materials;
Then you can progress into:
lighting schemes;
sink and faucet fixtures;
kitchen countertops types;
and more.
Our kitchen design and remodeling specialists use innovative software and technologies to ensure that you get the kitchen of your dreams. In developing our kitchen remodeling projects we work side by side with our clients to take all of their preferences into consideration.
A WORD FROM OUR CLIENTS:
"Lovely company!
Very happy with the work they did at my parents.
I will use them for my next project."
Our new kitchen is tremendous. It's great to walk in every day to such a beautiful kitchen and to hear the fabulous comments made by family and…
OUR LATEST PROJECTS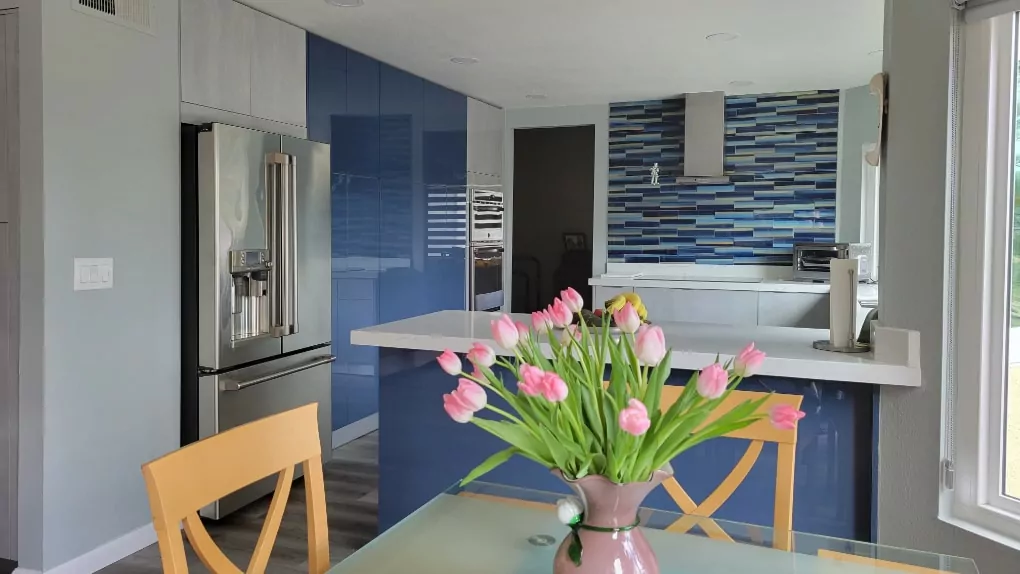 The Groysman team is proud of this kitchen remodel project: once the renovation work had been completed, the Italian kitchen turned into the star of the house. Designed with practicality in mind, cabinetry features elegant top-grade hardware, and silver appliances accomplish the look — the kitchen looks exquisite. The prominent feature of Italian kitchen design …
HOW MUCH DOES IT COST TO REMODEL A KITCHEN?
Kitchen remodel may be not only stressful but quite costly as well. Of course, everything depends on the volume of work needed and on your exact expectations. If you want only minor kitchen restyling, your spending maybe not too big. However, if you, for example, live in an old house and your kitchen hasn't seen a repair since the day of the construction, get ready to open your wallet large.
Homeowners from San Diego should keep in mind that kitchen remodeling cost is much higher in this area than the average cost of kitchen remodel in other parts of the USA. According to the statistics, remodeling services here are 21% more expensive than USA average wages. And the materials are about 7% more expensive. The average cost of kitchen remodel depends greatly on the selected materials and their quality. The other components of the cost of kitchen remodel are labor and delivery cost.
Let's consider the cost of a kitchen remodel and the approximate price for its elements.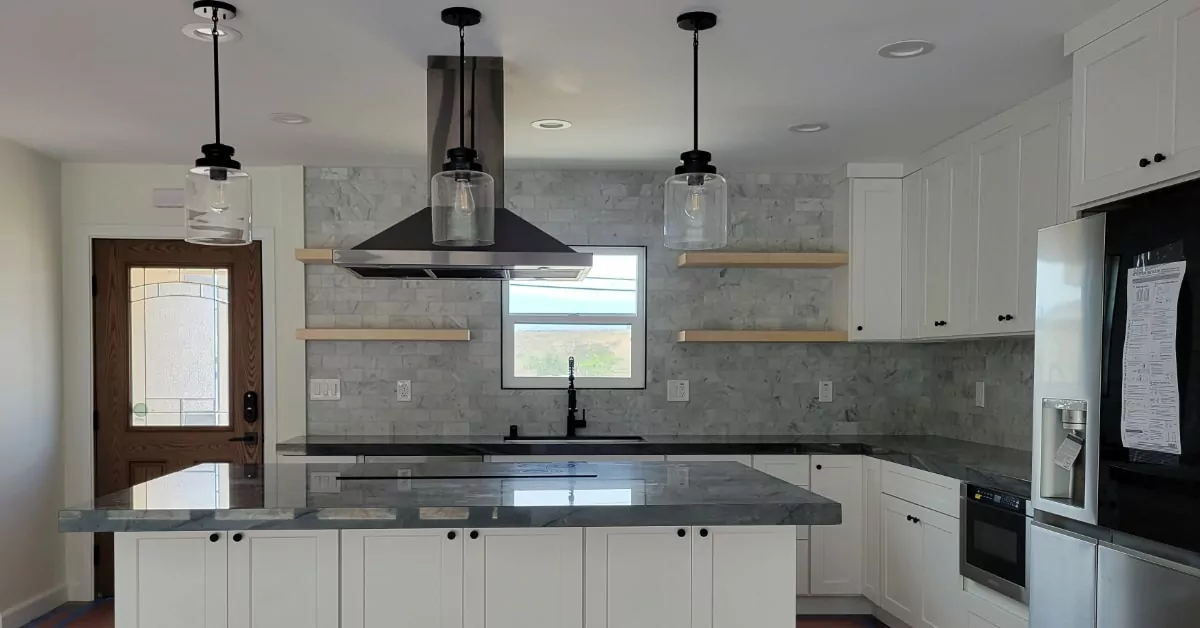 One more project carried out by the Groysman Construction team — house remodeling for a family residing in San Diego County. The family decided to modernize the outdated interiors and make the home contemporary, stylish, and functional. Groysman Construction, a remodel company headquartered in San Diego, has performed a full makeover: the most notable changes …
House Remodeling in San Diego: Bathroom & Kitchen Remodel (Before & After) Read More »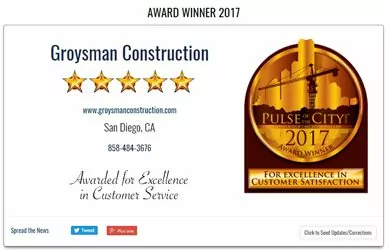 Free In-House Consultation on Floor Remodeling
Contact us to order a free consultation right in your house. In addition to the flooring types described above, we can install all other possible variants such as particular cork, stone, and bamboo.
During these consultations, thoughtfully, we provide high-quality material samples for you to choose from.