If the aesthetics or layout of your kitchen makes you frown, it is a sign that the room requires some update and beautification. While the interior style is entirely a matter of personal preference, there is a bundle of fascinating kitchen ideas in 2021/2022 that are continuously popular, so you can consider them for your next kitchen remodel.
Kitchen Trends in 2021: Mainstreams
De-cluttering, clean lines, functionality, and sleek minimalism tend to be the key elements of kitchen designs in the coming 2022 year.
Overall arrangement
Open space is the hottest kitchen design characteristic in 2021 that seems to stay in 2022, too. Areas such as a kitchen, living room, and diving area often fuse in a single lovely and super-functional environment, becoming a classy hub of family get-togethers. In homes where the concept of open space cannot be achieved, the kitchen island makes a great alternative, combining cooking, dining, and socializing functions in one nifty unit.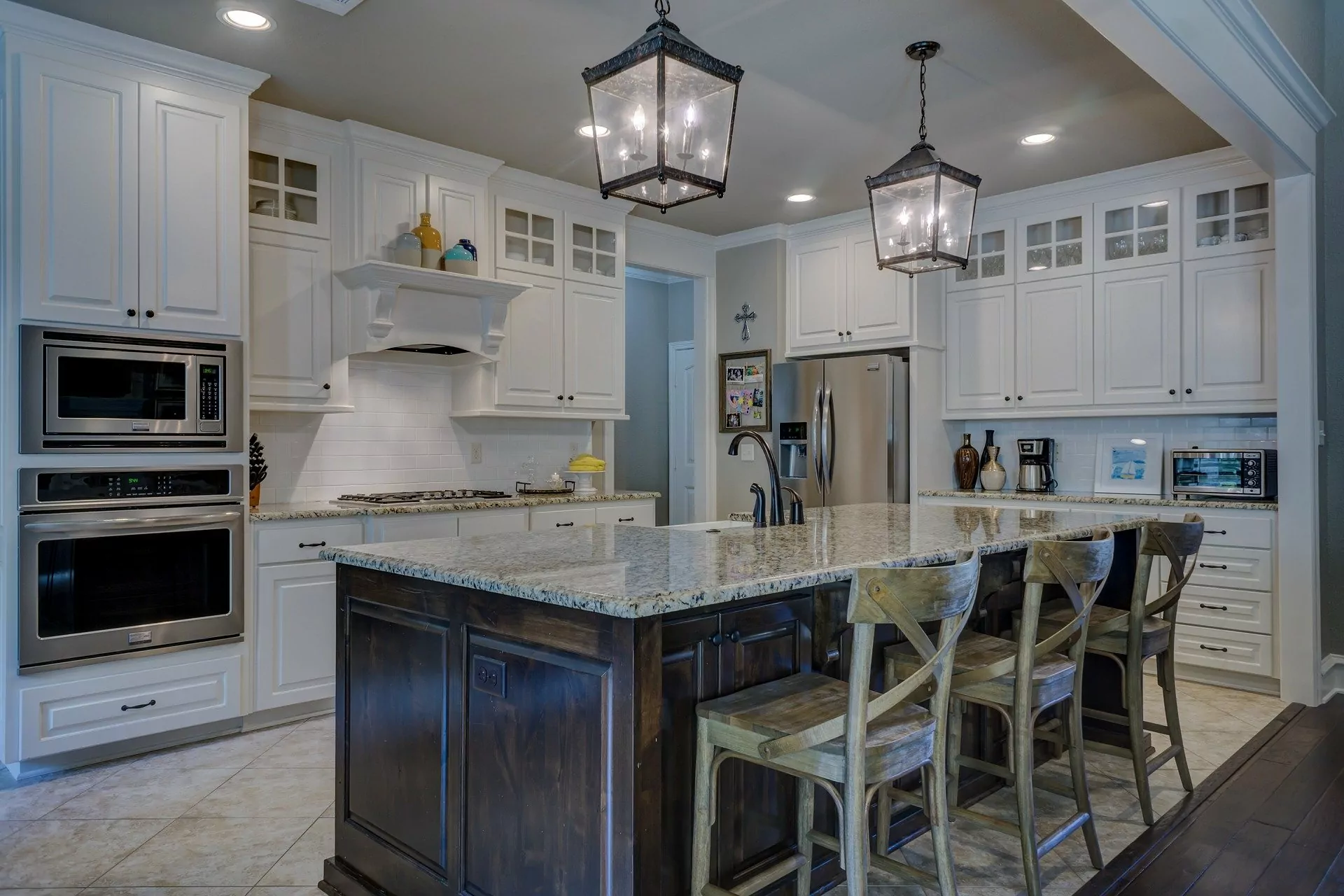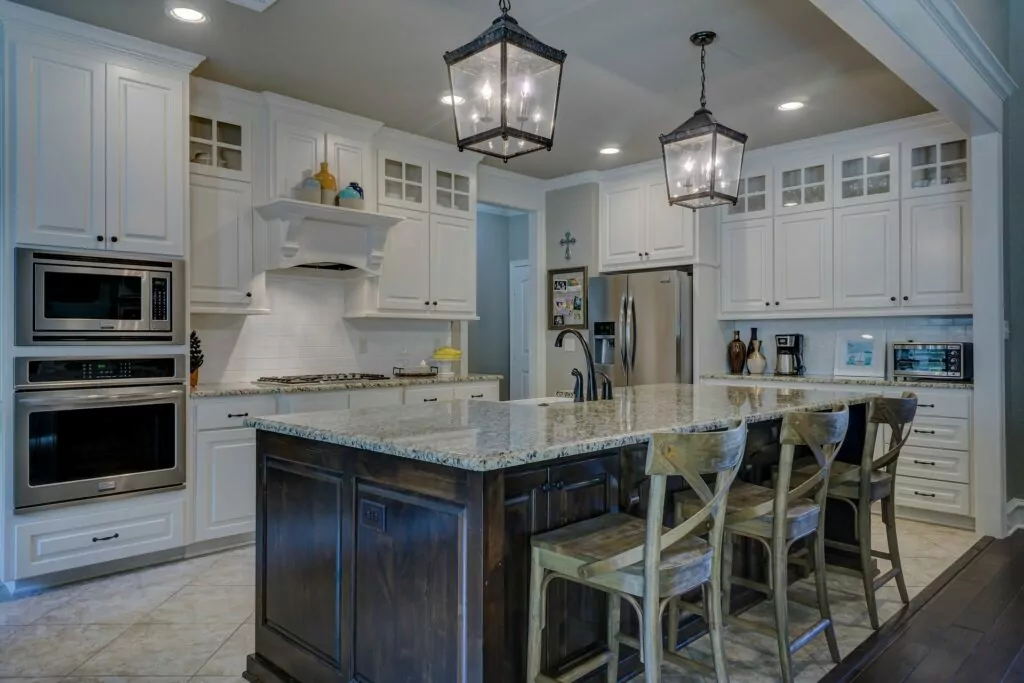 Concealed appliances
The universal love for minimalism ushered in a new wave of kitchen design ideas in 2021. Now homeowners prefer to hide big appliances like a dishwasher or a fridge inside the furniture and panels, so the whole space looks more spacious, well-coordinated, and without sharp lines.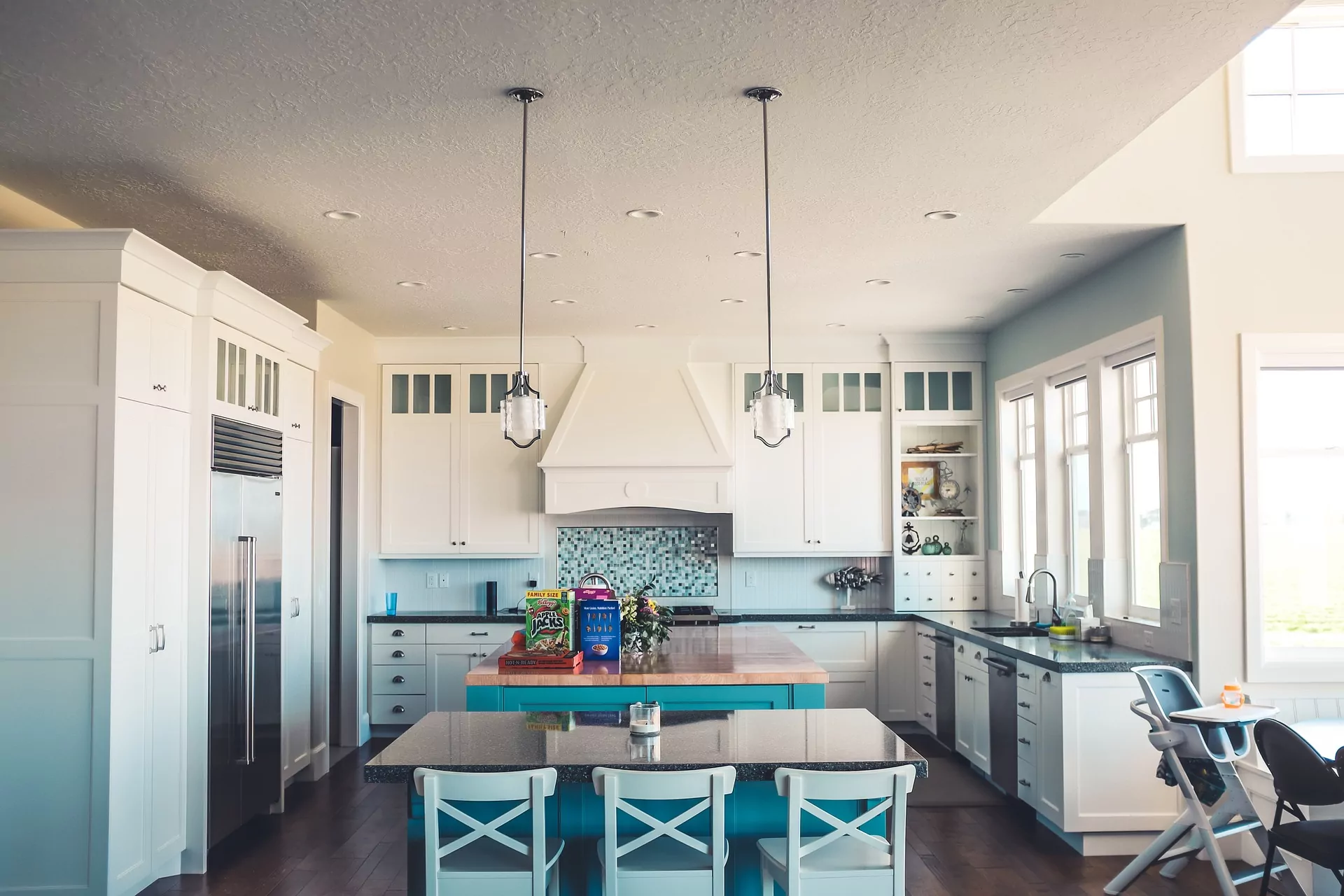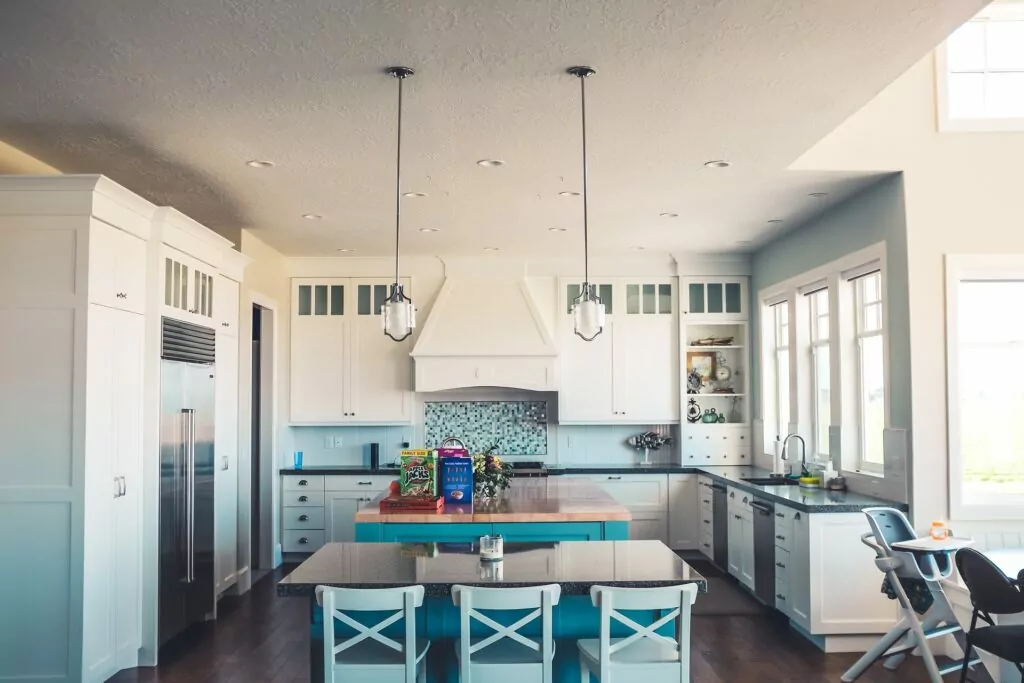 Dashing backsplash
Perhaps, the first thing that catches the attention when entering a kitchen is the backsplash. Changing backsplash is one of the simple ways to spruce up your kitchen without breaking the bank.
While the backsplash is heavily exposed to splashes, spills, and dirt, it does not mean it cannot be a gorgeous element of decor or a bold statement of fashion.
Homeowners strive to bring character and warmth to their kitchens and choose backsplash tiles that are both lovely and functional. Backsplash trends in 2021 say that you want to go experimental and play with materials, shapes, textures, and colors to obtain a truly unique result that brings out your personality in the kitchen.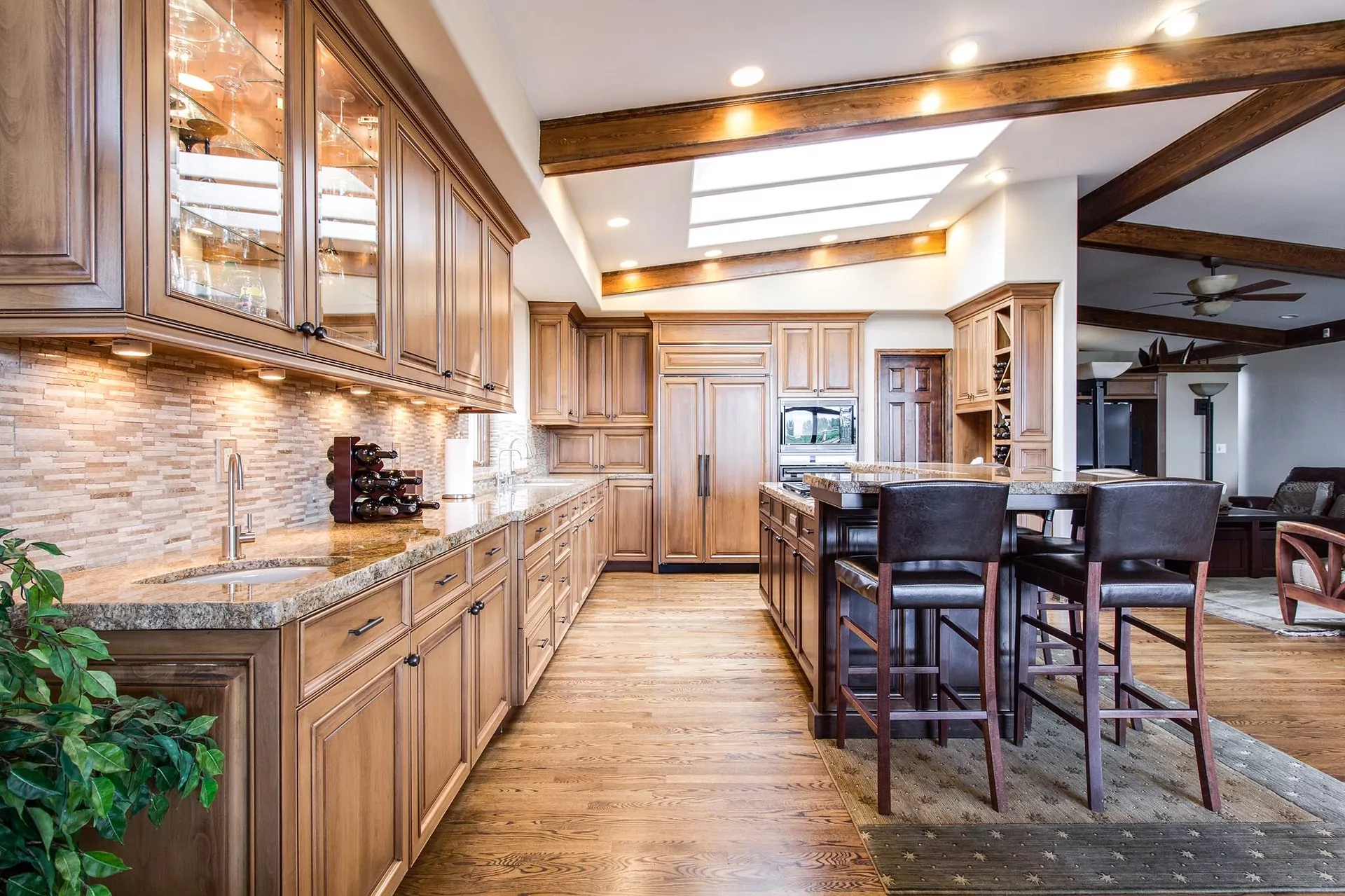 Clever lighting
Light is power! Lights not only help illuminate the space but create a cozy and welcoming atmosphere. An utterly luxurious effect can be achieved with pendant lamps hanging over different spots such as the island, work surfaces, or the dining area.
Along with providing the desired brilliance, pendant lights can bring in a stylish contrast of color or finish to the space, becoming a wow factor, too. Many models come with drums or shades to help direct light and add decorative appeal to the room. Hanging track lights can also lend modernity and classy elegance to your kitchen.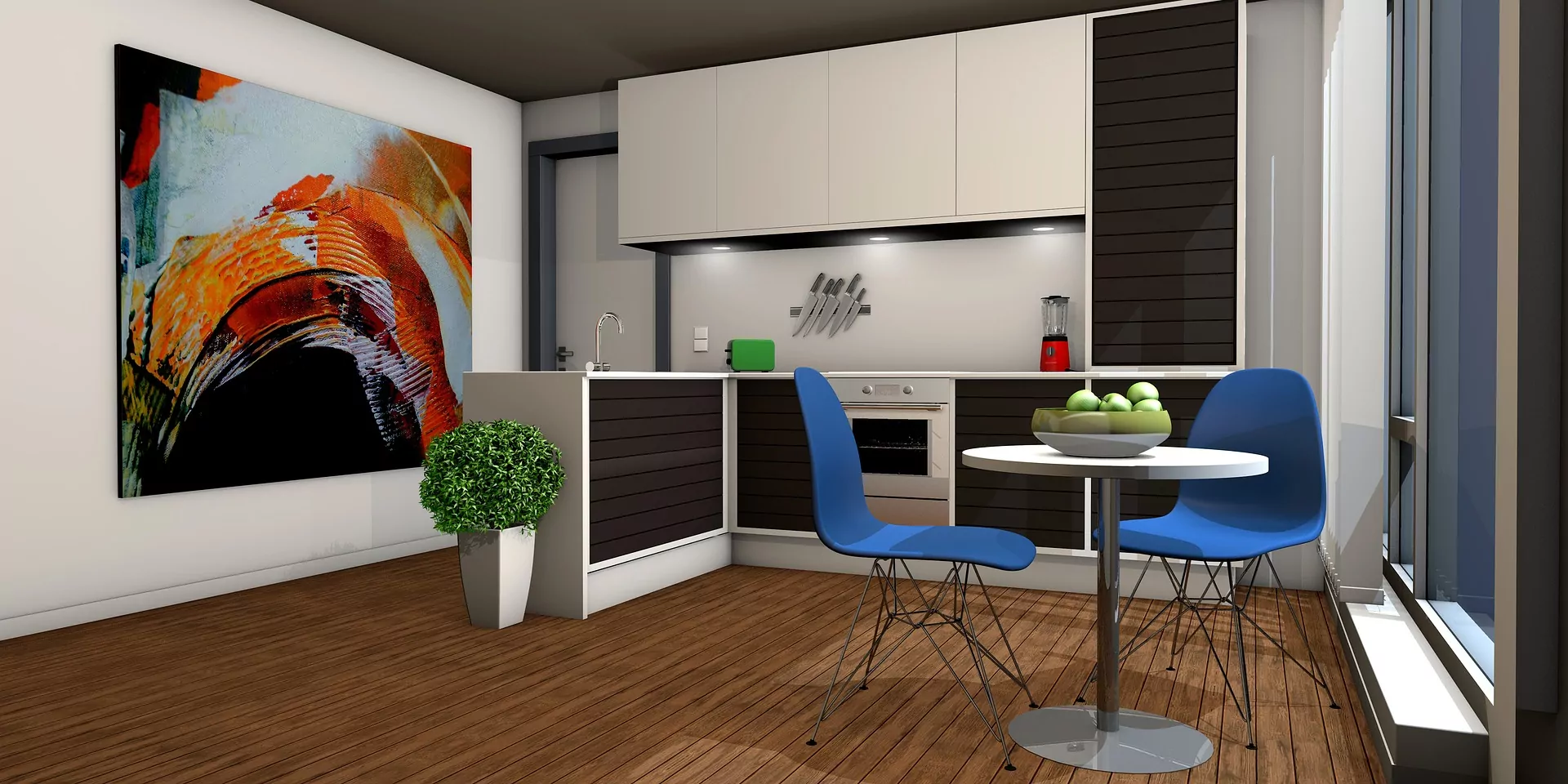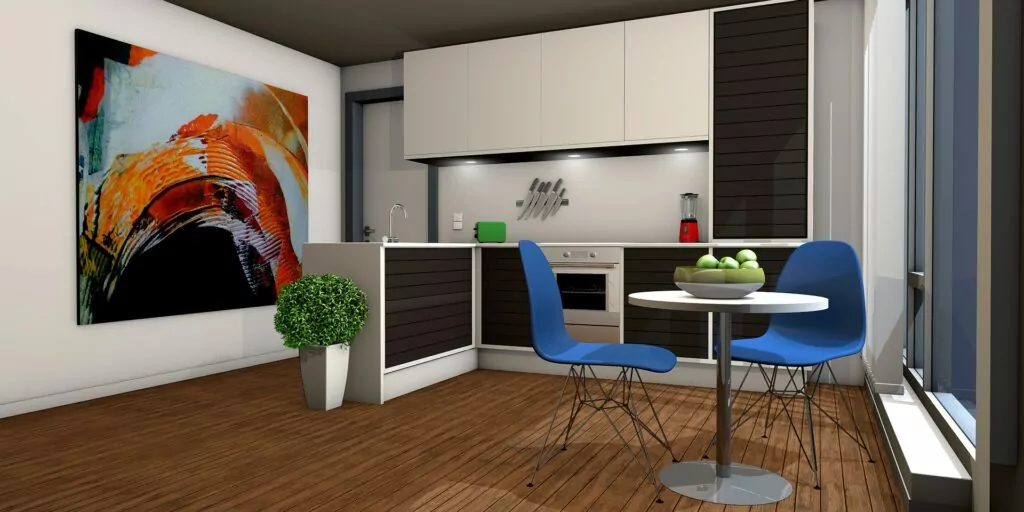 Lovely larders
Originally used for storing and preserving perishable food (before the invention of the refrigerator), kitchen larders do provide heaps of useful storage space. These units can accommodate most of your foodstuffs and keep things organized while taking up a minimum amount of valuable kitchen space. Kitchen larders are making a big comeback in homes today, serving as distinctive statement pieces with a lovely flair of vintage. Available both as freestanding pieces of furniture and inbuilt units, larders will perfectly complement a modern kitchen design.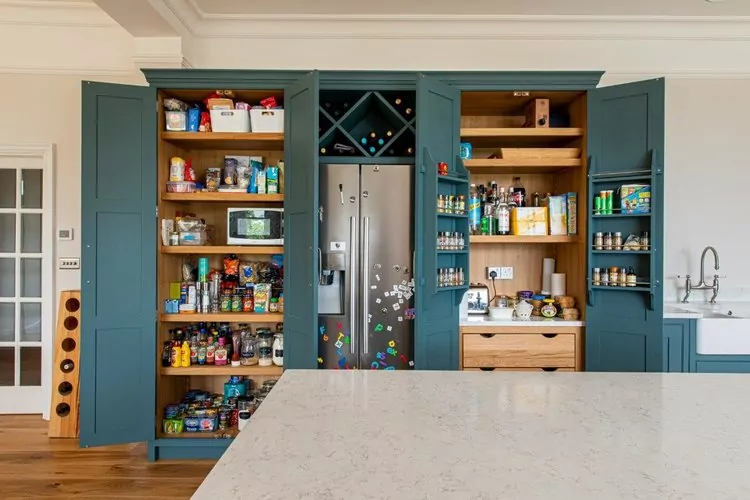 Metals
Along with wood, metals are the favorite materials for kitchens in 2021. Fixtures, furniture accessories, home appliances, tapware, or handles made from steel, brass, copper, or bronze incorporated in a refined and exquisite design indeed showcase your excellent taste.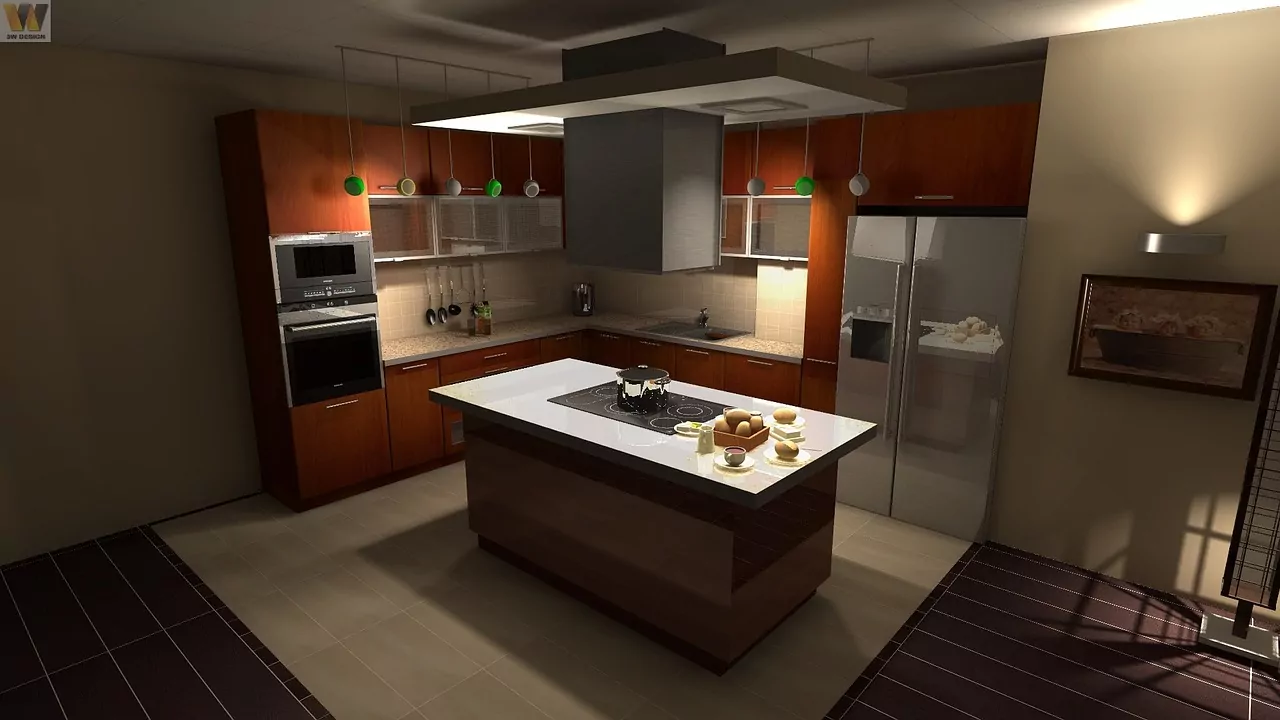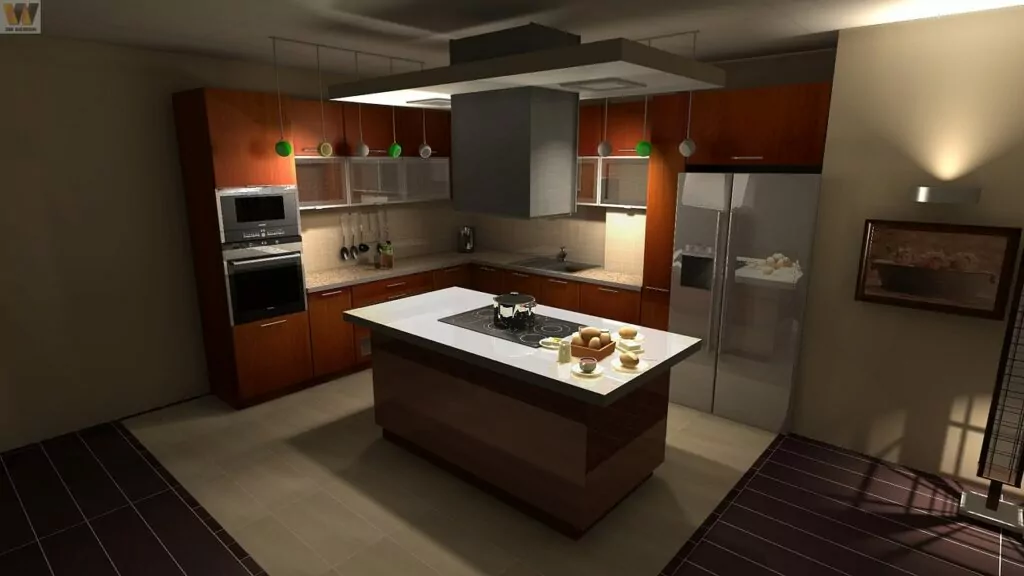 Open shelving
Open shelves allow you to display your beautiful kitchen utensils or pieces of art. Seeing through your storage also means that everything is easy to find. Just remember to clean your items periodically and avoid a mess on your open shelves. It is also helpful to store everyday items on the lowest and most accessible shelves.
You do not need to completely get rid of cabinetry – just add a few open shelves between windows or in the corners of your kitchen to display your exotic cutlery or fine china. Customize the shelf with hooks to hang kitchen miscellanies, or choose whimsical boxes and baskets to bring personality to the space. Lights placed under cabinetry are a swoon-worthy trick, too. There are many kitchen open-shelf styles that can completely change the look of your kitchen as well as add amazing functionality.
Contact us today to get a free on-site estimation and start transforming your kitchen into your dream.