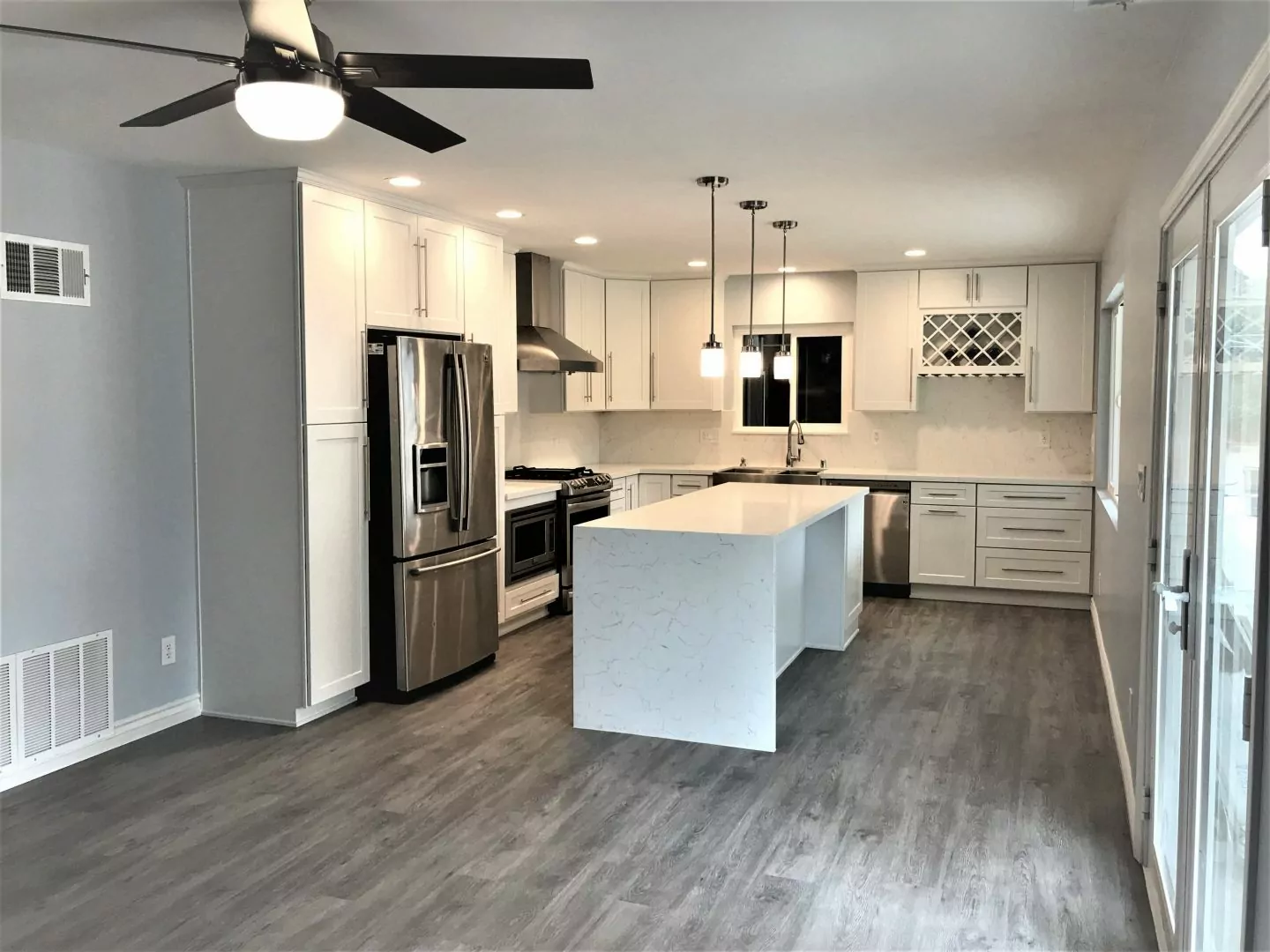 Kitchen Remodeling –

Navajo, San Diego

Well-designed and comfortably furnished home guarantees peace of mind and becomes a cozy harbor from the intense workload. Delicious simple or gourmet meals gather together all family members. A well-designed kitchen area can inspire you to create culinary masterpieces for your loved ones.

As technologies and trends develop and swap at a quick pace, you may decide on renovating a kitchen to expand its functionality, as well as change its design to match your family's lifestyle.

Some kitchen remodeling plans are just "touch and go", while others require significant changes with wall removal, or new cabinets, islands, and equipment installed. So, to turn your ideas into life, you definitely should contact pros providing kitchen remodeling services. Or, in other words, employ a

remodeling contractor

, capable of constructing the chef-d'oeuvre your family could be proud of.

Kitchen contractors perform all works related to remodeling and construction, such as wiring works, plumbing, and HVAC, as well as a wide array of construction works. To make sure that your custom-made design is fully functional, you need a trustworthy contractor that pays attention to all details, from tiling to lighting, with a focus on safety and quality. If you live in Navajo, San Diego, make sure that a chosen contractor is familiar with all local construction codes and safety standards.

A renovated kitchen can entirely refresh the look and spirit of a house, be it a new minimalist, farmhouse, or high-tech style with an installed kitchen peninsula or island, or just refreshed cabinet panels and tiling.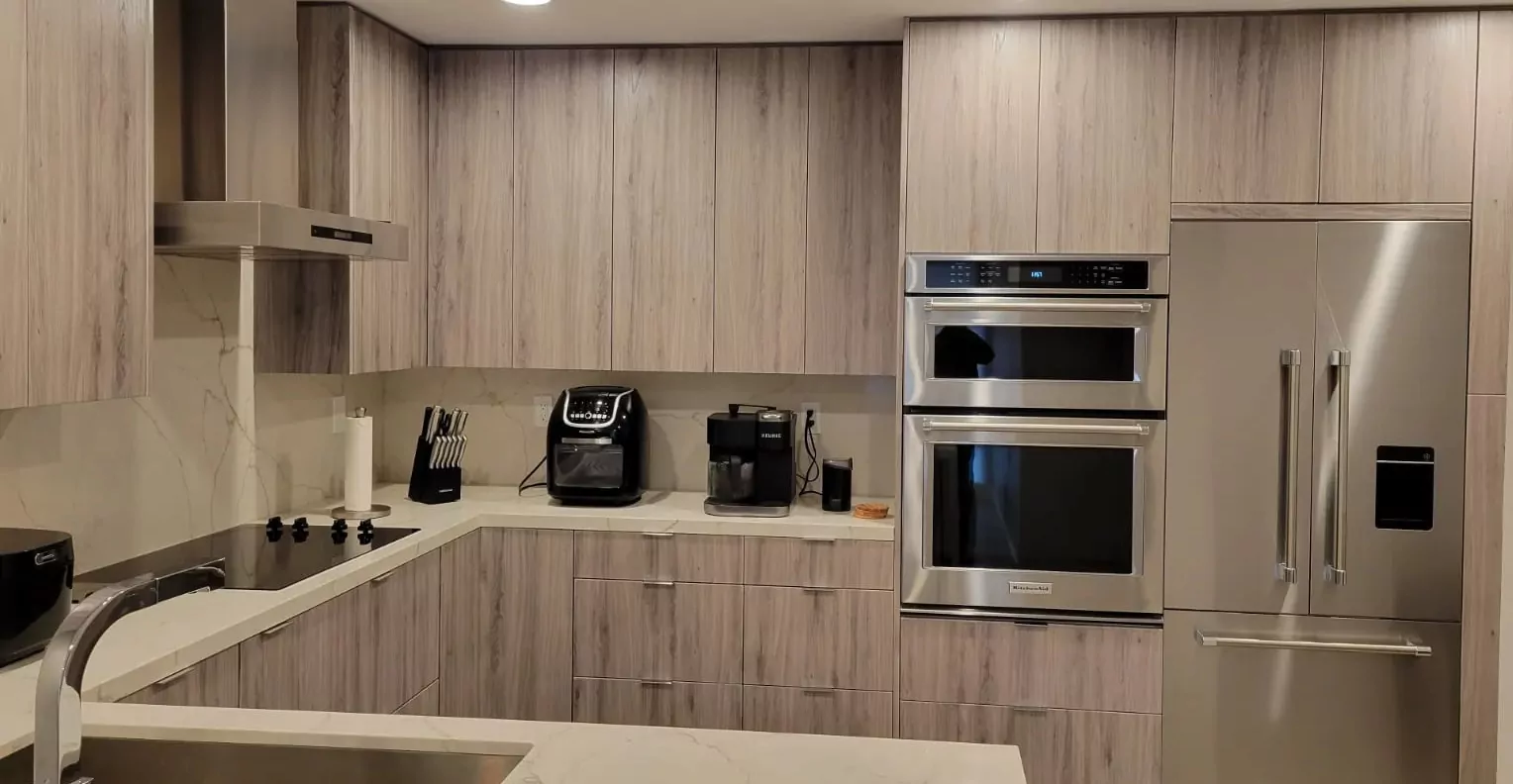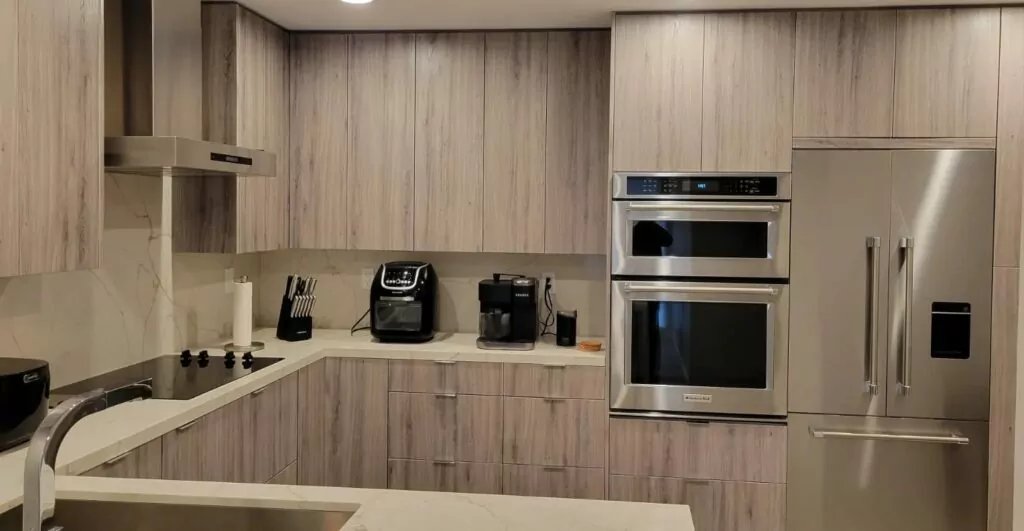 Kitchen remodeling may include:
Floor and wall materials

Tiling

Sinks, faucets, and plumbing

Built-in kitchen appliances

Various cabinet and countertop materials

Kitchen peninsula or island installation
As in the case of other construction or design works, kitchen remodeling requires full compliance with safety regulations and building standards of Navajo, San Diego. Besides unsurpassed craftsmanship and competence in custom home renovation, room addition, and remodeling, Groysman Construction ensures conformance to the safety requirements. The company's specialists will work closely to implement your concept of an ideal kitchen and offer the most budget-friendly option for your unique situation.
You share your vision of a renovated kitchen, and pros from Groysman develop and implement technical solutions, including plumbing and wiring works, or wall elimination to ensure functionality and endurance of the renovated kitchen.
In cooperation with experienced designers, you can select suitable fixtures, appliances, lighting solutions, counter materials, flooring, and cabinet accessories. All stages of a project are carried out under the supervision of the quality assurance manager to guarantee client satisfaction.
Accuracy and attention to tiny details distinguish Groysman Construction from other companies. Get a free estimate, consult experts on the optimal solution in your specific situation, and you can rest assured that experienced specialists will complete kitchen renovation works in time, in accordance with all your requirements, and with minimum discomfort for members of the family.
To keep pace with current trends and transform your old kitchen into a contemporary state-of-the-art part of the house, search for a reputable remodeling contractor your family can trust. Groysman Construction has rightfully earned its reputation as a
kitchen remodeling
expert in Californian Navajo, San Diego – thirty years of experience are confirmed by many happy customers who enjoy functional and outstanding kitchen design.
Reviews
Mary
Groysman Construction was a godsend. My condo had been flooded by the guys above me by an overflowing tub. After 2 weeks of drying out, Boris and his great teams were able to rebuild my bathroom, bedroom and vanity better than new. They were cost effective, professional and efficient. I was back in my condo less than 2 weeks after they started work. I highly recommend Groysman Construction. A pleasure to work with.
Ibragim Gaidarov
Groysman Construction team provided excellent service in our whole house remodeling. The whole team is highly professional and easy to work with. Provided great help with remodeling ideas and smooth communication along the way. Very happy with the final product and will not hesitate to work with them again!
Emma Tsvetov
Boris & Groysman Construction Team built a loft in our house. The project was accomplished within the agreed timing and budget. We are very happy with our new loft and are looking forward to re-do the kitchen with Groysman Construction next summer. Don't look any further. Groysman construction is a reliable and competitive partner. They use the newest engineering technology eg. 3D planning. Highly recommend.
Andrew Leach
Groysman Construction did a fantastic job on our recent kitchen remodel! His crew was very professional and responded well to our questions and concerns that came up during the project. We couldn't be happier with our new kitchen and would recommend Groysman Construction to anyone looking for top-quality work for a fair price.
Remodeling ideas – Latest Videos
FREE IN-HOUSE CONSULTATION